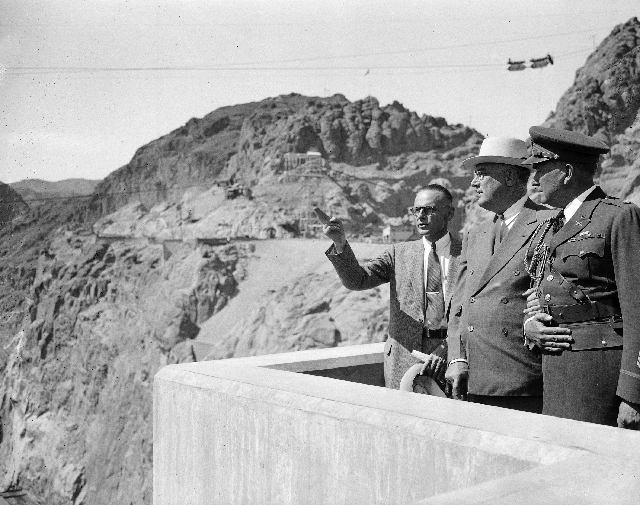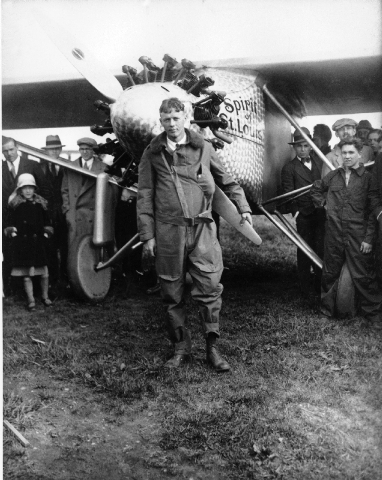 It's officially named the National Museum of Organized Crime and Law Enforcement, but let's not kid ourselves. It's commonly called the Mob Museum for a reason.
The American public has a fascination with mobsters that borders on a blood lust. And the museum at 300 E. Stewart Ave. has tickled that fancy since its Valentine's Day opening in 2012.
Its walls are festooned with historically factual displays, but museum-goers can't walk far before encountering the faux photo lineup, genuine St. Valentine's Day Massacre wall and even a toy Tommy gun that's fun for the whole family. What's a gangster museum without a little entertainment, right?
Although it's not given top billing, "Law Enforcement" is also part of the museum's theme. With that in mind, museum officials have scored an impressive coup in the form of a collection of original documents from one of America's greatest crime fighters, Elmer Lincoln Irey.
Who was Irey?
As a founding member and longtime head of the Internal Revenue Service's Intelligence Unit, Irey's team of relentless Criminal Investigation agents were largely responsible for knocking off Chicago's "Scarface" Al Capone and a generation of other notorious gangsters on tax-related charges, solving the Lindbergh baby kidnapping case, and penetrating the corrupt regime of Louisiana Gov. Huey Long.
Irey's mob used pens and accounting practices to follow the money. The result was devastating and forced old-school hoodlums and corrupt politicians out of business.
After becoming the chief coordinator of all the Department of Treasury's law enforcement agencies in 1937, Irey was given the task of coordinating increasingly complex criminal investigations.
The FBI Director J. Edgar Hoover received more headlines, but Irey's T-Men scored an impressive string of victories over organized crime and corrupt politicians.
Life magazine once called Irey, "one of the world's greatest detectives."
After he retired, Irey was called back into action by President Franklin Delano Roosevelt to help sell a beleaguered American public on the need for increased income taxes to finance the war effort.
Irey's credibility was essential to winning over the people, and the understated man served with distinction.
The donation from the Irey family to the museum is the culmination of an effort started by Las Vegas IRS Special Agent in Charge Paul Camacho, an unabashed fan of the man. When Camacho saw the documents — personal letters, photographs and articles from throughout Irey's career, including many never before published — he implored the proud but private family to share its cherished pages of history. They graciously agreed.
The Mob Museum is now in possession of the documents, which eventually will be displayed and also made available for research and historical review.
Word of the Irey documents' existence has already begun to attract national media attention.
Among many highlights: A hand-written letter to Irey dated Dec. 30, 1932, from celebrated aviator Charles A. Lindbergh following the capture of Bruno Richard Hauptmann, the kidnapper and killer of his son.
One of the world's most famous men, Lindbergh wrote in part, "I want you to know how much we appreciate all that you have done for us during the past year. It's not possible for me to thank you sufficiently for your own assistance and for that of your department. … Time and time again during the past months I have realized the value of federal organization."
A decade later, it was FDR's turn to praise Irey for volunteering to fight for "Taxes to beat the Axis."
In a March 9, 1942, letter, Roosevelt wrote, "On March fifteenth (then the income tax deadline date) neither you nor I are particularly popular. On this coming March fifteenth we will be unpopular with more millions of tax payers than ever before. Since we are to be companions in misery, I feel I should take a moment to tell you of my pride in the work of the Intelligence Unit.
"…I know how much quiet pride you have in the reputation of the Unit. I am taking this opportunity to let you know I share in that pride. I hope you will let your staff know of my feeling."
And he did. Irey's career was marked by high accomplishment and unwavering self-effacement.
That he's being highlighted at the museum fills IRS man Camacho with pride. It was his fascination with the subject that started it all.
Museum Executive Director and CEO Jonathan Ullman recognizes the importance of the Irey letters not only to history, but to the museum as well.
"It's of tremendous significance," Ullman said recently. "You have some amazing correspondence here that gives you insight that you ordinarily wouldn't have. It's so personal. It's so emblematic of who these individuals were, and ties you to the events of the day. Without the benefit of this type of material, without getting such a comprehensive collection, you don't always have the context and the perspective that you have when you see the pieces collected. You're actually kind of brought back to a particular period of time when the tax system was really in peril, when the nation was in peril during wartime, when individuals in leadership positions were truly regarded as heroic figures."
The presence of the donation is a clear sign the museum is putting on academic weight even as it entertains the masses.
Thanks to a generous family, Elmer Lincoln Irey's remarkable law enforcement legacy will live on.
He'll always be known as one of the good guys at the Mob Museum.
John L. Smith's column appears Sunday, Tuesday, Wednesday and Friday. Email him at Smith@reviewjournal.com or call 702-383-0295. Follow him on Twitter @jlnevadasmith.