GOP has moved too far to right, state senator says
November 11, 2008 - 10:00 pm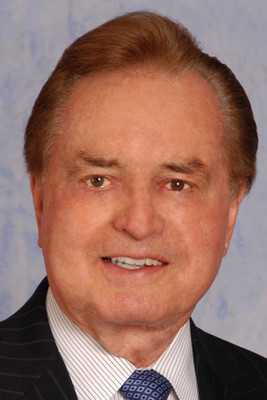 RENO — State Sen. Bill Raggio, one of Nevada's most influential Republicans, is urging his party to move away from the extreme right after the state swung to Democrats this year.
Raggio said Tuesday's election was a clear warning to the GOP that extreme positions and intolerance in the party will not attract a majority of voters in the former Republican-leaning state.
"My party is going to have to change," the Reno lawmaker told the Nevada Appeal. "It's gone too far to the right. … The Republican far-right message does not sell."
Not only did Democrat Barack Obama carry the state by 12 percentage points, but Nevada Democrats picked up a U.S. House seat, won control of the state Senate and gained a veto-proof majority in the Assembly.
Raggio, 81, who was elected to the state Senate in 1972, said the GOP must step back and examine what went wrong.
"Otherwise, we won't win another election, and there are some big ones coming up in two years," he said.
State Sen. Warren Hardy, R-Las Vegas, said he thinks Nevadans repudiated the state's small-government, libertarian past.
"Nevada has gone in the last two to four years from center-right to center-left, and it's not going back," Hardy told the Las Vegas Sun. "We're a blue state, and we're going to continue to be a blue state.
"We have to become a more moderate party if we're going to survive in the future," Hardy added.
His warning comes as some national party activists tout socially conservative Alaska Gov. Sarah Palin as the future of the GOP.
Eric Herzik, a political scientist at the University of Nevada, Reno, and a Republican, said, "Litmus tests about being a real conservative" are causing divisions within the party.
He said intolerance on social and tax issues is damaging the party's ability to attract a spectrum of voters needed to win elections.
"Instead of bringing people into the tent, they're throwing people out of the tent," Herzik said. "(If it continues), the party is going to get small, and you don't win a lot of elections if you're small."
Conservative activist Chuck Muth said he still thinks Nevada is center-right, and he cited failures of tax initiatives across the state. He said taxes and small government are issues that could give the GOP a way back.
"This (election) was a rejection of Republicans," Muth said. "It was not a rejection of conservatism."
Republican consultant Robert Uithoven agreed: "It was a pretty good drubbing, but I don't think Republicans should panic. The pendulum has swung in favor of the Democrats. It will swing back."