GOP leader expresses concern over military's access to voting
September 20, 2012 - 6:10 pm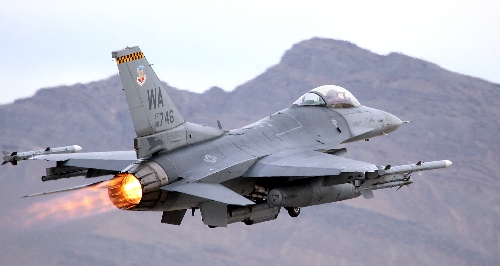 CARSON CITY – A Republican leader in Douglas County expressed concern Thursday that many service members won't get to vote in November because their military bases do not have offices to provide information about registering and submitting absentee ballots.
Shawn Meehan, a member of the state Republican Central Committee, said that a Department of Defense report issued three weeks ago found half of American military bases lack required voting assistance offices to help service members cast votes that will be counted in the general election.
"Consider the 18-year-old to 20-year-old who never has voted and may be confused about registering and even whether he can talk about politics," Meehan said. "You are briefed not to discuss politics on official duty, but you are always on duty in Afghanistan."
He has called on Nevada Republicans to contact their congressional leaders and say they need to make sure all military members receive the help they need so they can vote. In an interview, he said it is a nonpartisan issue and encouraged Democrats to complain too.
The Department of Defense inspector general indicated in an Aug. 31 report that he could not locate installation Voter Assistance Offices at half of the more than 200 military bases around the world. The Military and Overseas Voter Empowerment Act, MOVE, requires that every military base, except those in war zones, have these offices. Some military officials blamed the problem on funding being $15 million short of their needs.
But Pam Mitchell, acting director of the Federal Voting Assistance Program, said, "Voting assistance for our absentee military and overseas citizen voters never has been better."
She said many military assistance offices could not be located because the Department of Defense used outdated contact information. But a military voting advocacy group, the Military Voting Participation Project, said requests for absentee voters from military members are way down this year – 2 percent in some states and 5 percent to 8 percent in Nevada and several other states.
Nevada Secretary of State Ross Miller said it is inaccurate to conclude that service members are not getting the message that they can register and vote. Miller last week visited several military bases in the Middle East and saw their voting assistance offices. He agrees with Mitchell that the Department of Defense used an outdated list to locate these offices.
"You can't miss them," he said Thursday. "But reaching 18- to 20-year-olds is always a challenge. They are fighting a war, and they spend a lot of their personal time on Facebook communicating with their families. You can lead a horse to water, but you can't make him drink."
Miller added Nevada has been cited by a military watchdog group as one of eight all-star states in its efforts to help service members in voting.
"The bottom line is I believe we need to go one extra step for our troops," Meehan said.
A 20-year veteran of the Air Force, Meehan said he emailed some of his friends still in the military and determined that providing voting assistance is a real problem at many bases.
On some bases, there are officials who go out of their way to help troops in registering and acquiring absentee ballots, according to Meehan, but in others, the only help may be on a flier on the wall at the base exchange.
Contact Capital Bureau Chief Ed Vogel at evogel @reviewjournal.com or 775-687-3900.