Krolicki case might take twist
November 24, 2009 - 10:00 pm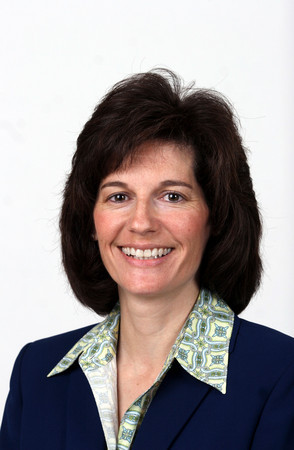 CARSON CITY — Attorney General Catherine Cortez Masto said Monday that she would consider "stepping out" of the prosecution of Republican Lt. Gov. Brian Krolicki if his lawyers expressed concerns over her husband holding a fundraiser for a Democrat seeking his job.
Cortez Masto said that until she was contacted by the Review-Journal, she had been unaware that her husband, Paul, would be hosting a fundraising party for Robert S. Randazzo, a Democratic candidate for lieutenant governor, in Las Vegas on Dec. 10.
That party is four days before the attorney general's office is scheduled to prosecute Krolicki in District Court on felony charges related to allegations that he mishandled the Nevada College Savings Trust Fund when he was state treasurer.
No money was found missing from the trust account by a state legislative audit. But auditors determined he had failed to deposit certain funds in the state general fund, spending them instead on advertisements in which he appeared publicizing the program.
"I think this situation to any ordinary observer is clearly a conflict of interest," said Krolicki, who even before the fundraiser came to light contended that Cortez Masto had a conflict.
The fundraiser, to be held at the Firefly in the Plaza, suggests attendees make contributions of $1,000.
Cortez Masto maintained there is no "legal conflict of interest" in having her husband hold a fundraiser for Randazzo or anyone else.
She said that the indictments against Krolicki were brought last year and that her office did not set the trial date.
Regardless, she said, her lawyers will meet with Krolicki's lawyers during a pretrial hearing today in Las Vegas to find out whether they have any concerns.
"We would talk about stepping aside," she said, adding that she is not supporting Randazzo or anyone else for lieutenant governor.
Krolicki has accused Democratic leaders, in particular Senate Majority Leader Harry Reid, D-Nev., of orchestrating moves that led to the indictment by a Clark County grand jury. Reid has denied maneuvering against Krolicki, who was contemplating a Senate run against Reid.
Krolicki earlier this year moved to have Cortez Masto removed from the case. His request was granted by District Judge Elissa Cadish, initially assigned to the case.
But Cadish left the case because of a conflict of interest, and the lieutenant governor did not again seek to have Cortez Masto and her office taken off the case.
Krolicki argued that the attorney general's office had advised him and his staff on the college fund.
"The AG was my lawyer," he said.
Ronni Council, the campaign manager for Randazzo, a former pilot from Sparks who owns a corporate management company, said Paul Masto's fundraiser has nothing to do with the attorney general.
"Everyone knows that Paul and Catherine have separate political lives," she said. "Krolicki is just searching for something."
Council said she was not aware of Krolicki's Dec. 14 trial date. She added that the fundraiser was planned months ago and could not be canceled.
Paul Masto knows Randazzo because he and Randazzo's wife both served in the U.S. Secret Service, Council said.
In an e-mail, Paul Masto said: "It's time we elect a lieutenant governor who can bring new business to our state and Robert Randazzo is the perfect choice." He did not return a phone call for comment.
One Krolicki friend, former Nevada Republican Gov. Bob List, said he was shocked that Cortez Masto's husband would host a fundraiser for the lieutenant governor's opponent so close to the trial date.
"It is bad form and bad judgment," he said. "Thousands of Nevadans are asking why they are prosecuting this guy on felony charges who did not take any money, and now her husband is out to get Krolicki personally.
"If nothing else, it is bad judgment."
Contact reporter Ed Vogel at evogel@reviewjournal.com or 775-687-3901.