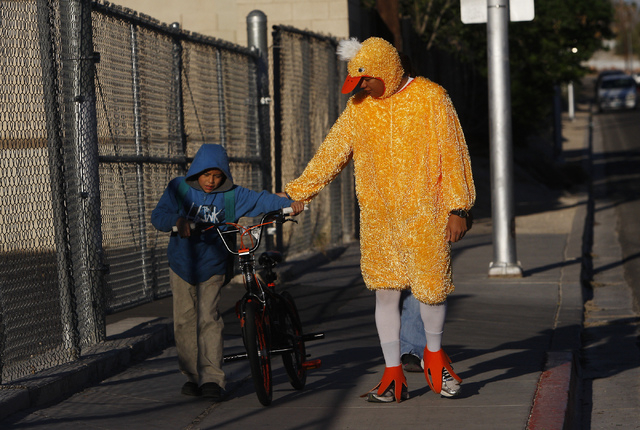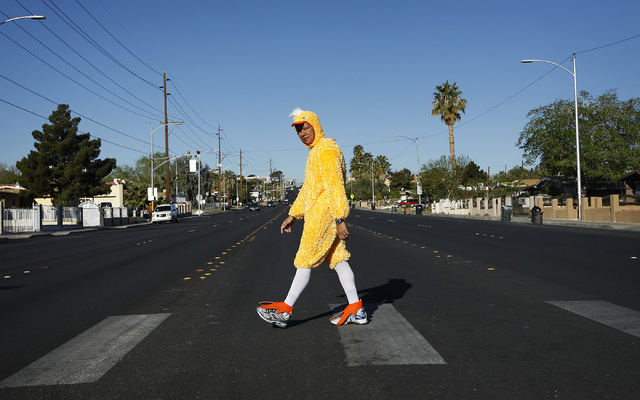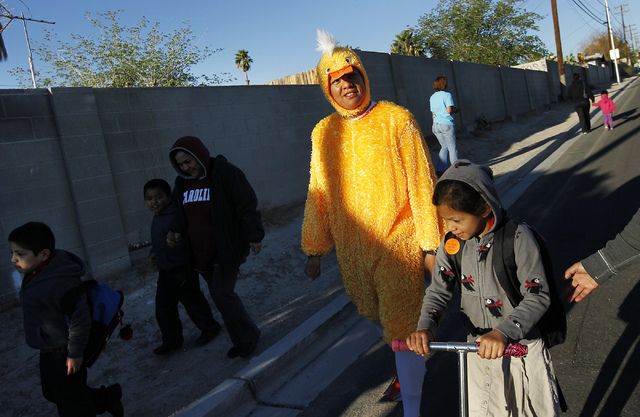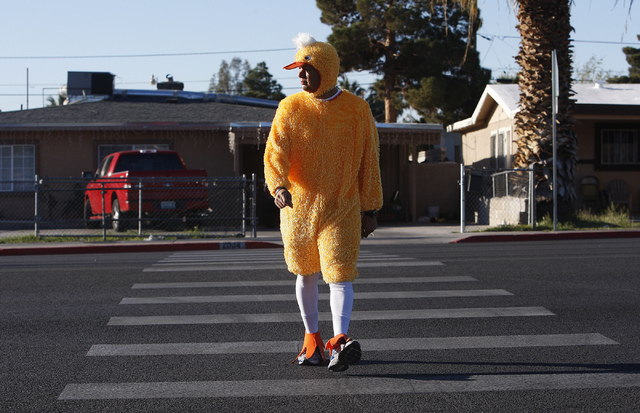 What do a duck, a school and police have in common? They all teamed up for "Walking Wednesday."
Officers with the Las Vegas Metropolitan Police Department Downtown Command teamed up with Halle Hewetson Elementary School on Wednesday to bring traffic and pedestrian awareness to schoolchildren.
The project was in conjunction with the fifth annual Nevada Moves Day, which encourages children to walk and bike to and from school.
Metro Officer Aden Ocampogomez dressed as a duck to let students know they shouldn't "duck out on safety." Throughout the morning, he walked children across the intersection of Bonanza Road and 20th Street to the school. Officers and school staff gave prizes to students for their participation.
The event was sponsored by the school, police, Safe Routes to School and Downtown 360.