Man accused in Walgreens slaying makes court appearance
December 31, 2014 - 9:10 am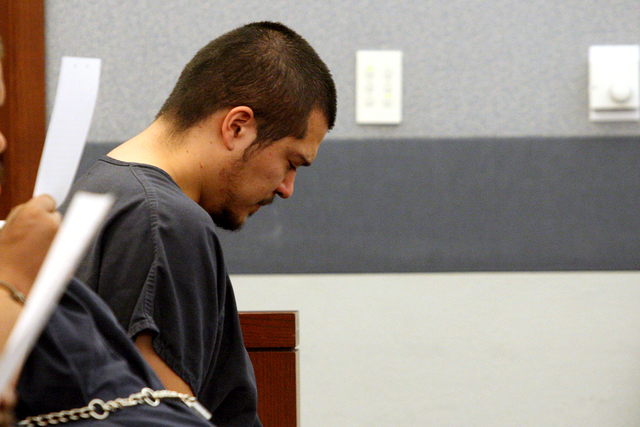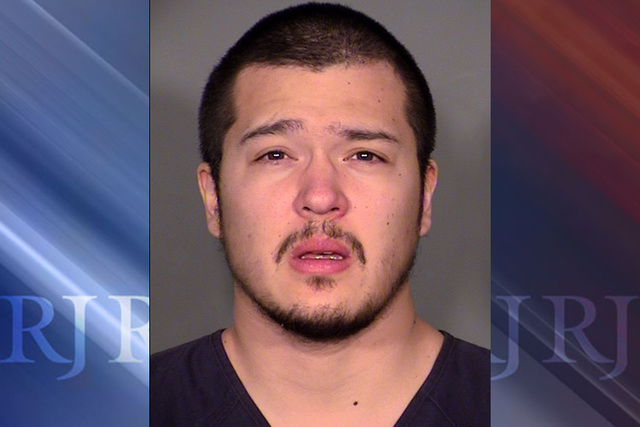 The man accused in the fatal shooting of a Las Vegas Walgreens employee during a robbery appeared in court Wednesday, while his attorney said he still needed to obtain copies of police reports about the slaying.
Jin Ackerman, 25, faces several charges including murder, kidnapping, burglary and robbery in connection with the killing of Antonio Isnit, 58, during a robbery Friday at the drugstore located at 8500 W. Cheyenne Ave.
Ackerman's attorney, Tom Pitaro, asked Las Vegas Justice of the Peace Joe Sciscento for a week to review reports about the case.
Shackled and wearing blue jail fatigues, Ackerman spoke only briefly during Wednesday's hearing, at times appearing to squint his eyes. He is being held without bail in the Clark County Detention Center.
Police have said that Ackerman, who worked with Isnit at the store in 2011, said, "Sorry Tony, but you know me," just before the shooting.
Ackerman came into the store about 4 a.m. Friday wearing gray clothes, a black pea coat, a surgical mask and gloves. After he bought more surgical masks and gloves, Ackerman asked the female employee to let him into the bathroom.
But instead of entering alone, Ackerman took the woman into the bathroom with him, emptied her pockets and handcuffed her. While in the bathroom, Ackerman put a silencer on the pistol, according to a police report.
When she began to cry, Ackerman told her not to worry and that it was for "Tony," the report stated.
The two walked past Isnit on their way to the front of the store, and the woman told Isnit she was helping Ackerman get medicine, and told Isnit to take his lunch break.
After Isnit left for lunch and the customers cleared out of the store, Ackerman took the woman to the back room where the safe was located, had her open it and took between $5,000 and $7,000, the report said.
Isnit returned to the store, looked at Ackerman and said, "You're still here," the report said.
"Yes I am still here," Ackerman answered back angrily. Isnit walked into the office and Ackerman followed him.
Ackerman then pulled out his gun, pointed it at Isnit and then shot Isnit several times, the report said. Police found 11 shell casings near Isnit's body.
Police linked Ackerman to another armed robbery of a Walgreens near Desert Inn and Fort Apache roads on Dec. 24. That robbery, according to the report, mirrored Friday's, with the suspect wearing a surgical mask and handcuffing the employees.
Contact reporter David Ferrara at dferrara@reviewjournal.com or 702-380-1039. Find him on Twitter: @randompoker
RELATED:
Customers flock to Vegas Walgreens, honor slain clerk