Man gets 10 years in investment fraud scheme
January 27, 2016 - 2:33 pm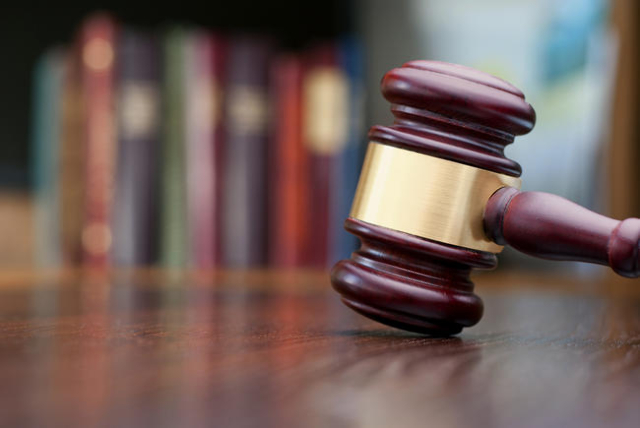 KINGMAN, Ariz. — An Irvine, California, man who swindled millions of dollars from hundreds of investors in projects that were mostly located in and around Mohave Valley and Bullhead City in northwest Arizona has been sentenced to 10 years in prison.
John Keith Hoover, 64, was sentenced in Phoenix on Tuesday by U.S. District Judge Susan R. Bolton.
Hoover pleaded guilty in August to 10 counts of wire fraud and one count of conspiracy to commit bankruptcy fraud. Hoover's wife, Deborah, 64, and their son John Brandon Hoover pleaded guilty to bankruptcy fraud.
Sentencing memos indicated that John Keith Hoover poured millions of dollars from investors into El Rio Golf and Country Club in Mohave Valley and other residential and commercial projects in northwest Arizona that succumbed to the collapse of the housing market.
The government alleged that Hoover targeted elderly widows in a 15-year investment fraud campaign to sustain an extravagant lifestyle for his family.
"Hoover is the principal architect of one of the most egregious investment fraud schemes in the history of Arizona," Special Assistant U.S. Attorney Jennifer Giaimo said in her presentence filing. "Hoover simply defrauded hundreds of investors to finance the trappings of a lavish lifestyle complete with million-dollar homes, luxury vehicles, expensive clothes, jewelry, fancy hotel suites, expensive restaurants, premium overseas travel and expensive home furnishings."
Giaimo said the Hoovers continued to solicit and accept investments as their projects collapsed and hid assets from the government after filing for bankruptcy.
Public Defender Jon Sands said Hoover engaged in the activity to keep projects viable while hoping for a corrective rebound from a recession that ravaged the real estate and development industry.
"Hoover was no different. His projects halted. He lost land to foreclosure," the defense sentencing memo said. "He lost the ability to pay his investors their promised interest payments and could not return their principal."
U.S. Attorney John Leonardo said in a news release that the Hoover case highlights the importance that investors do their homework before entrusting others with their funds.
"This investment fraud was particularly reprehensible because it targeted a number of widows and others friends of the defendants who trusted the defendant's investment and legal advice," Leonardo said. "Defendants also violated the integrity of the U.S. Bankruptcy Court by shielding assets from victim creditors who were entitled to them by law."
Bolton sentenced Deborah Hoover to one year house confinement followed by five years of supervised release. The younger Hoover was ordered to complete a business ethics course and his sentencing was deferred until next year.
The government is seeking more than $41 million in restitution. A hearing is scheduled Feb. 12.