Murder charge not the first for LV suspect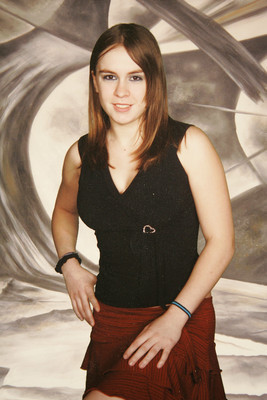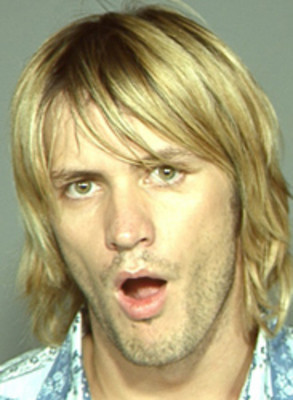 The man charged with murdering a 17-year-old girl and mutilating her body so she wouldn't be identified has faced murder charges before.
Gabriel Wayne Yates, now 31, was only 18 when the Army discharged him for unknown reasons after less than a year of service.
The discharge from Fort Riley, Kan., was issued Aug. 18, 1995.
That same day, authorities from a small beach town in Florida arrested him in connection with the beating and drowning of a 13-year-old boy two years before, according to press reports.
He was ultimately acquitted by a jury.
Yates was a Nebraska boy who went by the nickname, "Ghost," according to stories from the Northwest Florida Daily News, which serves the small community of Fort Walton Beach near the far western corner of Florida's Panhandle.
While staying with his grandmother in Fort Walton Beach in September 1993, Yates was involved in a gang initiation ritual involving 13-year-old Nicholas Maxwell Bishop, authorities alleged.
Yates was with two other men when they began beating Bishop on the beach, according to Daily News reports. The stories said Yates then grabbed Bishop in a headlock and threw the boy over his waist.
"Yates did this five times while Bishop screamed," according to an affidavit quoted in a news story. "Bishop broke free, but Yates tackled him in the water and put him in a full-nelson and held Bishop under the water."
Bishop's body was found Sept. 13, 1993 floating in the Gulf of Mexico behind a Fort Walton Beach hotel.
A gang member serving a 22-year sentence for the death later implicated Yates. The only evidence authorities had against Yates was a small amount of material under one of Bishop's fingernails that matched Yates' DNA.
Yates testified that he didn't know the people he was with that night were gang members and he left before anything happened to Bishop.
"I don't hang around with those kind of people," Yates said during the 1996 trial. "I wear cowboy boots and cowboy hats."
Jurors deliberated for two hours before finding him not guilty of the murder. Yates shouted "thank you" to the jurors as they left the courtroom, according to reports.
On Sunday, Yates and 21-year-old Anne Osburn were arrested in connection with the death of Nichole Yegge.
Las Vegas police believe the couple were pimping out Yegge, a runaway teen who suffered from bipolar disorder, according to her grandmother Diane Antwiler. Bipolarism is a brain disorder that causes unusual shifts in a person's mood, energy, and ability to function.
"Being a teenager and being bipolar, she found it difficult to make good decisions," Antwiler said Tuesday from her Henderson apartment. "But she was always a loving, caring person."
The last time Antwiler spoke with Yegge, on July 22, the teen was in good spirits. Her 18th birthday was coming up, and with it, a chance "to move forward" by getting her general educational development degree, or GED.
Police believe Yegge was killed the next day, having been choked to death, stuffed into a hockey bag and buried in a shallow grave in the desert just north of the U.S. Highway 95 turnoff to Kyle Canyon Road.
Yegge's tattoos had been sliced off and her teeth had been knocked out in what police believe was an attempt to keep her from being identified. Police ultimately identified Yegge through her fingerprints, Antwiler said.
Yegge had a troubled past with an unstable family relationship.
Her mother died of heart problems in 2004, according to Antwiler, and in August of that year Yegge came under the care of the Clark County Department of Family Services. For a time, she lived in a group home at Boys and Girls Town of Nevada and attended Arbor View High School.
Yegge was reported missing by her grandmother on May 20, 2008.
"I know she had troubles. She had trouble getting her feet on the ground. She was just trying to find her place," Antwiler said.
She said she didn't know how Yegge met Yates and Osburn, who lived in an apartment on Koval Lane. Neither Yates nor Osburn have a local criminal record.
When Antwiler spoke to her on July 10, Yegge told her grandmother she was in a "very dangerous situation" that she couldn't get out of. Antwiler said Yegge was staying in the situation because she believed she had no choice.
"She said, 'I'm doing it to protect the people I love,' " Antwiler said.
An acquaintance of Yates and Osburn, who did not want to be named for fear of retaliation, said the couple have been together for about a year. The acquaintance said both Yates and Osburn appeared to be good people.
"They were very nice, very respectful, very polite," the acquaintance said. "I honestly thought they were some of the nicest people I've ever met."
The acquaintance believed Yates worked as a mortgage agent, but learned otherwise within the past month.
"I was shocked more than you'll ever know when he told me what he really did," the acquaintance said of the revelation that Yates worked as an escort.
Authorities believe Yegge, Yates and Osburn were involved in a love triangle, and that Yegge was being pimped out over the free classified advertising site Craigslist.
According to Yates' arrest report, police heard Osburn say he hit Yegge. When Yegge began to cry and told them she was leaving and was going to the police, Yates hit her again and Osburn choked her to death, according to the report.
The news of her granddaughter's death hit Antwiler harder than the death of her daughter.
"I think I'm still in denial," she said as she stared into space. "Your mind goes places it shouldn't. Then I have to bring myself back."
Antwiler paused and placed her hand on her chest.
"She was my heart."
Review-Journal writer Antonio Planas contributed to this report. Contact reporter Lawrence Mower at lmower@reviewjournal.com or 702-383-0440.