Millions prepare for worst as Matthew gains strength and zeroes in on US
October 5, 2016 - 3:59 am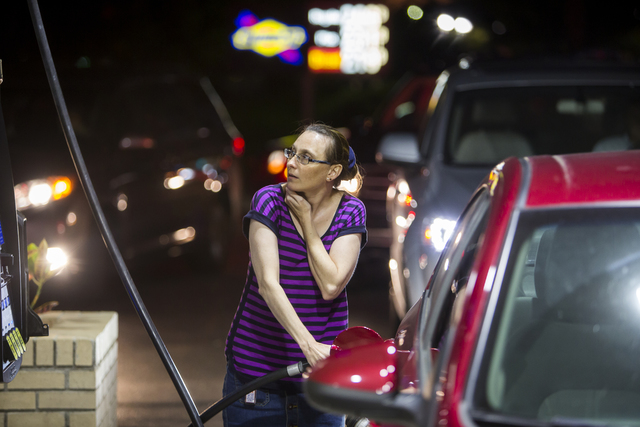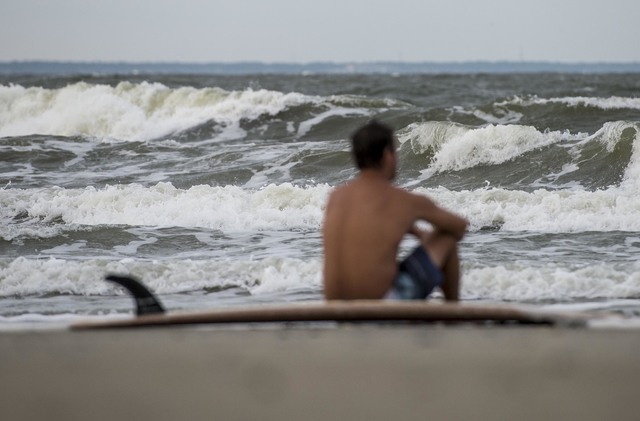 FORT LAUDERDALE, Fla. — Hurricane Matthew's slog toward the East Coast has government officials worried about complacency, especially in South Florida, which hasn't seen a major hurricane in 11 years.
South Carolina's governor said she would issue an evacuation order Wednesday so that 1 million people would have time to leave the coast, and residents up and down the Eastern seaboard flocked to hardware stores, grocery aisles and gas stations to prepare for the powerful storm.
Presently a dangerous Category 3 storm with top sustained winds of 125 mph, Matthew was churning toward the southeastern Bahamas early Wednesday amid predictions it would be very near Florida's Atlantic coast by Thursday evening.
The National Hurricane Center in Miami said Matthew — recently a Category 4 storm and at one brief point a fierce Category 5 — will remain a powerful storm at least through Thursday night. It added that while maximum winds decreased slightly in recent hours, further fluctuations in intensity are possible in coming days.
Officials hope to avoid a repeat of Hurricanes Wilma and Katrina, which caused major damage to South Florida in 2005, and Hurricane Andrew, a Category 5 storm, leveled much of the city of Homestead in 1992. The latter storm was on the minds of some officials Tuesday — both Miami-Dade County Commission Chairman Jean Monestime and U.S. Rep. Carlos Curbelo mistakenly called the current hurricane "Andrew" during a press conference, drawing nervous laughter.
Curbelo, a Republican, said he wants assurances that the federal, state and local governments are working together.
"We just can't take it for granted that that's always going to happen," Curbelo said.
The Miami forecasters issued a hurricane warning for the area north of Golden Beach near Fort Lauderdale to Sebastian Inlet, meaning hurricane force winds of 74 mph or higher are expected within two days. A hurricane watch is in effect from Sebastian Inlet to the Daytona Beach area, meaning hurricane force winds could occur.
During rush hour Tuesday, long lines formed at gas stations in Charleston, South Carolina, snarling traffic as lines snaked out of gas stations and into travel lanes. At one gas station in Mount Pleasant, the line reached about a quarter mile down the street.
In South Florida, lines at grocery stores were heavier than usual and some essentials were in short supply. When Simone Corrado and her husband tried to buy water at their Publix in Davie near Fort Lauderdale, they mostly found empty shelves. There were a few bottles of high-end water brands, but there was so much empty shelf space that Corrado lay down and fully stretched out on the bottom shelf.
"I got scared because all that was left at Publix was just the pricey water," said Corrado, who lived through 1992's catastrophic Hurricane Andrew, which practically leveled the nearby city of Homestead. "They really put the fear into you here. On the television screen every few minutes is the 'beep, beep, beep' storm alert."
Gov. Rick Scott warned residents they must be prepared to take a direct hit and evacuation orders could be issued as early as Tuesday.
"Don't take a chance. Leave before it's too late," he said. "We have to be prepared to be hit by a catastrophic hurricane."
Hurricane Hermine became the first to strike Florida since Wilma in 2005 when it hit the eastern Panhandle on Sept. 2 as a Category 1 storm, causing one death, storm surge damage to beachfront homes and downed trees and powerlines. That 11-year lull between storms hitting Florida was the longest on record.
The last storm to hit Florida from the Atlantic side was Katrina, which struck on its way to devastating the Gulf coast.
Wilma made landfall as a Category 3 storm with 120 mph winds, killing five people as it pushed from southwest Florida, through the Everglades and into the Fort Lauderdale and Palm Beach area, causing an estimated $21 billion in damage and leaving thousands of residents without power for more than a week. It concluded a two-year span when a record eight hurricanes hit the state.
Governors in Florida, Georgia, South Carolina and North Carolina declared states of emergency, and the White House said President Barack Obama canceled a campaign and health care events in Florida on Wednesday and would instead visit the headquarters of the Federal Emergency Management Agency for an update.
Some airlines let passengers change travel plans without penalty if their trip might be affected by Matthew.
Near Fort Lauderdale, The Home Depot in Davie briefly ran out of propane for gas barbecues and the supply of batteries was dwindling. People bought plywood to cover windows, tarps to put over outdoor furniture and coolers for food storage.
Anesthesiologist Darby Lipka lugged a 20-pound propane tank across the parking lot, saying he had already purchased food and water. He installed hurricane windows years ago so he wouldn't need to erect shutters
"I am just trying to be prepared," he said.
Haley said state officials would reverse lanes on major evacuation routes in South Carolina. It would be the first major evacuation since Hurricane Floyd in 1999, when the governor at the time didn't reverse the lanes and Interstate 26 became a parking lot. A typically two-hour drive from Charleston to Columbia turned into 24-hour nightmare.