Protests in Greece continue over planned cuts to incomes
Updated May 18, 2017 - 11:50 am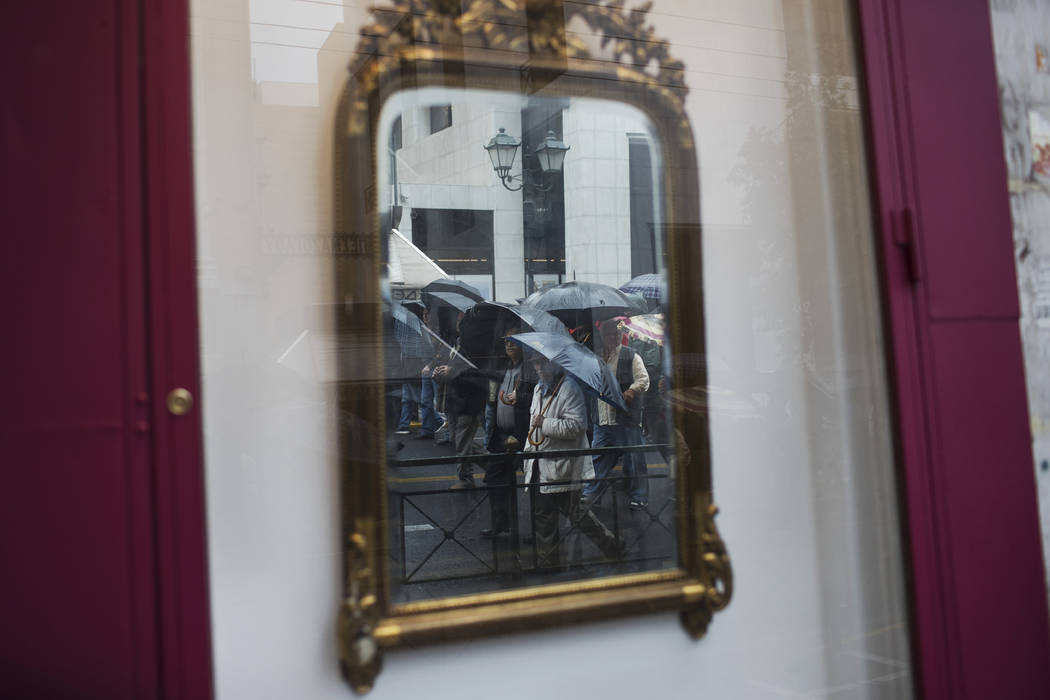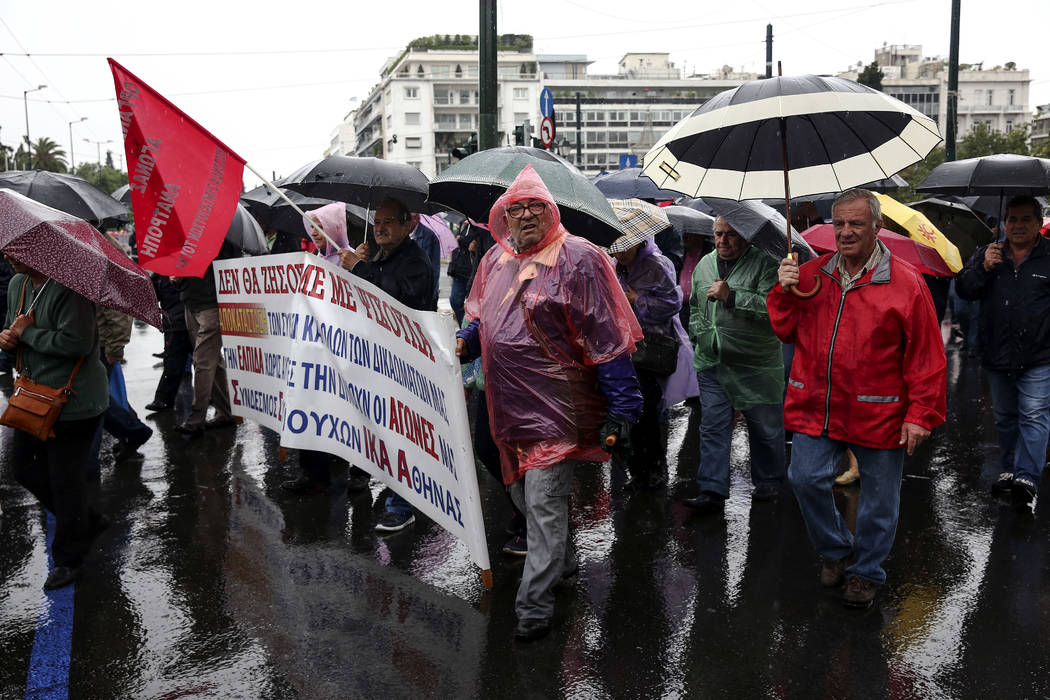 ATHENS, Greece — Protesters took to the streets of central Athens for a second day as lawmakers prepared to vote on creditor-demanded measures that will impose additional income losses for many Greeks for another three years.
About 4,000 supporters of a Communist party-affiliated union marched peacefully through the city center in the evening. Another 2,000 people gathered outside parliament following a call from the country's main trade unions.
In the morning, hundreds of pensioners braved heavy rain and marched to parliament to express their anger at the latest planned cuts to their incomes.
"No more tax theft," they chanted. Pensions have been cut sharply over the past seven years as successive Greek governments have slashed spending in return for bailout money to avoid bankruptcy.
The protests came a day after a general strike disrupted services across the country. Ongoing stoppages have kept ferries tied up in port for three days and played havoc with public transport.
Left-wing Prime Minister Alexis Tsipras is seeking parliamentary approval for the pension cuts and further tax hikes through 2020, as part of an agreement with international bailout creditors to release the next bailout installment.
Without the funds, Greece would struggle to meet its debt servicing obligations in July.
Deputy Finance Minister George Houliarakis said the measures are a "necessary compromise" between meeting creditors' austerity demands and extending the uncertainty over the country's economic recovery.
"This is the only road map that guarantees … the country's exit from the great Greek recession," Houliarakis told lawmakers.
With all opposition parties opposed to the measures, Tsipras is relying on his three-seat majority in the 300-member parliament. So far, there are no declared dissenters. The vote is expected around midnight Thursday.
Tsipras initially came to power in 2015 promising to bring an end to the austerity that had been imposed during Greece's first two international bailouts. But his coalition government soon found itself facing a disastrous default, as the country was unable to service its debt without external help.
The prime minister signed up for a third bailout later that year, but not before calling a referendum that led to a run on the banks, forcing the government to impose capital controls. The banking restrictions and limits on cash withdrawals remain.
The new belt-tightening measures, if approved, would be imposed after Greece's current third bailout ends next year.
Unions and the opposition have compared the new reforms to those of a fourth bailout, but without the corresponding funding from international creditors. The government vehemently rejects the accusation, emphasizing that it will also take what it has dubbed counter-measures to relieve poverty — provided it meets budgetary savings targets set by creditors.