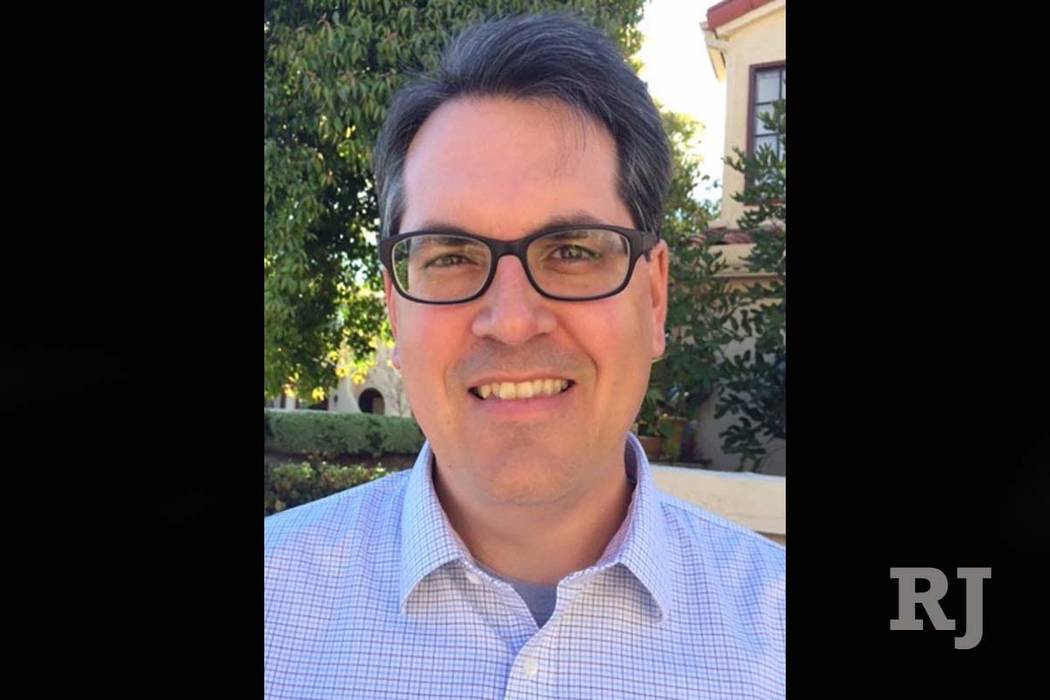 "Gangsters to Governors: The New Bosses of Gambling in America" serves as a well-written, tidbit-laden reference book about gambling in the U.S. from its beginnings to 2017.
Well-researched by veteran San Diego Union-Tribune journalist David Clary, the book has earned a place among many other gaming books on my shelves and, like them, will be pulled down for fact-checking my own work.
Journalists focus on the day to day. Clary, a news editor, looked at the early history but also the big picture.
Much of his work relied on the works of others, which he carefully footnoted. Many of these publications are already on my shelves, and authored by people I know. Plus, he spent extensive time with oral histories. He interviewed about 10 people because he needed to know more about Indian gaming, online gaming and gaming addictions.
I learned from reading it, and laughed along the way.
For instance, Clary explains "mouse roulette" at the Harolds Club in Reno where players could bet on which hole the mouse would go down. "The mice also weren't the most reliable of employees, sometimes refusing to scamper down any hole at all," Clary wrote.
Many gaming and mob books focus on one person, one era or one subject. Clary structured his 11 chapters so you can cover one subject at a time. If you wanted to know how gaming in Atlantic City evolved from 1978 to 2017, that saga is in there.
Clary, 43, provides the evolution of lotteries and Indian gaming. The battles between the mob and the feds. Horse racing, online gaming and problem gaming.
With 48 states offering some form of gaming, he said he hopes "Gangsters to Governors" will appeal to people interested in history, politics, business and sports, not just those interested in gaming.
While the book includes amusing details, it's a serious history book examining serious issues.
"Governors are now the unquestioned masters of gambling, but their enthusiastic embrace of more casinos and richer lotteries is tipping the business out of balance," Clary wrote. "The question of how government should handle sports wagering and online gambling sets up a fascinating catch-22: Keep the barriers and risk losing ground to organized crime and missing out on revenue, or remove them and put governors in command of yet more forms of betting and accept the likelihood that they will overreach."
When interviewed Tuesday, Clary said he doubted governors will listen to his advice to rely less on gaming revenues. "I think governors are so addicted to the gambling revenues, I don't see them scaling back."
Governors are driven to balance their budgets. "I think they should be more realistic about what gambling can deliver," he said. "The projections are far too rosy."
Clary has an eye for the tidbit. "Lotteries helped build America," he wrote. Benjamin Franklin used a lottery to fortify Philadelphia, and John Hancock used one to rebuild Faneuil Hall in Boston. Did you know that between 1790 and the Civil War, 47 colleges benefited from lotteries?
While the historical tidbits are fun, Clary's book follows the evolution of lotteries into their current form.
The myth of how gaming revenues from lotteries will improve education funding troubles him. Those revenues allow states to spend less on education, he said, since other money can be shifted away from education and toward other needs, despite the claim that gambling revenues help a public purpose.
He scheduled two hours every morning on his book, which took six years to write and research. "I love doing research, I love writing," said Clary, who has been an editor his entire career. His website is at www.davidclaryauthor.com.
Naturally, the four chapters on Nevada gaming were my favorite, and I found them to be accurate. Sure Steve Wynn gets only three pages, Kirk Kerkorian four and Sheldon Adelson five, but Clary hits the main points.
Benny Binion, Frank Sinatra, Howard Hughes, Jay Sarno, Allen Glick — they are there in all their glory.
If you're a Nevadan and don't know any of these names or much about gaming and the current issues, this book, released Oct. 30, provides a solid start and a broad picture of gaming nationally.
And tells you how to play mouse roulette.
(True confession: I once played tic-tac-toe with a chicken at the Tropicana. We tied.)
Jane Ann Morrison's column runs Thursdays in the Nevada section. Contact her at jane@reviewjournal.com or 702-383-0275. Follow @janeannmorrison on Twitter.