Time of wonder, time of fright, time to shield my credit right
December 23, 2013 - 9:33 am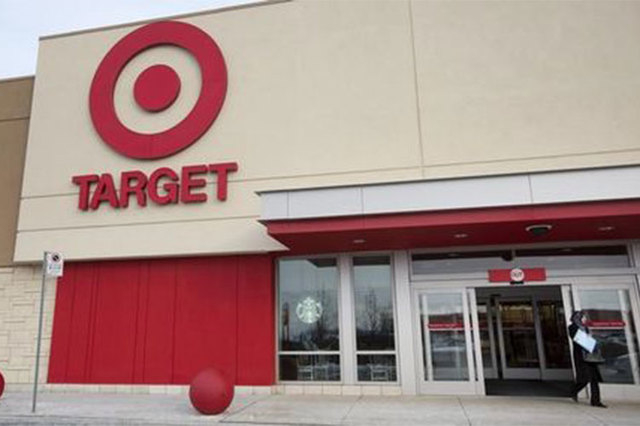 The wonder of Christmas is almost here and I've been wondering.
I'm wondering why the advice given to 40 million Target customers who may have had their credit and debit cards hacked doesn't include what I did Thursday night: Call and cancel my card and order a new one.
That precaution against identity theft took less than five minutes, although I heard some have waited on the phone for 40 minutes. I joined the club of 40 million after I swiped my American Express credit card to pay for photo Christmas cards — the only purchase I made at Target during the time period in question (Nov. 27 to Dec. 15.)
Target's advice to customers is to check their statements and if they see suspicious charges, call their credit card companies and call Target at 866-852-8680. Good luck getting through to Target.
My advice: Cancel your card. That way if someone tries to use it in the near or distant future, the card won't work. Of course, I'll have to check and see whether there was any illegal activity before I canceled.
People without a backup card may have a tougher time since they may need their credit card and can't wait for a new one to arrive, especially during this season of joy.
News accounts provide other helpful suggestions, such as signing up for fraud monitoring services at your credit card company (which usually is free), placing a security freeze on your credit report so credit agencies such as Experian and Equifax can't release your information without your consent. All these are good suggestions.
But I feel better after canceling my card.
ALSO WONDERING: Will Clark County Commissioner Tom Collins decide to accept a compromise and approve a phased in hybrid proposal from Sheriff Doug Gillespie. In a conflict that's lasted throughout the year, the county commissioners have squabbled over how (or even whether) to put more police officers on the street by raising the sale tax. Collins refused to be the fifth and essential vote that would have adopted Commissioner Susan Brager's proposal to increase the sales tax to 8.075 percent. He held tight to increase the existing 8.1 percent sales tax to 8.25 percent.
Now that Gillespie is bringing a staggered sales tax increase proposal back, will the stubborn cowboy compromise? If he does, then the sales tax would go up next October to 8.175 percentage points and in October 2014 it would bump up again that same amount. Clark County residents would be paying 8.25 percent sales tax on every dollar.
The so-called hybrid plan has the sheriff dipping into the existing More Cops account to pay for some officers and using the sales tax for others. Under that plan, the department wouldn't have to eliminate officers' jobs and could add 101 more officers in fiscal 2015 and 2016.
Collins wouldn't say Friday whether he was going to vote yes or no for the hybrid proposal. But his earlier refusal to accept anything less than 0.15 percentage points meant the police department received nothing instead of something this year. Isn't that the old "cutting off your nose to spite your face" since Collins purports to be a big-time supporter of police?
Commissioners Steve Sisolak and Chris Giunchigliani has steadfastly refused to raise the sales tax to pay for additional police. Commissioners Brager, Larry Brown, Mary Beth Scow and Lawrence Weekly have voted for various proposals to increase sales taxes. But passage requires a fifth vote. The refusal to compromise has gone on for the entire year and will spread into 2014.
Maybe Collins will feel the spirit of giving and compromise. Ho, ho, ho.
ANOTHER WONDERMENT: Not quite as important an issue as identity theft and public safety, but I'm also wondering how that clingy 10 pounds that took eight months to lose can come back and reattach to me in less than a month.
Just wondering. Can Christmas cookies alone do that to a human body?
Jane Ann Morrison's column appears Monday, Thursday and Saturday. Email her at Jane@reviewjournal.com or call her at 702-383-0275.