Want to park free at MGM properties? Read on …
December 28, 2016 - 7:46 pm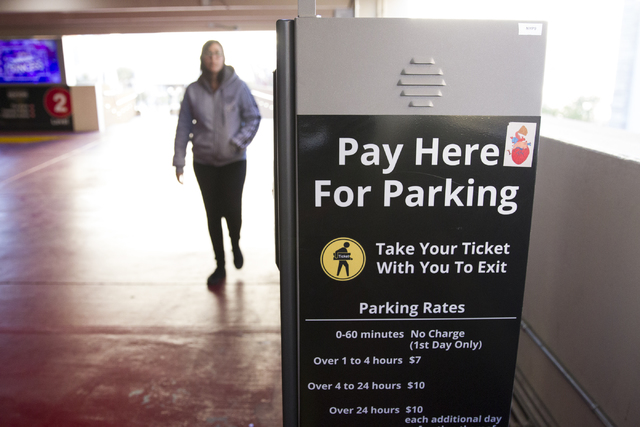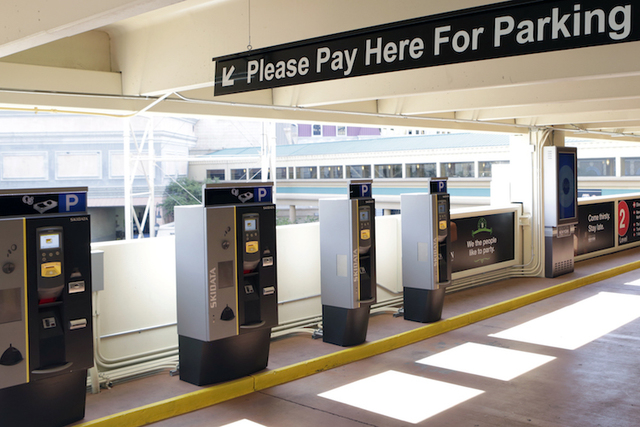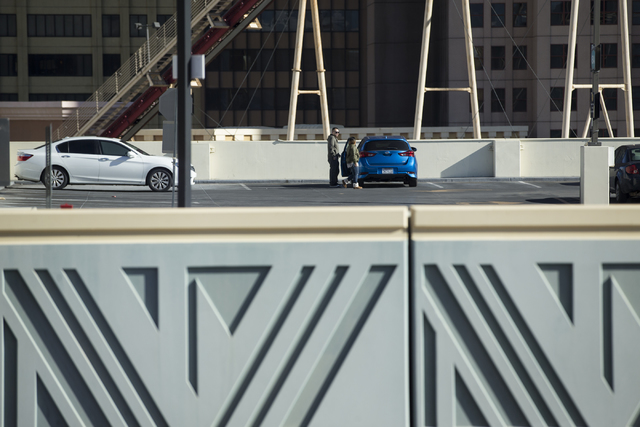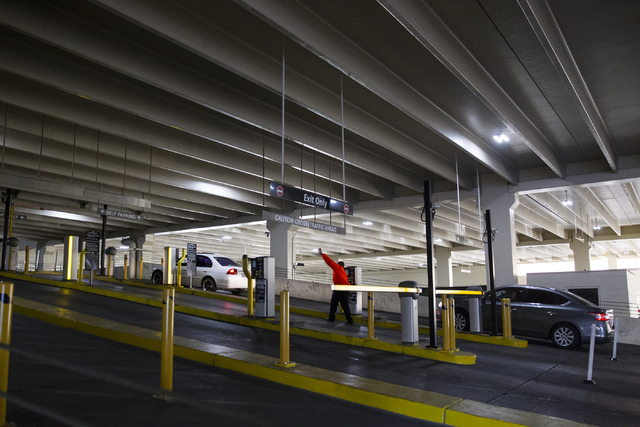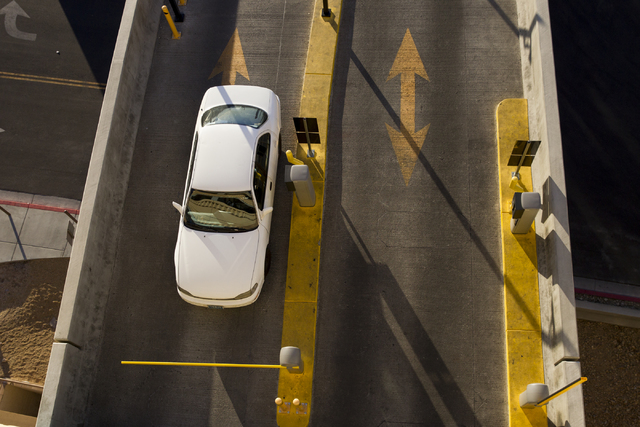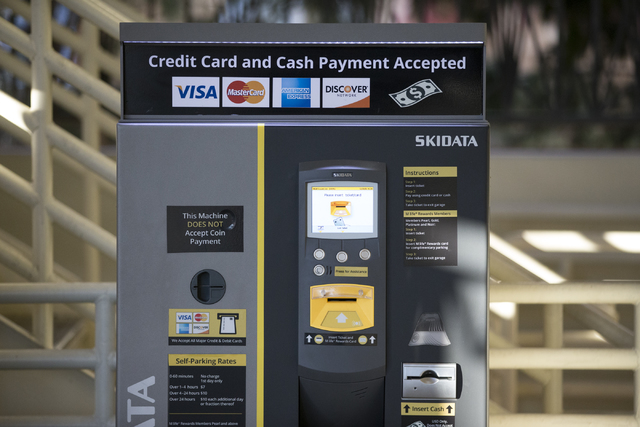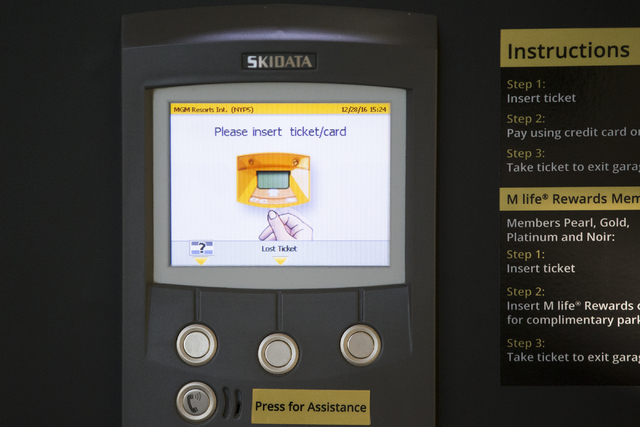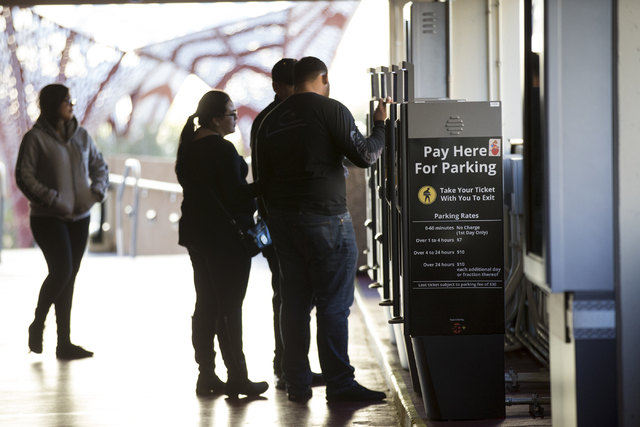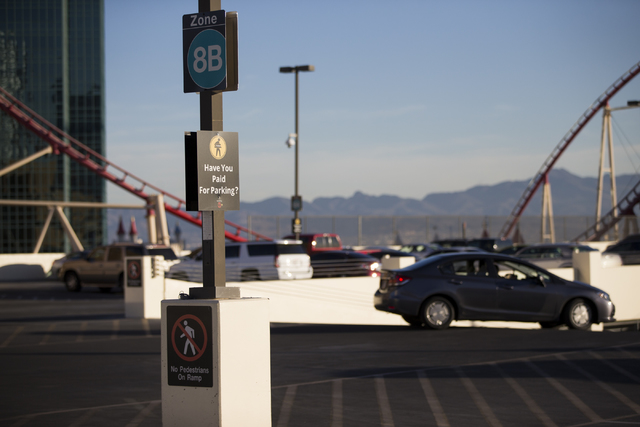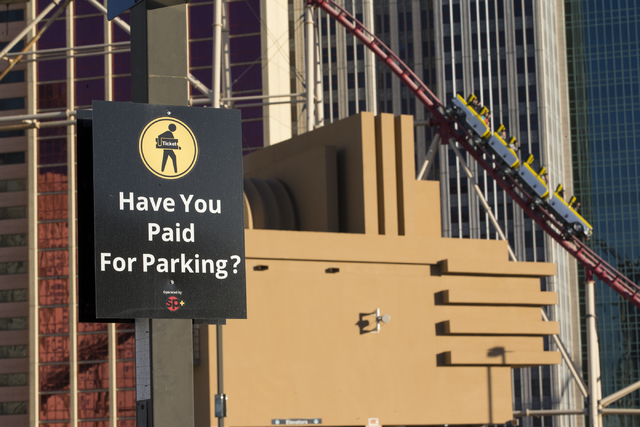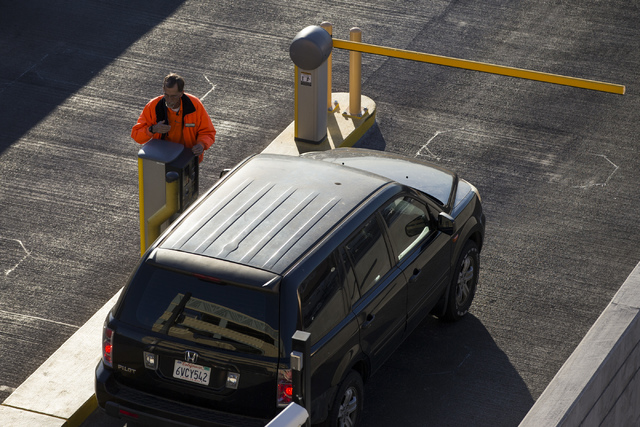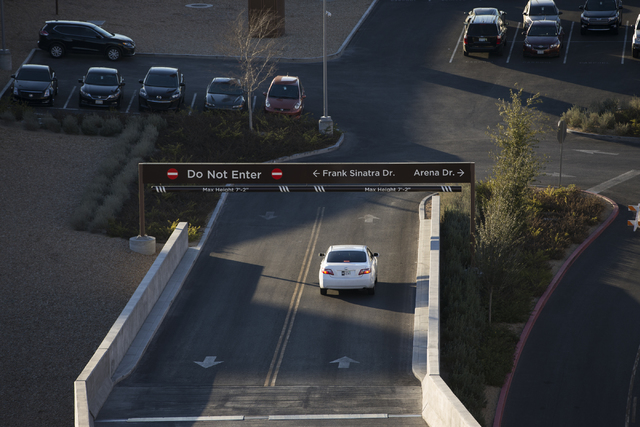 Pssst. Over here.
I know how you can get free parking at MGM's Las Vegas properties, whether you're a local or an out-of-towner.
My holiday gift to you is to share that information.
Oddly enough, the answer was buried in a news release last June 8 about M Life, MGM Resorts International's loyalty rewards program.
If you sign up for the new M life Rewards MasterCard, you jump automatically to Pearl status. That means complimentary self-parking and buffet line passes. Self-parking is complimentary for Pearl, Gold, Platinum and NOIR M life Rewards members, Valet parking is complimentary for Gold, Platinum and NOIR members.
It's a no-fee card, so while you might take a little ding on your credit rating by adding another credit card, it might be worth it. Unless you are the kind who doesn't pay off monthly. Then you get a big interest ding.
I'm already an M life member. I'm at the Sapphire level, which sounds uppity, but is the lowest-of-the-low level and gets me no free parking.
My modest goal for joining was to spend enough for a line pass to the Bellagio coffee shop. As a regular visitor to the Bellagio Conservatory, I wanted to bypass the coffee shop line. I'm not keen on waiting in line.
A year ago, it seemed all of Las Vegas was frothing at the mouth because MGM Resorts CEO Jim Murren robbed them of their God-given right to free parking at MGM properties in Las Vegas.
He began the inevitable domino effect. Caesars Entertainment Corp. and Wynn Resorts Ltd. are jumping aboard. The Cosmopolitan of Las Vegas has to charge because people were parking there but gambling elsewhere.
There was a consensus a year ago that this parking fee thing was a dastardly deed, an outrage of gargantuan proportions. Even I wondered whether I was willing to pony up $10 every time I went to the conservatory.
Then a friend told me about the MasterCard.
I could jump from a Sapphire to a Pearl in one swoop.
Hallelujah!
But why did I have to hear this from my friend? Why wasn't MGM shouting this from the rooftops when officials there were getting hammered for being greedy so-and-sos?
Gordon Absher, the guy assigned to handle parking calls from the news media, said the parking and the credit card were "two separate programs, and we were working on them independently."
The credit card benefit "has been out there for a while, but I'm not sure it's gotten a lot of local action," Absher said, agreeing it's an easy way to nab free self-parking and "free parking is a great perk."
As of midnight Dec. 28, the free self-parking for locals ends, just before the New Year's Eve weekend.
The practical question is how does it work?
After the new credit card is approved, we receive the Pearl M life Rewards card. We insert that card (not the credit card) as we enter and exit the self-parking garage. That activates the parking gates. We don't need no stinking ticket.
The history of MGM's decision to make money from parking has not been pretty.
It was first announced in mid-January 2016 that 12 MGM casinos in Las Vegas would be charging both for valet parking and self-parking in the garages at Bellagio, Aria, Vdara, MGM Grand, the Signature at MGM Grand, Mandalay Bay, Delano Las Vegas, The Mirage, Monte Carlo, New York-New York, Luxor and Excalibur. The staggered rates are complex, but it's free for the first hour of the first day for quick trips. Circus Circus will have free self-parking but will charge for valet.
The maximum self-parking will be $10 a day and valet parking tops out at $18 a day.
The money made is destined for parking garage improvements.
Out-of-towners began paying in June and locals had free parking until Dec. 29.
Carnac the Magnificent predicts that this New Year's Eve weekend, there will be another round of angry out-of-state customers who didn't know about the graduated fees and won't have time to apply for and receive the credit card.
The bad news for me: I will save on parking, but the Pearl line pass benefit doesn't include the Bellagio coffee shop. It covers buffets.
Bah, humbug.
Some people are urging boycotts of Strip properties that charge for parking.
Me, I'm signing up for the credit card.
Just like my friend did.
Jane Ann Morrison's column runs Thursdays. Leave messages for her at 702-383-0275 or email jmorrison@reviewjournal.com. Find her on Twitter: @janeannmorrison.