Panel approves funding for potential drone program in Nevada
December 9, 2013 - 8:10 pm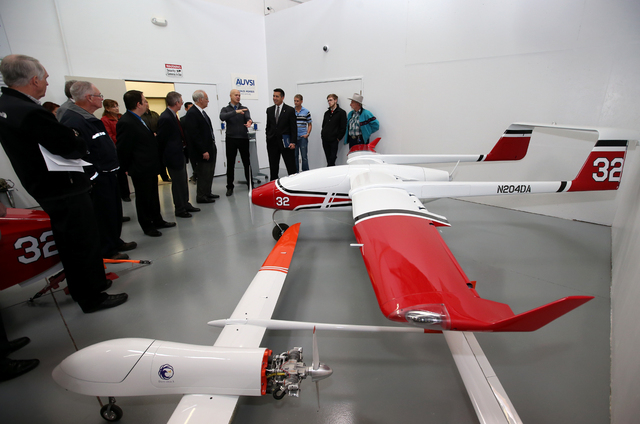 CARSON CITY – A panel of lawmakers on Monday approved a $1.46 million funding request to ramp up a drone program should the Federal Aviation Administration select Nevada as one of six testing sites.
The federal agency has requested additional information from Nevada and is expected to announce its selections for the unmanned aerial vehicle testing by Dec. 31. There are 25 finalists for the six sites.
The funding will be used by the Governor's Office of Economic Development to work with the FAA to get the testing program up and running.
The FAA said recently that it wants to integrate the commercial use of drones into U.S. airspace by September 2015.
The Legislature's Interim Finance Committee approved the request. The Nevada Legislature earlier this year set aside $4 million to pursue a drone testing program. The committee mandated that the nonprofit group that will manage the program, the Nevada Institute for Autonomous Systems, will have to operate under the rules of the state Open Meeting Law.
The four sites in Nevada where the FAA testing would occur are the Fallon Naval Air Station, the Stead Airport north of Reno, the Boulder City Airport and Desert Rock near the Nevada National Security Site. Other types of testing will be possible at sites all around the state.
Contact Capital Bureau reporter Sean Whaley at swhaley@review-journal.com or 775-687-3900. Follow him on Twitter @seanw801.