Former GOP candidate's military records improperly shared with Democratic group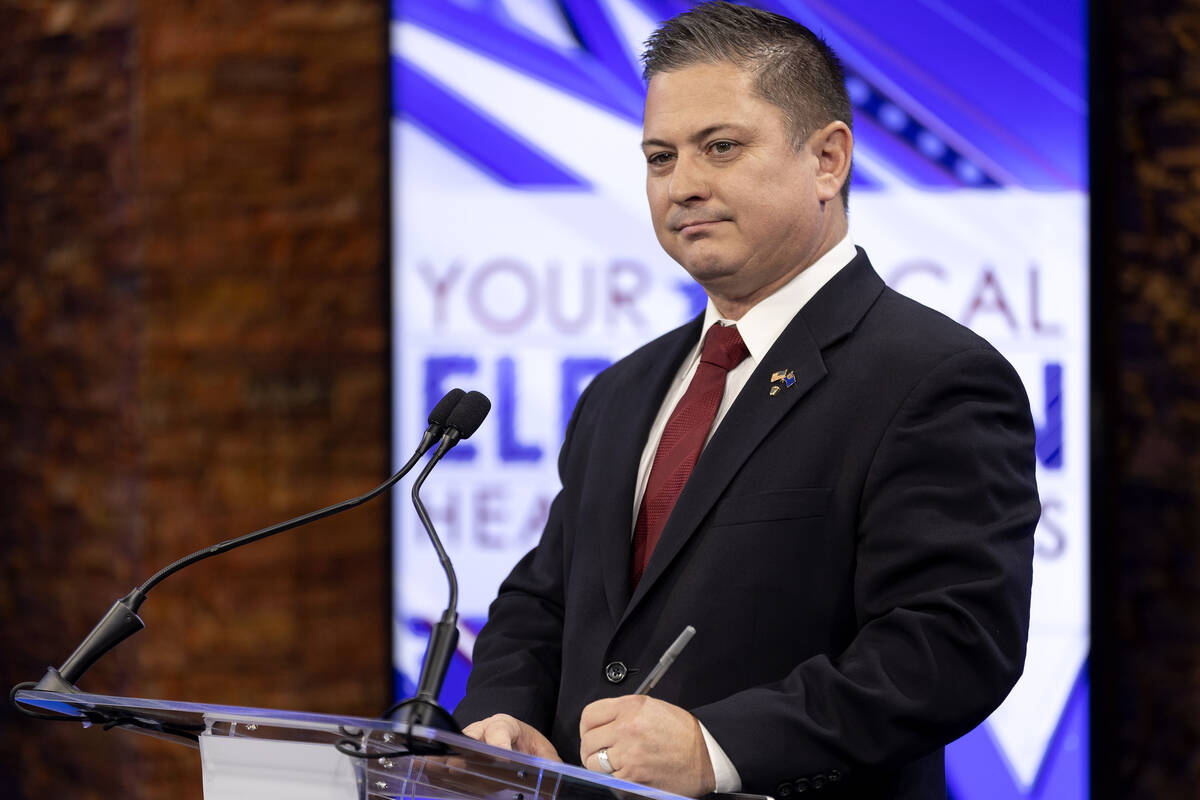 Former Nevada Republican congressional candidate Sam Peters learned a couple of weeks ago that his military records — containing personal information — were improperly released to a Democrat-paid research group a year before.
Peters, who lost his race against incumbent Democratic Rep. Steven Horsford in the 4th Congressional District, received a Feb. 8 letter from the Air Force informing him about the unauthorized release of his records to an employee of Due Diligence Group, a company hired by the Democratic Party's chief fundraising committee.
"(The Air Force) without question did not follow the protocols that were in place," said Peters, who served from 1992 until retiring in 2013 and was one of 11 people whose records were released without authorization. "I want rules to be followed and my privacy protected because these organizations are not supposed to release this type of private information without the members' consent, and they did not have it."
20 years of records released
The letter states that on Feb. 10, 2022, and March 4, 2022, the Air Force Personnel Center Military Records Branch received requests for Peters' military records from Abraham Payton, a "background investigation analyst" with Due Diligence Group LLC, a company that specializes in using public records research for its clients, including political campaigns, according to its website.
The Democratic Congressional Campaign Committee, the Democratic Party's fundraising committee that works to elect Democratic candidates to Congress, paid Due Diligence Group in 2021 and 2022 for "generic strategic/political consultant" work, according to OpenSecrets.
Due Diligence Group did not return requests for comment.
Payton already had Peters' Social Security number and requested the records for the purpose of Peter's "employment and benefits," the letter said.
Letter by Jessica Hill on Scribd
On Feb. 14, 2022, an employee in the Air Force records branch shared a copy of Peters' Form 214, the record of service all members receive when they leave the military. It includes the person's Social Security number, the dates that they entered and exited service, the rank they obtained, awards and training they received, Peters said.
When a military member applies for a job or applies for veteran benefits, those employers or organizations will ask for a copy of their Form 214, Peters said.
"It's a pretty common document," Peters said. "But again, it's a private document. It has personal information on it. And for the Air Force to release it to somebody without my knowledge, it's not allowed."
On March 8, 2022, an Air Force employee also released a copy of his military personnel records, which is a large folder of documents with information spanning Peters' 20-year career, including his first enlistment, every promotion, every evaluation from his commanders and his retirement paperwork, he said.
Changes made
Col. Robert A. Hoskins, director of personnel support, wrote in the letter to Peters that he takes the matter seriously and conducted an investigation and internal audit, which determined there "was no criminal action or malicious intent by the employee in the records branch."
Hoskins wrote that the Air Force held the employee "accountable" for not following the proper procedures but did not specify what was done. To prevent the issue from happening again, the personnel center also reviewed its policies and practices and made procedural changes, including implementing a higher-level review and adding more security checks, Hoskins wrote in the letter.
Since finding out those records were released, Peters is trying to find out where all his information went. He called Hoskins' office twice and has not been able to speak with him, he said Friday. "My personal information is out there, to people who shouldn't have it, who clearly wanted to use it against me," Peters said. "And what are they doing with it now? And how are they using it?"
During the campaign, Peters did not see any attack ads or information publicized that he thought was private and came from those records. The messaging from Horsford and the Democratic campaigns did not go into his military history, he said.
Miguel Ayala, spokesman for Horsford's campaign, said in an email that the campaign did not have a relationship with the researcher and "strongly condemns the use of information used by illegal means."
Contact Jessica Hill at jehill@reviewjournal.com. Follow @jess_hillyeah on Twitter.