Judge rules Nevada's medical marijuana registration program is constitutional
February 10, 2016 - 6:19 am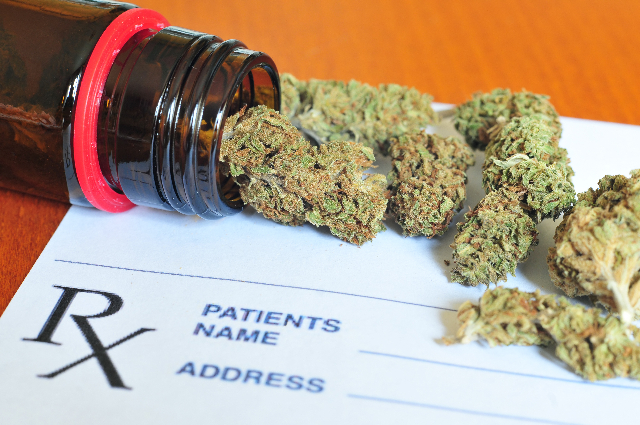 Nevada's medical marijuana registration program is constitutional, a Clark County judge has ruled.
In a 38-page order filed Friday, District Judge Rob Bare also determined the state is legally immune from related claims of fraud and unjust enrichment.
"The court may not judge the wisdom or necessity of the registration program because the court is not the policy maker. …" Bare wrote. "The best avenue of redress is through the Legislature, not the courts."
The ruling ends a class-action lawsuit filed Aug. 13 by a 42-year-old Las Vegas man with a history of migraine headaches. The man, identified only as John Doe, claimed the state had engaged in fraud and unjust enrichment by accepting fees for registration cards without giving patients a legal source of marijuana.
Nevada lawmakers voted to allow medical marijuana dispensaries and commercial growing in 2013, but the state's first dispensary did not open until July 2015. The state's second dispensary opened on Aug. 24 in Clark County.
The plaintiff's attorney, Jacob Hafter, said he plans to appeal Bare's ruling.
Hafter raised a variety of issues in the case. In addition to claiming fraud and unjust enrichment, he argued that Nevada's medical marijuana registration program violated the due process and equal protection clauses of the Constitution's 14th Amendment and the self-incrimination clause of the Fifth Amendment.
Hafter specifically argued that the due process clause protects a fundamental right to access health care.
"I think this is the next big civil rights argument," he told Bare during a December hearing.
In his order, the judge found no fundamental right in federal law to use medical marijuana.
Hafter further argued that the registration process violates the equal protection clause by imposing an unnecessary burden on patients seeking one type of medical treatment.
However, Bare found the registration program "is rationally related to the legitimate state interest of protecting the health, safety and welfare of the public."
Bare also rejected Hafter's argument that the process violates the self-incrimination clause by requiring patients to admit that they are violating federal law.
According to his lawsuit, the plaintiff has suffered from migraines since he was 15, and only marijuana relieves the related nausea. He applied for a Nevada Department of Health and Human Services registration card in 2013, paid fees and was issued a card that expired after a year. He later renewed his card.
Contact reporter Carri Geer Thevenot at cgeer@reviewjournal.com or 702-384-8710. Find her on Twitter: @CarriGeer