November 11, 2008 - 10:00 pm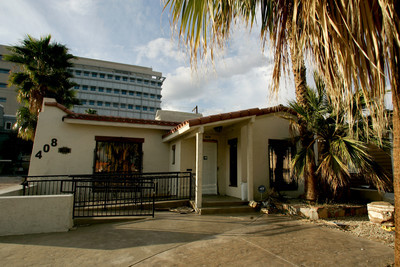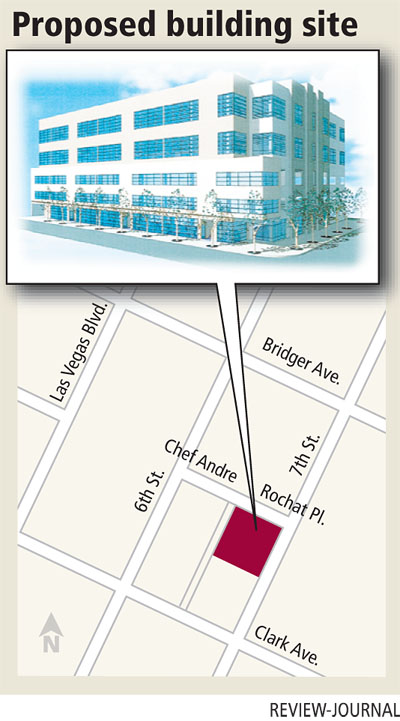 The house at 408 S. Seventh Street has seen better days.
One window is broken. Another has been left open. The inside is vacant and dusty.
But the 1930s-era home, at the center of the latest conflict that pits new development against historical preservation, is valued both for its distinctiveness and the prominence of its former owner.
Charles "Pop" Squires, the guy who could have been "Mr. Las Vegas" before Wayne Newton, used to live there, and history buffs are worried about the house's fate because of a five-story office/residential project planned for that land.
"It's just very important that an effort be made to preserve that," said Bob Stoldal, a local historian and chairman of the Las Vegas Historical Preservation Commission.
"There are a range of options, and the options include preserving it in place to demolishing it," Stoldal said. "There's got to be something in between."
There is: moving the house.
"That's what we're going to try to do," said Jeff Albregts, a lawyer for the developers.
At last week's Las Vegas City Council meeting, Mayor Pro Tem Gary Reese said the developers had to do, not try.
"They can't come back until they get the house moved," he said. "I never have a good feeling about approving something 'contingent upon' or 'in lieu of.' I'd rather see them come in when the property is completely clear."
The property is owned by the Clark County Credit Union. Tower Realty and Development has applied to build a five-story, 52,500-square-foot building with condominium, retail and office space.
The Las Vegas Planning Commission earlier split on recommending the project, voting 3-3 with one abstention.
The property sits between two of the most distinctive buildings downtown. On one side is the historic Las Vegas Academy of International Studies, Performing and Visual Arts; on the other, the very modern Lloyd George U.S. Courthouse.
The high school also has a modern building on its campus, noted architect Kelvin Haywood, and the neighborhood — even though it's listed on the National Register of Historic Places — is full of diverse styles.
"That area is a transitional area," Haywood said, adding that he adapted some of the architectural motifs from Las Vegas Academy for the new building. "It has sort of a neoclassic-type architecture that would fit in with the new and the old."
First, though, they've got to find a place where the old house fits.
Options for relocation include the University of Nevada, Las Vegas, and the Clark County Heritage Museum, which has a cluster of restored historic buildings on display, Stoldal said,
Squires bought the house in 1947 and lived in it until his death in 1958 at age 93.
He was one of Las Vegas' leading citizens from the time he bought land in the 1905 auction. He established a bank and a hotel, helped bring electricity to the young city, was involved in real estate and mining, and helped draft Las Vegas' city charter. He was publisher of the Las Vegas Age from 1908 to the 1940s and stayed on as editor after it was sold to then-Review-Journal owner Frank Garside.
Squires also set up a small weather station in 1908 and, in 1931, recorded a temperature of 118 degrees — the unofficial highest recorded temperature here. The National Weather Service doesn't accept that measurement and lists the record high as 117 degrees.
"When somebody says they saw it all, he saw it all," Stoldal said. "If you were to find the word pioneer, you'd see a picture of him."
Contact reporter Alan Choate at achoate@reviewjournal.com or 702-229-6435.