September 4, 2011 - 12:39 pm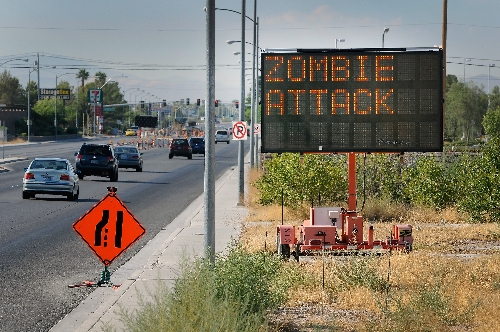 North Las Vegas resident Gary Bouchard often voices his opinion at City Council meetings, but sometimes his mouth gets him into trouble. He was once forcefully removed from a meeting by city marshals.
Bouchard, sans marshals, was there once again Monday to criticize the city, this time over a police union concessions agreement.
But he also offered some praise for the way one councilwoman voted on the matter, albeit in his typically impolitic way.
"Anita Wood, are you the only one up there who's not on crack cocaine?" he said.
It seemed to be a rhetorical question. For the record, though, none of the council members appear to be on crack cocaine.
KRISTI JOURDAN
A big campaign win in April proved Las Vegas Mayor Carolyn Goodman is adept at politics.
An appearance Wednesday at the newly remodeled Plaza Hotel and Casino shows she is not quite as good at promoting restaurants.
In her speech, Goodman was cracking wise about her husband, former Mayor Oscar Goodman who is lending his name to Oscar's, a steakhouse under development in the Plaza.
During a riff about how her husband's love for betting on anything that moves will make him a good fit for doing business in the downtown casino, she used a quip about the kind of guests no one wants to see in a restaurant or hotel, particularly one that just went through a $35 million makeover.
"I'm so excited to be here because now I found a home for my husband," the mayor said, reminding the audience how he'll take any action. "Oscar bets on ants, or cockroaches."
BEN SPILLMAN
TWEET OF THE WEEK: @GUYCLIFTON (Reno Gazette-Journal reporter Guy Clifton) Got a spam email from Gov. Gibbons' ex-Chief of Staff Robin Reedy's account saying they can help with impotence! I sure hope she was hacked!