Residents return to community to find some homes spared, others reduced to rubble by Blue Cut fire
August 19, 2016 - 8:50 pm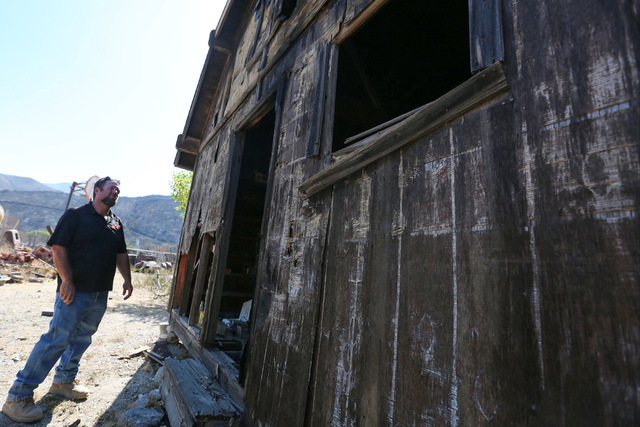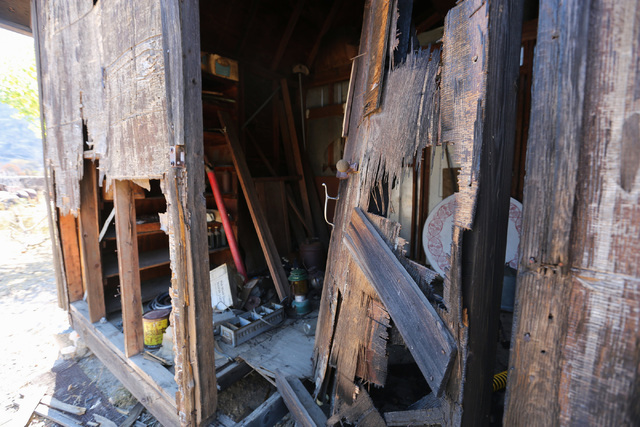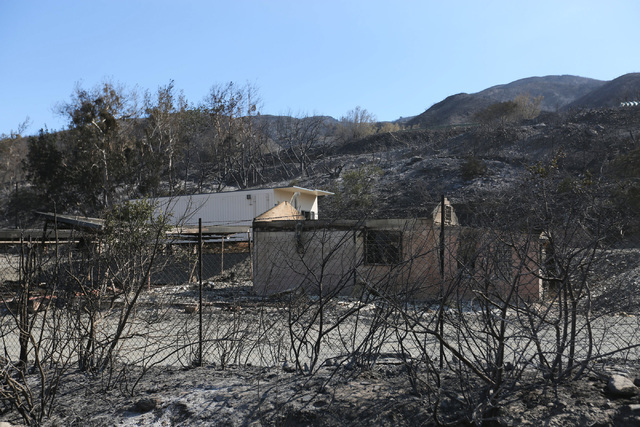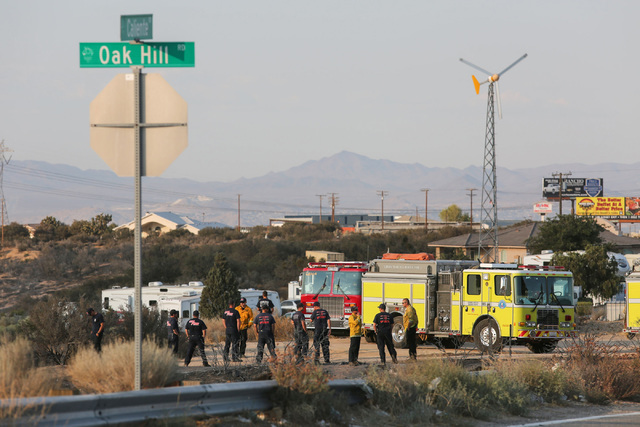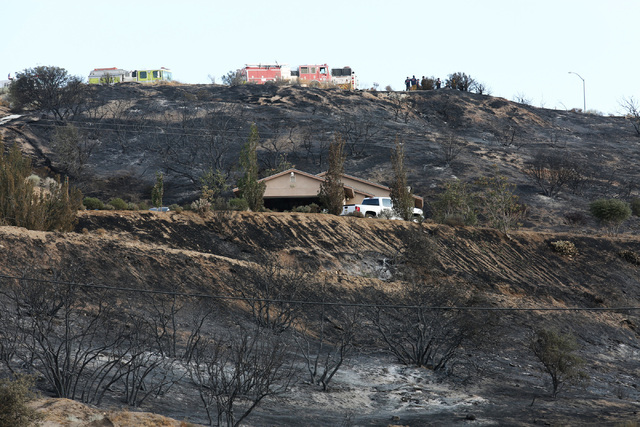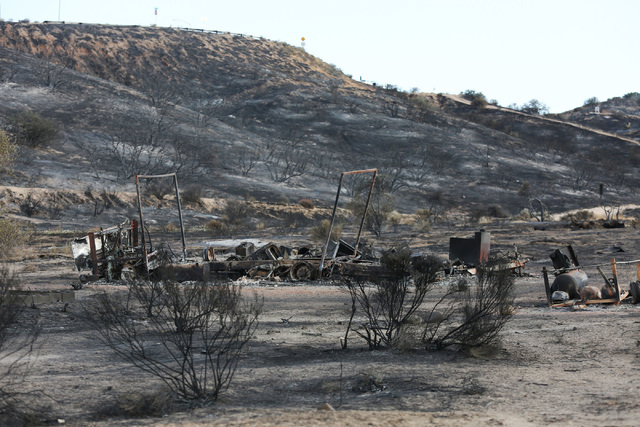 SAN BERNARDINO COUNTY, Calif. ­— The last time John Gauthier saw his childhood home before evacuating the community of Blue Cut on Wednesday, it was disappearing behind a rapidly advancing wall of smoke and flames that forced his family to flee for their lives.
For the next 15 hours, "We didn't know if the house existed or not," a clearly relieved Gauthier said Friday, after returning Thursday to find the former restaurant near Cajon Boulevard that he, his parents and siblings had built into a home still standing.
Gauthier and his family were among the lucky ones who dodged the wrath of the Blue Cut Fire, which has ravaged the tinder-dry landscape surrounding Southern California's Cajon Pass since Tuesday morning. A first aerial assessment by fire officials earlier in the day determined that at least 96 homes and 213 outbuildings have been consumed by the blaze.
A final accounting of the devastation will take time, as the fire, which had consumed 37,020 acres as of late Friday, was still just 40 percent contained, according to California fire officials. No deaths have been reported and the cause of the fire is under investigation.
Most of the roughly 82,000 people under evacuation orders at the height of the fire were still unable to return to check on their homes. Fire officials could not say when all the evacuations would be lifted.
Gauthier thought his family's luck was holding on Wednesday morning as he left for work. Firefighters already repelled the fire on Tuesday after it had crept across a nearby creek and burned toward the family's backyard.
But shortly after he left, firefighters met his father outside the home. The fire was back. They had 10 minutes to leave.
As they exited the house with the few belongings they could quickly gather, "The heat was like walking into a furnace," said Bob Gauthier, John's father, who still lives at the home today.
John Gauthier watched the drama from down the street, about a half-mile away, horrified as the smoke and flames blotted out the nearby trees, the yard and, finally, the home.
He spent most of the day Wednesday watching TV news, barely daring to hope that his family's home had survived.
The waiting and not knowing was the worst part, the 43-year-old said.
"You feel like you wanted to throw up," he said. "Until I actually got my eyes on the house I really didn't want to see it."
Residents of other hard-hit mountain and high-desert communities in the area, 60 miles east of Los Angeles and about 225 miles southwest of Las Vegas, suffered through similar feelings only to have their hopes dashed.
Johanna Santore was among those left homeless. She was running an errand Tuesday when the fire charged through her neighborhood. She tried to rush home to rescue the family's four dogs, six cats and hamster but was blocked by closed roads.
Frantic for answers, she posted messages about her pets on Facebook. A group of animal rescue volunteers saw her pleas and offered to check on the animals.
They found the house in smoldering ruins — with no signs of the pets.
"I'm actually feeling numb," said Santore, who fled with her husband and granddaughter to an evacuation center. "It's like a nightmare."
Michelle Keeney took a double-whammy hit. Not only did the fire level her house, but it also engulfed the Summit Inn, a popular Route 66 diner where she was the general manager.
"I was in utter disbelief," said Keeney, who managed to salvage her father's silver ID bracelet and an antique gun he had from World War II.
Max Torres didn't know whether his house was safe until he and his wife returned Thursday night. A decade ago, another wildfire narrowly missed the couple's home.
"They saved our house last time. They saved everything," he said. "And they did it again."
The Santores weren't as lucky. Volunteers who drove to their house found a moonscape. Some of the neighbors' homes were still standing, seemingly intact.
Before the fire roared through, Johanna Santore had redecorated her granddaughter's room in a zebra pattern and added a loft bed.
"We don't plan on rebuilding," she said. "We plan on leaving."
The Associated Press contributed to this report.
Contact Michael Scott Davidson at sdavidson@reviewjournal.com or 702-477-3861. Find @davidsonlvrj on Twitter.