Ruthless mailers target two GOP state senators
September 21, 2008 - 9:00 pm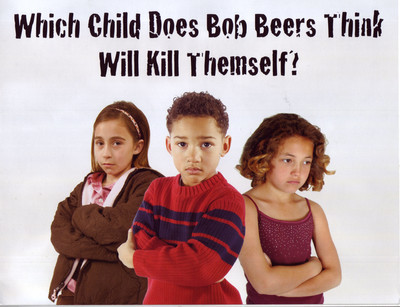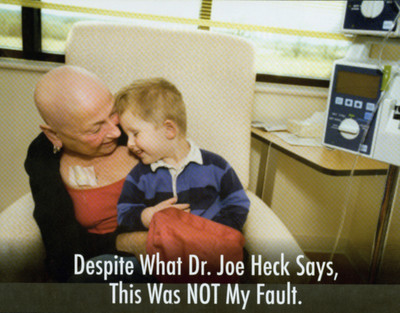 The Democratic Party has undertaken an all-out assault on two incumbent Republican state senators, deluging voters in their districts with nasty mailers that distort their records.
The intense attacks against state Sens. Bob Beers and Joe Heck are landing nearly every day in mailboxes, supplemented by billboards and signs throughout the pair of suburban districts the two represent.
The ads come as Democrats need just one more seat to take the majority in the upper house of the Nevada Legislature.
The glossy fliers imply that Beers is a child-hating porn peddler and Heck, a physician, doesn't care if women get cancer, among other things. Most of the claims have a slim basis in fact, and analysts say they're basically fair game as political ads go.
Because they're coming from the state Democratic Party independently of any candidate, the ads allow Beers' opponent, Allison Copening, and Heck's opponent, Shirley Breeden, to disavow responsibility.
With the two Democratic candidates mostly staying out of the spotlight, Republicans charge they are hoping to win merely by tarnishing the incumbents.
Travis Brock, executive director of the Nevada Democratic Party, said the goal of the ad campaigns was "to inform voters about the incumbent Republicans," with the hopes of taking control of the state Senate.
"We have a historic opportunity here to flip control of the Senate," Brock said. "We have great candidates, and they have vulnerable Republican opponents. This looks to be a great year for Democrats up and down the ticket, and we hope a rising tide lifts all boats."
National Democrats are helping to fund the campaigns under the auspices of the Democratic Legislative Campaign Committee, he said, while national consultants are helping to craft them.
Both state Senate districts were once reliably Republican but now have slightly more Democrats than Republicans registered, following a statewide trend toward more Democratic registration over the past year.
Beers, a former gubernatorial candidate who lost the 2006 Republican primary to Gov. Jim Gibbons, said the attacks are getting in the way of debates on real issues the campaign should be addressing: what to do about the state's future.
"It's a strategy by the Democrats to hide their candidate away and attempt to convince people that I'm something that I'm very clearly not," Beers said. "Radioactive? Biased against people who work at casinos? Hanging out with pornographers? Those are all things that are simply false."
One set of ads takes Beers to task for "lashing out at kids" and features a photo of sad-looking tykes under the ungrammatical banner, "Which Child Does Bob Beers Think Will Kill Themself?"
That's based on a 2003 e-mail Beers, then an assemblyman, sent to a member of the public who had written to beseech him to support increased taxes.
Beers wrote: "The gaming industry … provides some of the best jobs in America for people who do not value education.
"Here, such people can own a home, and they flock here from all over the country to get such a job and home. For the most part, however, the many children they sire grow up not valuing education either.
"These youngsters are prone to dropping out of school, reproducing illegitimate children, often while little more than children themselves, abusing drugs and alcohol more frequently, and even killing themselves more often than people who do value education."
The comments created a furor at the time, with both Republicans and Democrats denouncing them, and Beers apologized for the remarks.
However, he says now that the target was not the children of gaming employees, but the children of people who do not value education.
Another set of ads casts Beers as "in bed with the sex industry."
It says, "Bob Beers Ran on Family Values and then took $10,000 in cash from the maker of 'Deep Throat.'"
That's based on a contribution to Beers' gubernatorial campaign from Raymond Pistol, owner of Las Vegas' Showgirl Video and an X-rated production company.
Pistol wasn't involved in making "Deep Throat," but he currently owns the rights to the 1972 porn classic.
Beers says he does not know Pistol and accepted the money as he would any other legal contribution.
Pistol has contributed to other Republican candidates, including U.S. Sen. John Ensign and Reps. Dean Heller and Jon Porter, according to records.
What about the claim that Beers "ran on family values"?
Beers' career has mostly been based on his anti-tax philosophy, not his reverence for marriage.
Brock couldn't cite any evidence that Beers has used family values in his campaigns; he acknowledged that claim was based on Republicans' alignment with family values generally.
"There's nothing misleading there," he said of the ads. "Bob Beers has to defend his record, including raising money from the porn industry.
"It's clear that Bob Beers has a political and financial relationship with a man who owns an X-rated production company. That's problematic to voters, and it's information the voters in that Senate district deserve to know."
Beers' opponent, Copening, said she had not seen the mailers and was not responsible for their contents. But she said Beers' record, especially the remarks about children, is troubling, no matter what excuses he tries to make for it.
"I can't understand how a person can even think those types of thoughts," Copening said.
"These types of people do not belong in office. It is an irresponsible comment, whatever way you want to phrase it."
As for Beers' charge that she is ducking debates — she has declined two forums in the last two weeks — Copening noted that she has already participated in one and is scheduled to square off in another next month.
Copening said she can more effectively connect with voters by meeting them individually, as she is doing by walking the district.
Beers has faced tough races before, including attacks based on the casino worker comments.
Heck is seeking re-election for the first time, but he's not in his first tough race either.
Four years ago, he defeated incumbent state Sen. Ann O'Connell in a Republican primary in which he depicted O'Connell as soft on tax increases.
Now Heck is the one decrying misleading charges.
One flier says, "Dr. Joe Heck Took Money from Insurance Lobbyists and Voted 'No' to Cervical Cancer Screenings." Another accuses him of "Voting to Shield Doctors From Their Mistakes."
A new round of mail casts him as in the pocket of "Big Oil."
Embarrassingly for the Democrats, it says Heck "is Against Price Gouging at the Pump," when what it means is that he opposed anti-price gouging legislation.
Heck did vote against a bill that would have required insurance companies to cover a vaccine that helps prevent cervical cancer, saying it would have driven up the cost of health insurance and he wasn't convinced of its efficacy.
And he did note, in debate on the bill, that women's behavior can put them at risk, since the vaccine protects against a common sexually transmitted virus.
Hence another mailer's claim that Heck "blames cancer on the victim." However, cervical cancer screenings weren't part of the discussion.
The claim about shielding doctors comes from a bill Heck introduced, modeled on legislation in other states, that would let doctors apologize to patients for medical mistakes; the apology couldn't be used against the doctor in court, but the patient could still sue if they aren't satisfied.
"Research has shown that when there's a medical mistake, the patient wants an apology. They want to be taken care of, and they want to make sure it doesn't happen again," Heck said of his 2007 legislation, which didn't pass.
"People don't really want to sue. They sue when there's no recourse. With this approach, people are taken care of more quickly; but it doesn't shield the physician."
Heck also said he has sometimes voted against insurance companies in Carson City, such as when he supported allowing people to get prescription drugs from Canada.
"If there's one thing I can agree with (Democratic presidential nominee) Barack Obama on, it's that if you don't have a record of your own to run on you've got to convince people to run away from your opponent," Heck said.
"That's what they're trying to do. My opponent has no record; so instead of putting her out there, they're trying to get people to run away from me."
Breeden sounded flustered when asked about the ad campaign, saying, "I did not have anything to do with those. My fliers are positive. That's who I am. They are tough, and they didn't come from me."
As for whether she agrees with the charges, Breeden said of Heck, "He knows how he voted. They reflect his voting record."
University of Nevada, Las Vegas political scientist David Damore said the onslaught of ads, especially at a relatively early point in the election cycle, shows how badly Democrats want to win the state Senate.
Damore said the races clearly are shaping up to be more about the partisan makeup of the Legislature than which individual is chosen to represent a particular district.
"Those Democratic candidates aren't getting any traction, so they're using negative advertising to fire people up," Damore said. "It's a classic strategy."
The ads are nasty, he said, but they don't belong in the most scurrilous class of attacks, those that go after a candidate's family, personal life or race, often anonymously.
"They may be overblown, but a lot of it is interpretation," Damore said. "There's some basic fact, a vote one way or another, and how you interpret it is the art of the negative ad."
Contact reporter Molly Ball at mball @reviewjournal.com or 702-387-2919.