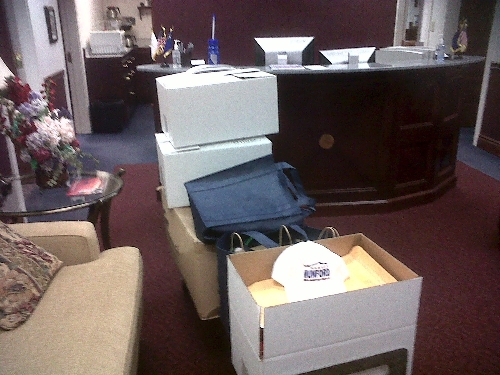 Two days after the Nevada Legislature finished work early Tuesday, Assemblywoman Marilyn Kirkpatrick, D-North Las Vegas, had to be back on the job.
"I don't get any vacation for a year and a half," said Kirkpatrick, who works for a food services company that supplies Southern Nevada's voracious hotel-casinos and restaurants.
Assemblywoman Irene Bustamante Adams, D-Las Vegas, had the opposite problem — no job to return to. Instead, the former MGM Resorts International executive who brought minority-owned firms to CityCenter said she was planning to start her own business. The freshman lawmaker said she quit her job after she won the Democratic primary a year ago. The legislative session began Feb. 7.
"My husband has been Mr. Mom," Bustamante Adams said, noting the Army veteran of Afghanistan has been taking care of their two daughters. He just found a new job, she added, saying the couple had been relying on savings. "We're both, hopefully, going to start over."
There's no rest for the weary, as the saying goes, especially for Nevada's 63 part-time citizen legislators who mostly all have day jobs. Many take a leave of absence during the 120-day session held every two years. Some have their own businesses. A few are ranchers or farmers. Many are retired.
On Thursday, Assembly Minority Leader Pete Goicoechea, R-Eureka, was already riding around his Elko ranch, worrying about how the cool spring stunted the growth of hay he needs to feed his cattle.
Unlike most of her colleagues, Assembly Ways and Means Chairwoman Debbie Smith, D-Sparks, hung around Carson City for a few days last week to wrap up business. She wandered the halls while most of the Legislative Building was emptying out as lawmakers packed up and hit the road.
"I haven't been home in three weeks," said Smith, who had been working such long hours that she didn't want to make the daily commute of more than 30 miles between Sparks and Carson City.
Smith and Kirkpatrick shared an apartment during the 120-day session.
During the final 72-hour push to meet a 1 a.m. Tuesday deadline to adjourn, Kirkpatrick and Smith said they could barely find time to eat, or recall what they'd had to sustain themselves.
"On the last day, my staff was handing me plates of cottage cheese on the floor," Smith said.
The jar of M&Ms on Smith's desk kept running low, with people grabbing handfuls as they stopped to chat or passed by. Smith went through 56 pounds of the chocolate candies during the session.
"The last couple of days you're in the zone," Smith said.
It was a little-to-no sleeping zone.
The last two days, Assembly and state Senate floor sessions lasted into the early morning. And negotiations and conference committees on the most controversial bills went until 3 a.m. or so.
When lawmakers completed work Tuesday morning, they didn't stop to rest.
It was party time at the Bella Fiore wine bar a short walk from the Legislative Building.
Kirkpatrick said she stayed until 3:30 a.m. Smith said she didn't get to sleep until 5 a.m.
Bartender Lisa Hass said she finally closed the place at 6 a.m.
"Pretty much everybody from the session came in," Hass said, putting the crowd at several hundred. "It was an older crowd at first. Some of the last people here were from the Assembly."
Assembly Speaker John Oceguera, D-Las Vegas, and state Senate Majority Leader Steven Horsford, D-Las Vegas, celebrated with Dom Perignon champagne, including $400 bottles of vintage 1995-96, according to the servers. They passed around an empty bottle for lawmakers to sign.
The late night made it tough waking up the next day. Kirkpatrick woke around 7:30 or 8 a.m. and was late picking up her husband from the Reno airport. The couple planned to drive back to Las Vegas together, all 325 miles or so, a long road at the end of a long legislative session.
"We do it every time," Kirkpatrick said. "Then it's back to work Thursday."
Contact Laura Myers at lmyers
@reviewjournal.com or 702-387-2919.
Political Eye blog