Supreme Court ruling expected soon on Obama immigration plan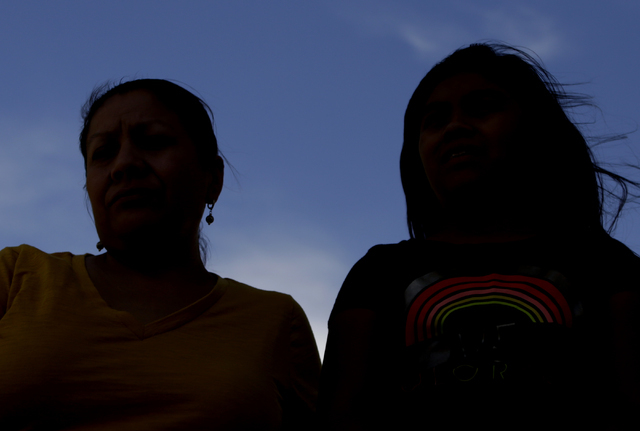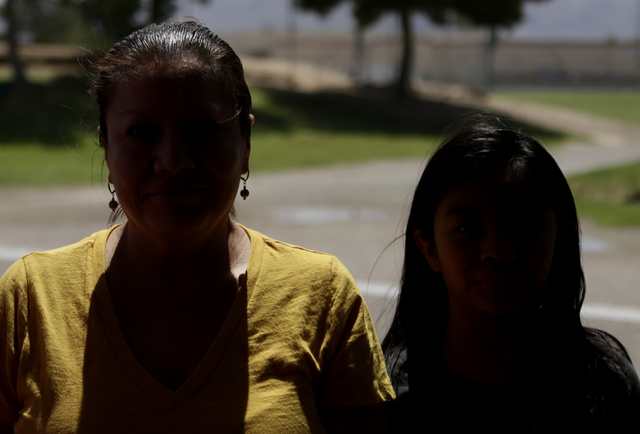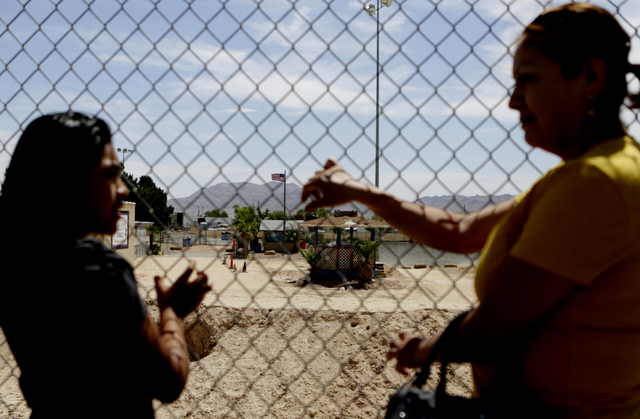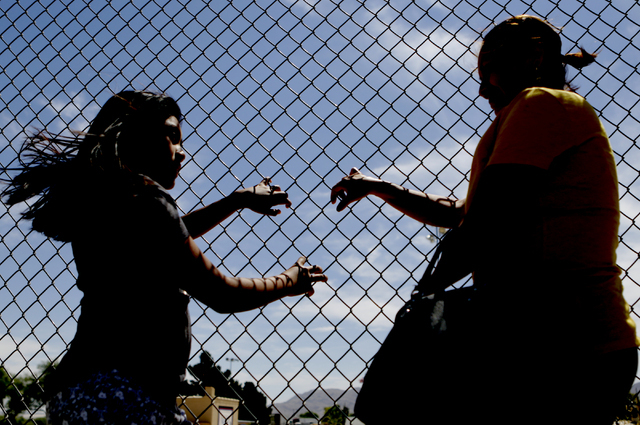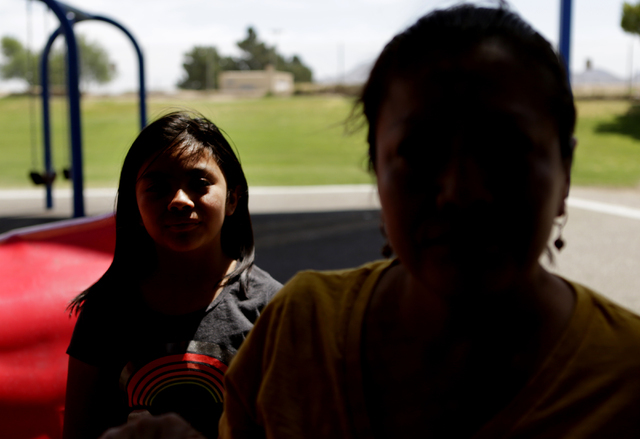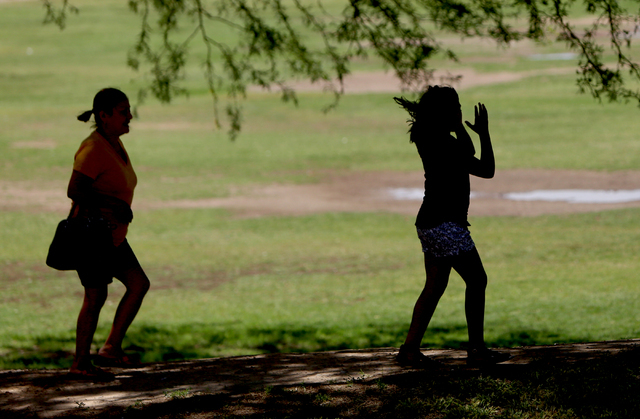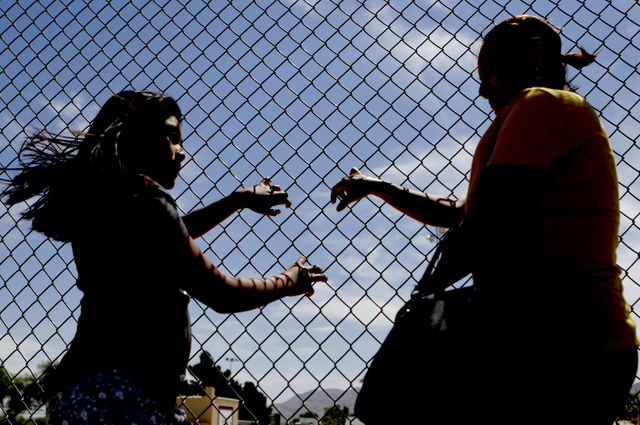 The U.S. Supreme Court could soon rule in a case involving the legality of President Barack Obama's 2014 immigration plan to protect millions of undocumented immigrants from deportation.
The decision could affect thousands of people in Nevada, where 8 percent of the population is undocumented —the highest percentage in the country — according to Pew Research Center.
Francisca Sanchez, 41, knows firsthand how the program could benefit her family. At a park near her home, with her daughter in tow, Sanchez described the day a few years ago when her husband left for work, but didn't come home for nearly a month after U.S. Immigration and Customs Enforcement detained him.
"I was suffering because I didn't know what to do," Sanchez said in Spanish.
Sanchez, who works cleaning houses in Las Vegas, said she and her husband Milton Carlos Ortiz, 40, a painter, talk regularly about the program and hope it moves forward.
Sanchez said her husband once told her, "If we get this, we will be free."
At age 18, Sanchez left her hometown in Guatemala where she worked in agriculture, making "very little money." Sanchez said she traveled for two months to join her brother in Los Angeles. She worked there for several years as a babysitter before moving to Las Vegas.
Sanchez and her husband have an 11-year-old daughter, Carla, who is a U.S. citizen and could qualify for the program. Most of all, Sanchez said she fears being separated from her daughter. "This is where her future is," she said.
Sanchez, said the program would help her apply for other jobs.
"It would remove that fear of being deported," Sanchez said, as her daughter gave her a hug.
On Nov. 20, 2014, Obama issued an executive order to temporarily defer deportation and give work authorization to some undocumented immigrant parents of U.S. citizens and legal permanent residents. He issued another order to expand an existing program that covers approximately 1 million undocumented youth.
Overall, 5 million of the nation's estimated 11.3 million undocumented immigrants would qualify for the programs.
In response, Texas and 25 other states, including Nevada, filed a lawsuit challenging the 2014 actions, arguing that the president exceeded his authority. In February 2015, a federal Texas judge issued a preliminary injunction, blocking the actions.
The Supreme Court heard oral arguments from both sides in April, but were without a ninth justice. Republican leaders have refused to nominate Obama's nominee to succeed late Justice Antonin Scalia until after a new president is sworn in.
If the short-staffed Supreme Court ties 4-4, a lower-court ruling that upheld the injunction would stand, and the 2014 program wouldn't advance.
The Migration Policy Institute, a nonpartisan think tank, estimates approximately 48,000 people in Nevada would qualify for the Deferred Action for Parents of Americans and Legal Permanent Residents program. Deferred Action for Childhood Arrivals, created under executive order by Obama in 2012, has had 13,485 initial Nevada applicants as of March 31, 2016.
Maria Mejia, 43, could also benefit from the program. Mejia came from Guanajuato, Mexico, and has two U.S. citizen children. A third child could benefit from Obama's earlier program.
Mejia added that she was "very nervous" and couldn't sleep on some nights, awaiting the decision.
Dan Stein, president of the Federation for American Immigration Reform, a group that favors less overall immigration, said the president's actions were overreaching and could set a troubling precedent if the Supreme Court upheld them.
"By what principle would you limit the power, based on what he has asserted?" said Stein, referring to Obama's program. "What he's doing is extraordinarily dangerous."
Stein blamed the executive orders for the uptick in unaccompanied minors and families coming to the border. A recent Pew Research Center study said there has been a rise, though the numbers haven't yet reached those seen in 2014, when the crisis overwhelmed border enforcement.
Ali Noorani, executive director of the National Immigration Forum, a national immigrant advocacy group, said the programs could lead to decreases in crime, stabilize the workforce and keep families together.
"Valuable law enforcement resources will be prioritized on people who are here to do us harm," Noorani said.
Muzaffar Chishti, director of the Migration Policy Institute's office at the New York University School of Law, said this kind of relief had been offered in the past but that Obama's plan had no direct precedent.
"What makes it different is that it has happened at the same time when Congress has been debating the issue of legalizing this subset of the population," Chishti said.
Even if the program is allowed to go through, the general election outcome could cast a shadow over it.
"Many of the potential applicants are concerned that if they do it," he said, "the next president might take it away."
In spite of that possibility, Sanchez said she would still apply if given the chance.
"It's very difficult to live this way (in fear)," Sanchez said.
Contact Alexander S. Corey at acorey@reviewjournal.com or 702-383-0270. Find him on Twitter: @acoreynews