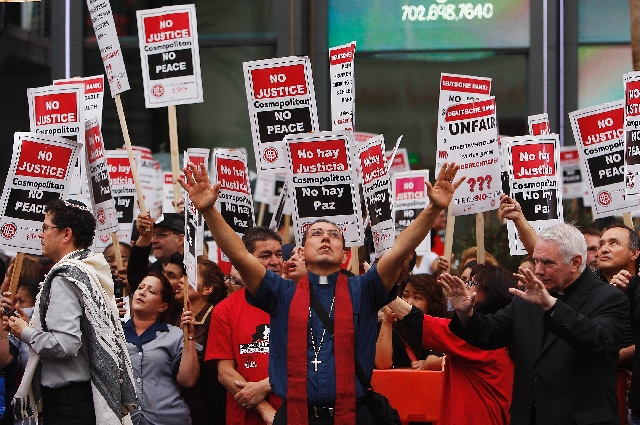 When Nevada Assemblyman Joe Hogan introduced a bill last week to legalize and tax marijuana for recreational use, he passed up a golden opportunity to score some cheap style points with the cannabis community.
Had he timed things just right, his measure could have been Assembly Bill 420 instead of the less aptly named AB402.
But in defense of the Las Vegas Democrat, Hogan was up against a deadline for individual lawmakers to introduce their bills for the 2013 session.
And Hogan insists he doesn't use marijuana, so maybe he doesn't know that 420 is a common slang term for the drug.
HENRY BREAN
Speaking of marijuana, Coachella is a three-day indie music festival held each year in Indio, Calif.
It's a great place to hear some amazing bands, soak up a lot of sun, and meet throngs of smelly, scantily clad music fans like yourself.
But it's also a place to learn.
This year's event, to be held over two weekends in mid-April, will feature a "water bar" called The Oasis, where thirsty festivalgoers can sample "our options for drinkable water in the future."
Those options include Colorado River water, bottled water, rainwater, desalted Pacific Ocean water and — we swear we're not making this up — purified wastewater from the Los Angeles sewer system.
Please drink responsibly.
HENRY BREAN
As you no doubt already know, today marks the beginning of Termite Awareness Week.
It seems to arrive earlier every year, doesn't it?
We here at Week in Review had almost forgotten about it, but then we received a helpful reminder in the form of a news release from South Carolina-based Terminix Service Inc.
But here's the rub: As it turns out, Terminix is a company specializing in the extermination of pests, including termites!
It appears another one of our beloved holidays has been lost to crass consumerism.
HENRY BREAN