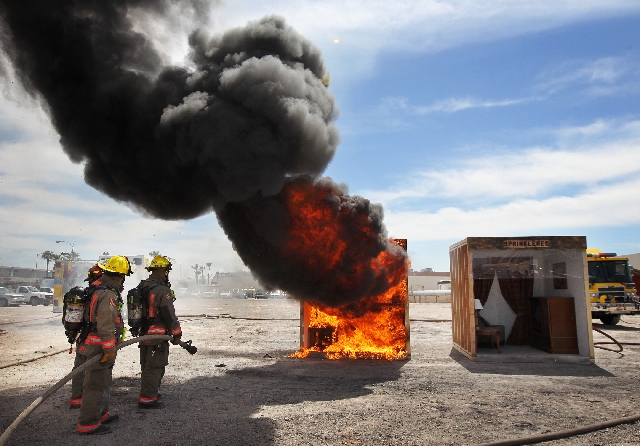 Ousted Nevada lawmaker Steven Brooks was arraigned Tuesday in San Bernardino County Superior Court following a high-speed chase on Interstate 15 in California.
Buck, the Barstow, Calif., police dog who bit Brooks during his arrest, wasn't available for photos or interviews.
Buck was on paid leave licking his wounds at home after an altercation with Brooks in which it was alleged that the Nevadan hit the dog on the head with a socket wrench. Buck was treated and released by a veterinarian and was doing fine, a Barstow police official said.
Brooks now faces three felony charges and one misdemeanor: assault on a police animal.
KEITH ROGERS
Who says environmentalists don't have a sense of humor?
The Center for Biological Diversity marked April Fools' Day with a special edition of its e-newsletter that read more like joke newspaper The Onion.
One fake headline called for new protections for "men with copious back hair," because they will be the first to die as the global climate warms.
There was even a prank story about something the environmental group actually does that sounds like a prank: endangered species condoms.
For several years now, the center has distributed condoms in informational packages meant to bring attention to animal species threatened by human development.
According to a story in Monday's newsletter, a drunken frat boy in Alaska misunderstood the purpose of the campaign and tried to put one of the prophylactics on an actual endangered species, namely a polar bear. The effort failed because the bear turned out to be female.
HENRY BREAN
TWEET OF THE WEEK: @Buster_ESPN (baseball analyst Buster Olney after Las Vegas' Bryce Harper swatted two homers in his first two at bats of the season) Haven't gotten any of those 'Bryce Harper is overrated' tweets today.