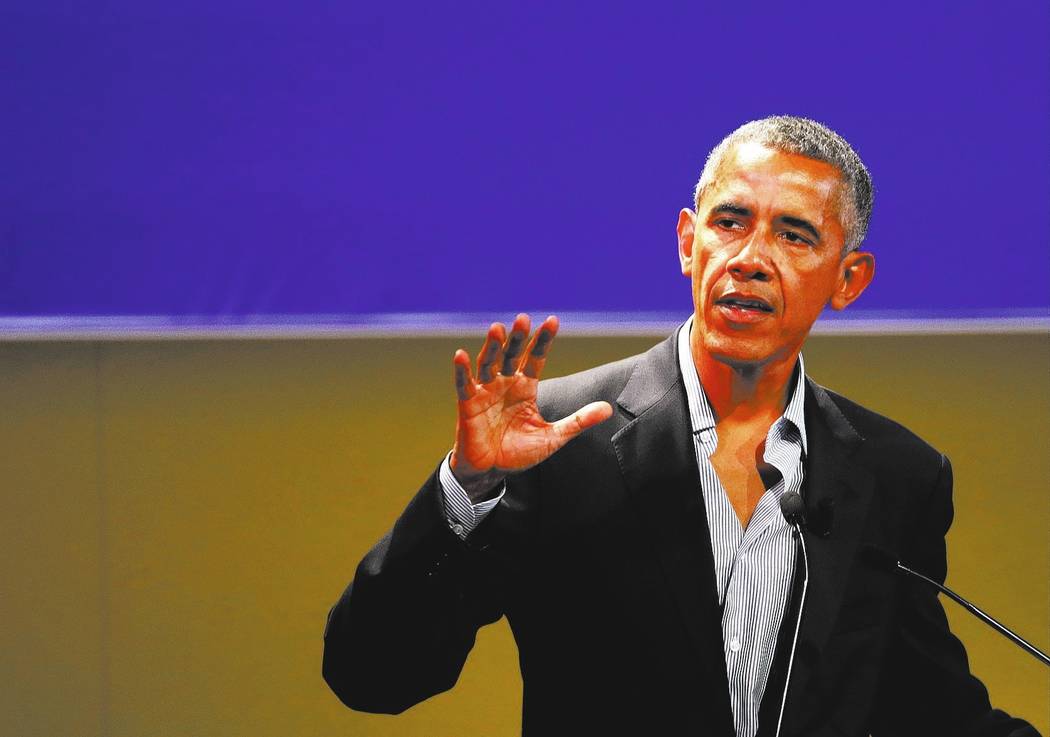 The Obama administration set records with a flurry of last minute regulations imposed as a parting gift to the administrative state. Less publicized was a $500 million January contribution on behalf of U.S. taxpayers that Barack Obama funneled down a U.N. rathole in the name of fighting climate change.
Progressives hailed the move, with Mother Jones magazine smugly headlining an article on the subject, "Obama Just Took One Final Step to Fight Global Warming: And there's nothing Donald Trump can do about it."
But while Mr. Obama, like many Democrats, is skilled at spending other people's money on his pet causes, the former president doesn't appear as committed to the climate change crusade if it requires the modification of his own behavior.
On Sunday, Emily Zanotti of Heatstreet pointed out that while Donald Trump was talking Islamic terrorism on a trip to Saudi Arabia, Barack Obama was jetting to Italy to address the Institute for International Political Studies on the importance of tackling global warming.
Ms. Zanotti reported that Mr. Obama flew into Tuscany on a carbon-spewing private plane escorted by six military jets, also powered by fossil fuels. "Once on the ground," Ms. Zanotti wrote, "the Obamas slipped into a black SUV and drove to the private Tuscan villa, Borgo Finocchieto, where they'll be staying all week, escorted by a 13-vehicle motorcade."
Is this a classic case of cognitive dissonance, much like Al Gore burning through $30,000 a year in electricity bills at his 20-room mansion while preaching doomsday scenarios in an effort to remake the U.S. economy under the guise of saving the planet? Perhaps. Ms. Zanotti notes that during their time in Italy, Mr. Obama and his wife will emit "more carbon in one single week than most Americans will in 2017."
No one should begrudge Mr. Obama a comfortable life after eight years in the White House. He is still a young man with many years ahead of him. Nor should he be ashamed of his marketability or any wealth he might accrue because of it. But if he insists on lecturing Americans about inequality and climate change, his words might carry more weight if he dropped the "do as I say, not as I do" condescension.