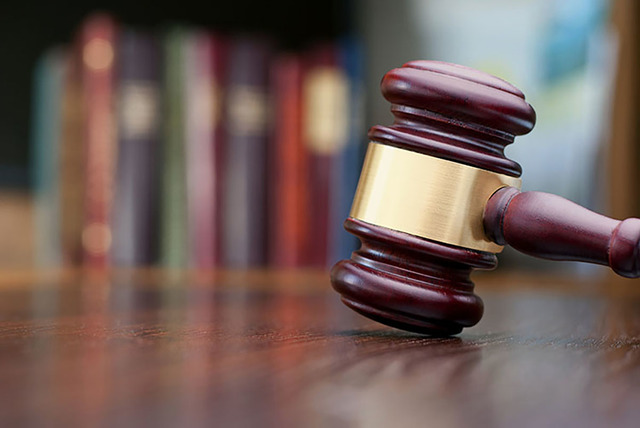 Judges reviewing initiative petitions shouldn't act like schoolmarms trying to keep their students away from subjects they think are too difficult for the children.
That's the impression Carson City District Judge James Russell gave last week when he threw out an initiative petition that would have outlawed sanctuary cities in Nevada. As the Review-Journal's Colton Lochhead reported, Judge Russell said that "the 'Prevent Sanctuary Cities' petition was 'excessively broad and general' and likely to confuse voters."
ACLU of Nevada Legal Director Amy Rose showed a similar disdain for voter intelligence. "We are happy the judge recognized the misleading nature of this initiative petition, which if allowed to move forward would have confused voters," she said.
Some ballot proposals are confusing. The Margins Tax Initiative pushed by the Nevada State Education Association in 2014 might well have been dubbed the "Accountant Full-Employment Act." It had pages of complicated, technical details defining a business entity and laying out how the initiative treated business revenue.
Despite the dense minutiae, the Nevada Supreme Court properly allowed voters to decide. After a robust and vigorous campaign season, they ultimately rejected it. It would have been inappropriate for judges to prevent the vote from happening, even though the outcome would have been the same. The Nevada Constitution clearly gives voters the final say on initiative petitions.
It's also worth nothing that statewide initiatives include language on sample ballots summarizing the details and allowing those on either side of the issue to present opposing arguments for voter consideration. The very intent is to minimize voter "confusion."
Aside from limited exceptions outlined in Nevada's founding document, "the people reserve to themselves the power to propose, by initiative petition, statutes and amendments to statutes and amendments to this Constitution, and to enact or reject them at the polls."
This makes Russell's decision even more befuddling. The anti-sanctuary city initiative is just 103 words and focused solely on preventing Nevada governments from enacting policies that would prevent government officials from enforcing immigration laws. That single subject may have broad implications, but it should be up to voters to determine if the good outweighs the bad.
Senate Minority Leader Michael Roberson, R-Henderson, who's leading the initiative, says he plans to appeal, as well he should.
When it comes to citizen initiatives, judges should err on the side of allowing the people to have the final word. Judge Russell didn't do that here, and the Nevada Supreme Court should correct his error.