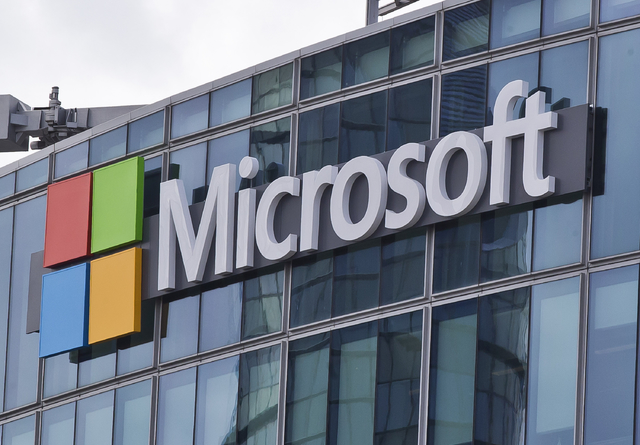 The Fourth Amendment protects "the right of the people to be secure in their persons, houses, papers, and effects, against unreasonable searches and seizures."
Yet current law perversely prohibits companies from informing customers when the federal government comes calling to cull their personal information from corporate databases.
Microsoft is now in court arguing that its customers have a constitutional right to know when the government demands their electronic data. The U.S. Justice Department disagrees and is asking a judge to dismiss the case.
According to The Associated Press, the lawsuit alleges that the Electronic Communications Privacy Act — which forces companies to fork over the private customer data and keep the transfer secret — violates the First Amendment right of businesses to communicate with customers.
"People need to get notice when the government comes knocking at the door to seize all that stuff that historically would have been stored in a file cabinet," Microsoft lawyer Stephen Rummage told U.S. District Judge James Robart, the AP reported this week.
Tech firms Apple, Twitter and Amazon, as well as the AP, Seattle Times and Washington Post were among the companies that filed court briefs in support of Microsoft.
In its filing, the AP noted, Apple said it received more than 1,000 secret warrants from the government for iCloud data during the second half of 2015. According to its most recent available numbers, Microsoft received 2,576 similar demands for data over an 18-month period prior to April 2016, with 68 percent of those having no end date.
Government lawyers maintain, among other things, that Microsoft has no standing to argue on behalf of its customers. But that simply perpetuates the offense. If the data grab is secret, how are individuals to know when they might need to seek legal protection in the courts?
Judge Robart has yet to rule whether the suit may move forward. But he did express reservations about the law, according to the wire service. "I'm disturbed by the idea that you can have an invasion of rights or privacy without ever disclosing it," he said. "Microsoft customers have a reasonable expectation of privacy in the content they have stored."
He's correct. Not only does the government have no right to gag Microsoft or any other company, federal prosecutors are playing fast and loose with the Fourth Amendment. Judge Robart should act on his concerns and reject the government's attempts to dismiss the lawsuit.