EDITORIAL: Lombardo, Youngkin take aim at occupational licensing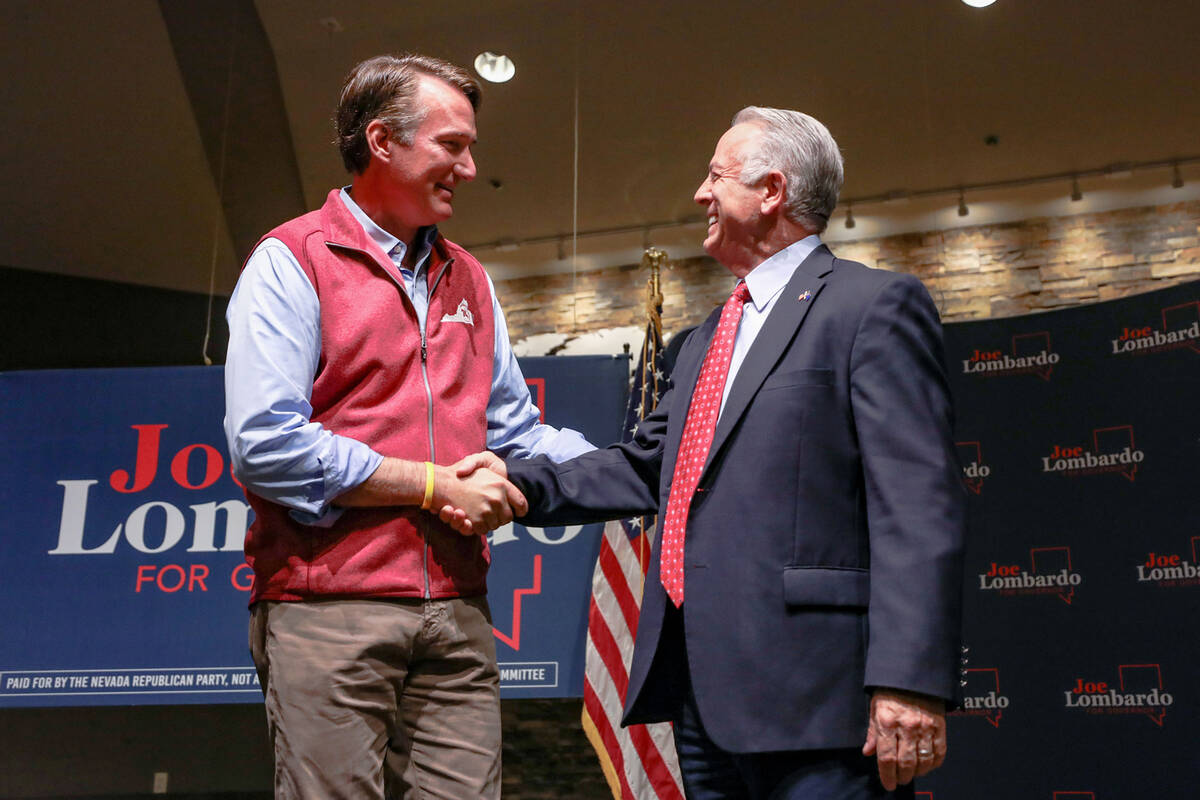 Political leaders across the country are taking aim at restrictive licensing requirements. It's about time.
Earlier this month, Virginia Gov. Glenn Youngkin signed a dramatic overhaul of his state's occupational licensing laws. The legislation paves the way for universal license recognition, allowing someone with a valid professional license in another state to receive the same license in Virginia. The applicant must have at least three years of experience and not be the subject of a pending investigation or discipline issues.
Before working in many jobs, state governments require people to obtain an occupational license — a permission slip to work. The requirements often include a certain amount of education or experience. For some careers, such as medicine or aviation, this is certainly justified. But in many occupations and professions, the requirements are little more than unnecessary hoops that keep otherwise capable individuals from working in that field. Public safety takes a back seat to artificially restricting the supply of labor. Those barriers to entry protect established practitioners.
Gov. Youngkin's reform is a commonsense step forward. Arizona implemented a similar law last year. If someone is licensed to work as an HVAC contractor or carpenter in another state, do their skills automatically deteriorate if they move to Virginia or Arizona? The quality of their work will be a much better indicator of their ability to succeed than forcing them to navigate governmental red tape.
Virginia's push for reform came after the Institute for Justice, in its 2022 License to Work analysis, ranked the state as having the third-most onerous licensing restrictions in the country. Unfortunately, Nevada ranked No. 1 in the same report. Nevada currently also has the highest unemployment rate in the country at 5.5 percent. Clearly, there's a need for change in the Silver State also.
The good news is that Gov. Joe Lombardo is working to make improvements. Shortly after being sworn in, he issued an executive order banning all state licensing boards from creating new regulations. If 26 or more states don't require a license in a profession, "licensure shall be presumed to be unnecessary" and the board shall come up with a plan for phasing itself out.
But this shouldn't prevent the Legislature from doing more. Licensing hurdles currently restrict would-be education entrepreneurs, for example. This can be an area of bipartisan agreement, too. Pennsylvania Gov. Josh Shapiro, a Democrat, issued an executive order streamlining the licensing process in his state earlier this year.
Democrats and Republicans in the Legislature should remove as many unnecessary licensing requirements as possible. The vast majority of workers shouldn't be forced to obtain a government permission slip to earn a living.