EDITORIAL: Nevada lawmakers are rolling in the green stuff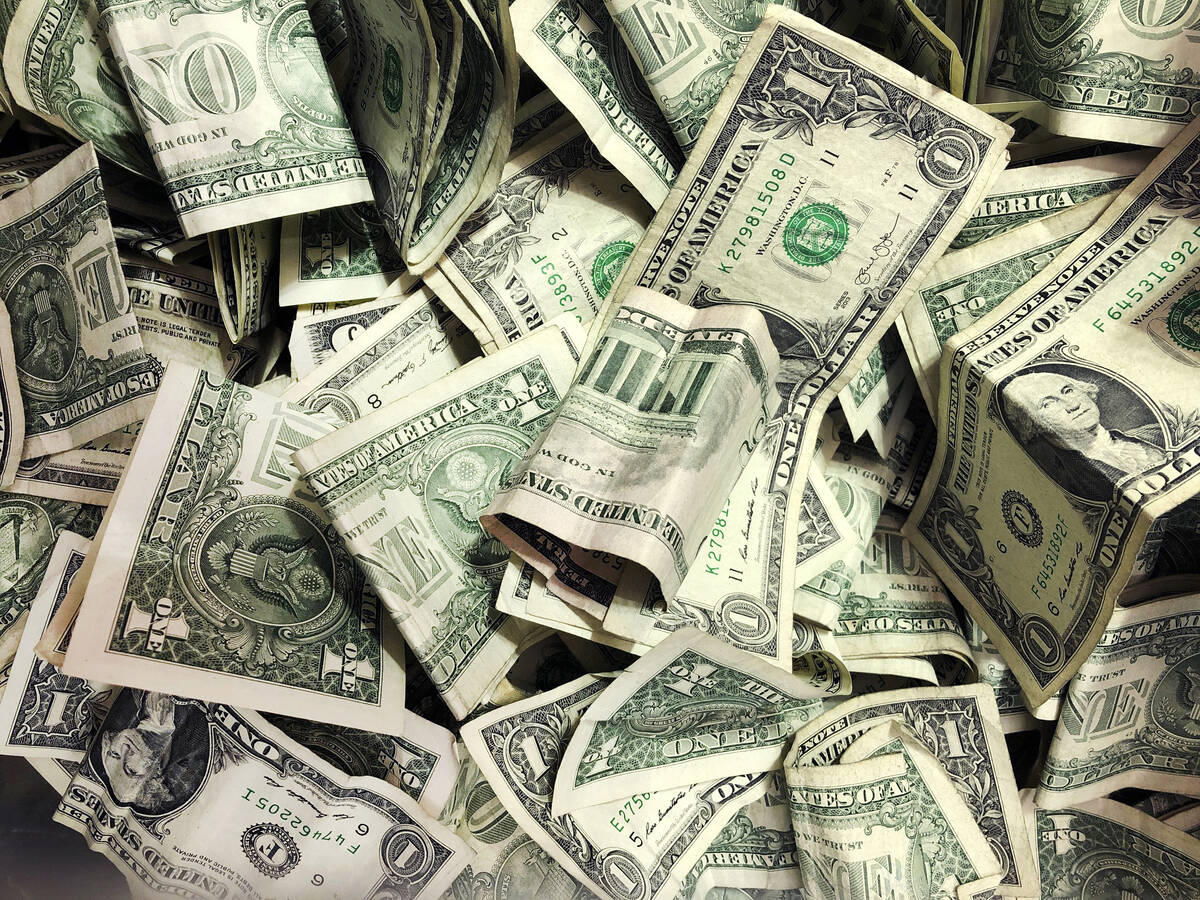 Everything is turning up green for state lawmakers. Will the ghost of Ginger Rogers soon appear in Carson City to belt out a chorus of "We're in the Money"?
On Monday, the state panel charged with making revenue projections unlocked another pot of gold for the Legislature. The Economic Forum, whose estimates are binding for budgetary purposes on both the governor and lawmakers, determined that Nevada will have $11.6 billion to spend during fiscal 2024 and 2025. That's a $250 million increase from the board's initial projection, released in December.
Healthy sales and gaming tax revenue drove the increase. The influx of federal pandemic cash remains a factor. To put this windfall into perspective, the Legislature is poised to boost spending by a whopping 25 percent this biennium.
The challenge for Gov. Joe Lombardo and Republicans is to prevent majority Democrats from padding baseline budgets with long-term costs that will make it difficult to weather downturns without tax increases. The governor's chief of staff, Ben Kieckhefer, a former lawmaker, said that his boss "remains committed to fiscal responsibility and not overspending" and that much of the new revenue will be directed toward "one-time" expenditures.
That's a laudable objective, but you can bet that Democrats have other ideas. Yet with a recession looming, caution should be the guiding principle.
If there's one certainty in Carson City, it's that no amount of money will ever be enough to address the endless stream of "needs" identified by special interests. So even as the state's tax structure generates record revenue, legislative Democrats lay the groundwork for separating Nevadans from more of their hard-earned money. For instance, Assembly Concurrent Resolution 7, presented under the guise that the state "must modernize its tax structure" — translation: create more and higher taxes — orders up a study on the wisdom of imposing a wealth tax.
This could be one of the worst ideas to come out of the 2023 session — and there's copious competition for that dubious award. A wealth tax would be an end-run around the state constitution's prohibition on income taxes, but progressives hope they can get the courts to go along in their effort to redefine "income" and create another spigot of other people's money flowing into Carson City. Never mind that such a levy would be an anvil around Nevada's business-friendly reputation, while discouraging growth, innovation and entrepreneurship.
As the Economic Forum's estimates reveal, Nevada doesn't need punitive new taxes. Listen closely and you can hear that Ginger Rogers ditty coursing through the halls of the Legislative Building, after all: "We're in the money … Come on my honey. Let's lend it, spend it, send it rolling around."