EDITORIAL: No background checks but all the liability for landlords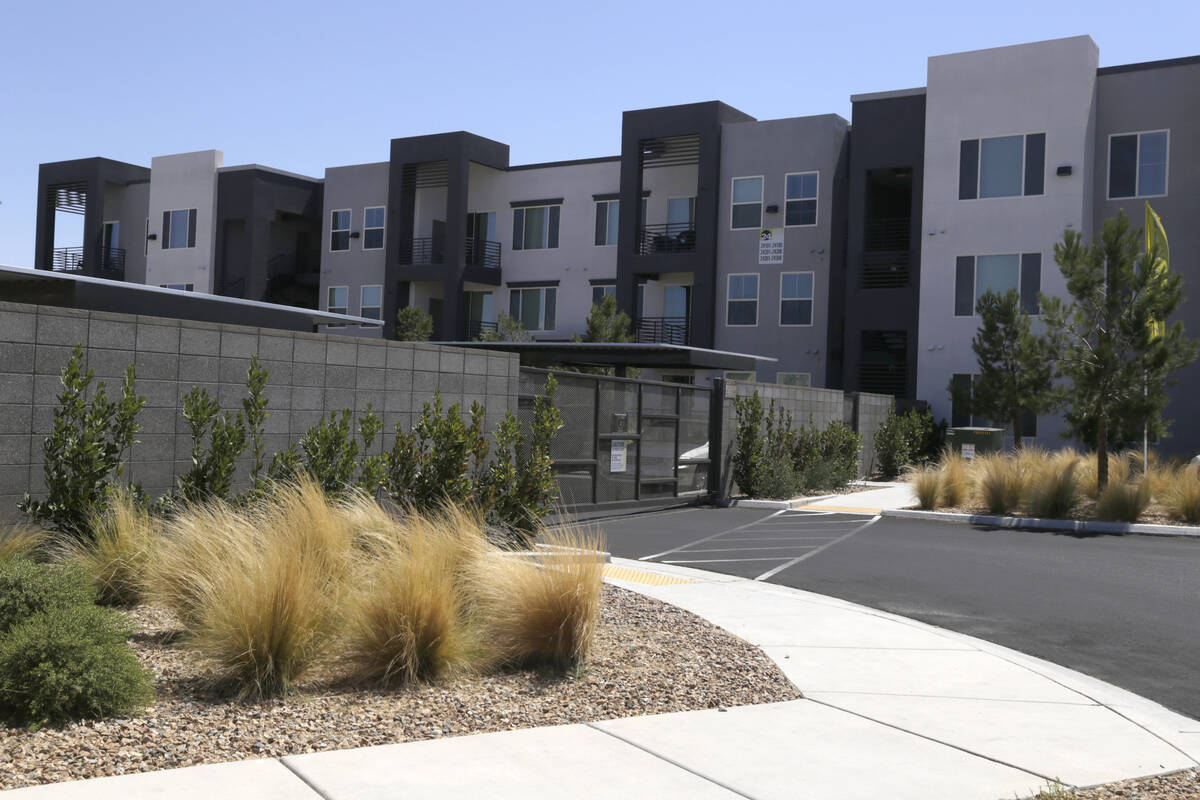 A tragic death at a Las Vegas apartment complex should be a wake-up call for those seeking to further limit landlord background checks on potential tenants.
Two years ago, 63-year-old Gwendolyn Alexander was strangled and beaten to death in her unit at the Terrasanta Condominiums on East Sahara Avenue. Police arrested her downstairs neighbor, Jason Valenci, in connection with the crime. He is scheduled to be tried for murder in October.
According to court records, Valenci had previously been sentenced to one to four years behind bars on a felony battery charge stemming from a 2009 incident.
Ms. Alexander's family has now filed a civil suit arguing that the complex's property management firm should have been aware of Valenci's criminal background and failed in its duty to provide a safe environment for residents.
Meanwhile, in Carson City, state Sen. Dina Neal, a Las Vegas Democrat, has introduced Senate Bill 143, which would "prohibit, with certain exceptions, a person seeking to rent or lease a dwelling, or renting or leasing a dwelling, from inquiring into the arrest record, conviction record or record of criminal history of an applicant or tenant."
The legislation would also prevent evictions based on an individual's criminal history and turn landlords into lawbreakers if they refuse to lease to a prospective tenant on the same basis.
What's a landlord to do? In the horrific case of Ms. Alexander, the property managers face civil penalties for renting to a convicted felon who later turned violent. Yet, Ms. Neal would outlaw background checks on prospective tenants.
Ms. Neal's legislation is no doubt well-meaning. Making it easier for those who made mistakes and served their time to become productive members of society is a worthy goal, and housing plays an obvious role in that transition. But that can be accomplished without putting a straitjacket on landlords, depriving them of a tool that can help them identify potentially dangerous applicants and opening them up to liability — as the Valenci case shows.
Nevada already has restrictions on what those seeking to lease property may ask of potential tenants. While background checks are allowed, the initial application may not inquire about criminal history. In addition, various state and federal discrimination laws could be used against landlords who exhibit a tendency to reflexively disqualify those with criminal records.
Perhaps such concerns helped make it easier for Jason Valenci to land his apartment. Ms. Neal's proposal would make the situation even worse.
Then-Gov. Steve Sisolak, a Democrat, vetoed a similar proposal in 2021. Republican Gov. Joe Lombardo should do the same if SB143 ever makes it to his desk.