EDITORIAL: Progressives have a First Amendment problem
February 20, 2023 - 9:00 pm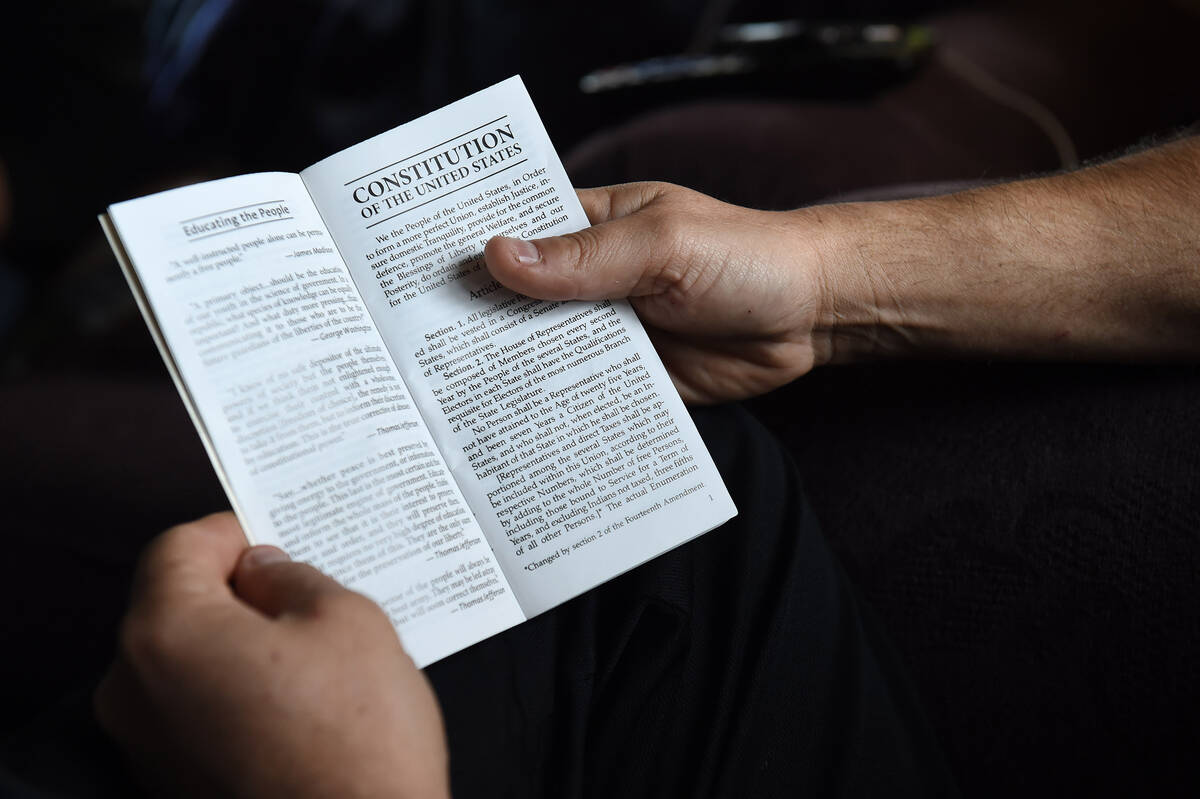 To hear progressives tell it, attacks on free speech come almost exclusively from right-wing book burners eager to control the contents of public school libraries. In particular, Florida Gov. Ron DeSantis and his assaults on woke pedagogy tickle their neck hairs.
Conservatives sometimes do go too far in these battles, although believing a particular title is inappropriate for an elementary school audience isn't the same as demanding the government ban its publication. And when it comes to the suppression of speech, Gov. DeSantis has nothing on his Democratic colleagues and other leftists.
Last week, a federal judge put on hold a New York law demanding that social media companies craft official policies to deal with "hate" speech. Gov. Kathy Hochul, a Democrat, signed the legislation last year despite objections that it infringed on First Amendment protections and was a ham-fisted effort to force websites and bloggers to more aggressively censor content.
"The First Amendment," Judge Andrew L. Carter Jr. wrote, "protects from state regulation speech that may be deemed 'hateful' and generally disfavors regulation of speech based on its content."
More than 2,800 miles away, in California, Gov. Gavin Newsom, a Democrat, signed a bill last year allowing regulators to punish doctors who engaged in misinformation. The statute empowered medical boards, under the guise of policing "unprofessional conduct," to yank the licenses of providers who pass misleading information to patients.
In January, a federal judge ruled the law violated due process rights guaranteed under the 14th Amendment. He never ruled on the obvious First Amendment concerns.
Finally, we have the case of children's author Roald Dahl, who penned "Charlie and the Chocolate Factory" and other favorites. Mr. Dahl, by many accounts a cantankerous gent, died more than 30 years ago. But the woke mob now targets him in its own version of virulent book burning.
Last week, it was revealed that the current publisher of Mr. Dahl's library, in addition to his estate, had given the go-ahead for "sensitivity trainers" to pore through his catalog in an effort to identify and revise potentially offensive content. "Close analysis" by journalists at the Daily Telegraph, CNN reported Monday, "revealed that language relating to gender, race, weight, mental health and violence had been cut or rewritten. This included removing words such as 'fat' and 'ugly,' as well as descriptions using the colors black and white."
Down in Hades, Chairman Mao must be beaming.
Principled defenders of free expression must rise up regardless of who wields the "censored" stamp. But given the hostility to free speech these days in many liberal enclaves, progressives should be particularly wary of that glass mansion from which they cast aspersions.