EDITORIAL: Sense of urgency drives Biden, House GOP to the table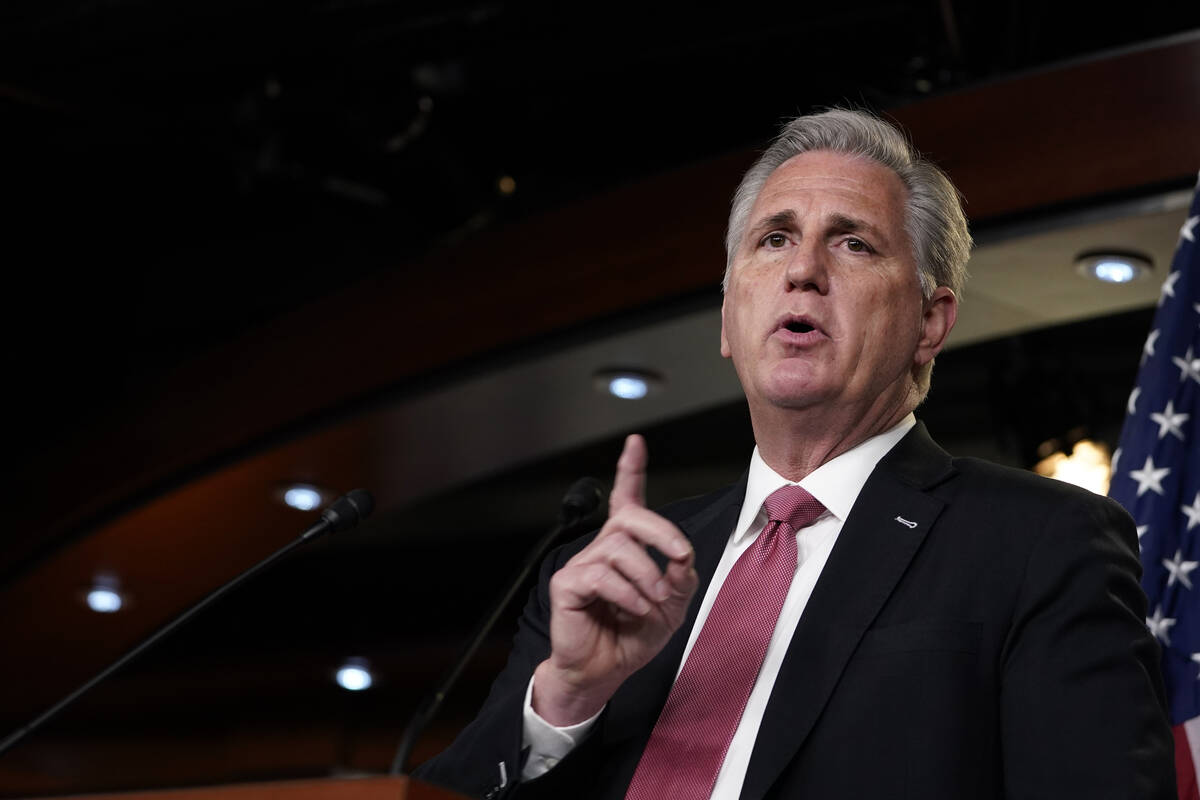 The ice may be thawing inside the Beltway as the threat of default pushes the White House and Republicans to end a political stalemate that could leave the nation drifting in uncharted waters.
That both sides are talking is welcome news.
On Tuesday, President Joe Biden and congressional leaders met at the White House to work out a compromise on a package to raise the debt ceiling. Both sides emerged from the gathering expressing optimism for a deal.
"I'm confident that we're going to continue to make progress toward avoiding default," the president said. House Speaker Kevin McCarthy said that while the two sides are still "far apart," the ongoing communication "gives us a structure to be more productive," The Wall Street Journal reported.
In response, the White House announced that President Joe Biden will return early from a trip to Japan this weekend in order to participate in future negotiations.
The stakes are indeed high. A default would potentially cripple the national economy, likely triggering a major recession, higher interest rates and market mayhem while forcing Congress to make difficult choices about which benefits — Social Security, military retirement — to pay or withhold. Lower- and middle-class Americans, stretched by inflation, would pay a steep price.
House Republicans have already passed a measure to raise the debt ceiling beyond the current $31.4 trillion. Their legislation contains future limits on federal spending and other reforms. Democrats at first demanded a "clean" bill with no strings attached, and insisted they'd be willing to address long-term budget strategies at a later time. Mr. McCarthy, however, prefers not to play Charlie Brown to Mr. Biden's Lucy. A "clean" bill will only ensure a repeat down the road.
Negotiation is the price Democrats must endure for losing the House last November.
This realization appears to be sinking in. The ramped up negotiations indicate how the president and Democrat congressional leaders, perhaps recognizing the political risks of intransigence, now embrace a more conciliatory tone. "On Tuesday, both … Sen. Chuck Schumer, the majority leader, and Rep. Hakeem Jeffries, the minority leader, told reporters at the White House that passing a bipartisan bill in both chambers was the only way forward," The New York Times reported.
The debt ceiling debate is a microcosm of economic policy gone off the rails, of Washington's penchant for elevating immediate gratification over the long-term fiscal health of the country. The responsible path is to reach a compromise that allows the nation to pay its bills while simultaneously recognizing the importance of addressing the financial pathologies that leave us teetering on the brink of insolvency.