STEVE SEBELIUS: High court should reverse judge's error
Updated January 16, 2023 - 12:53 pm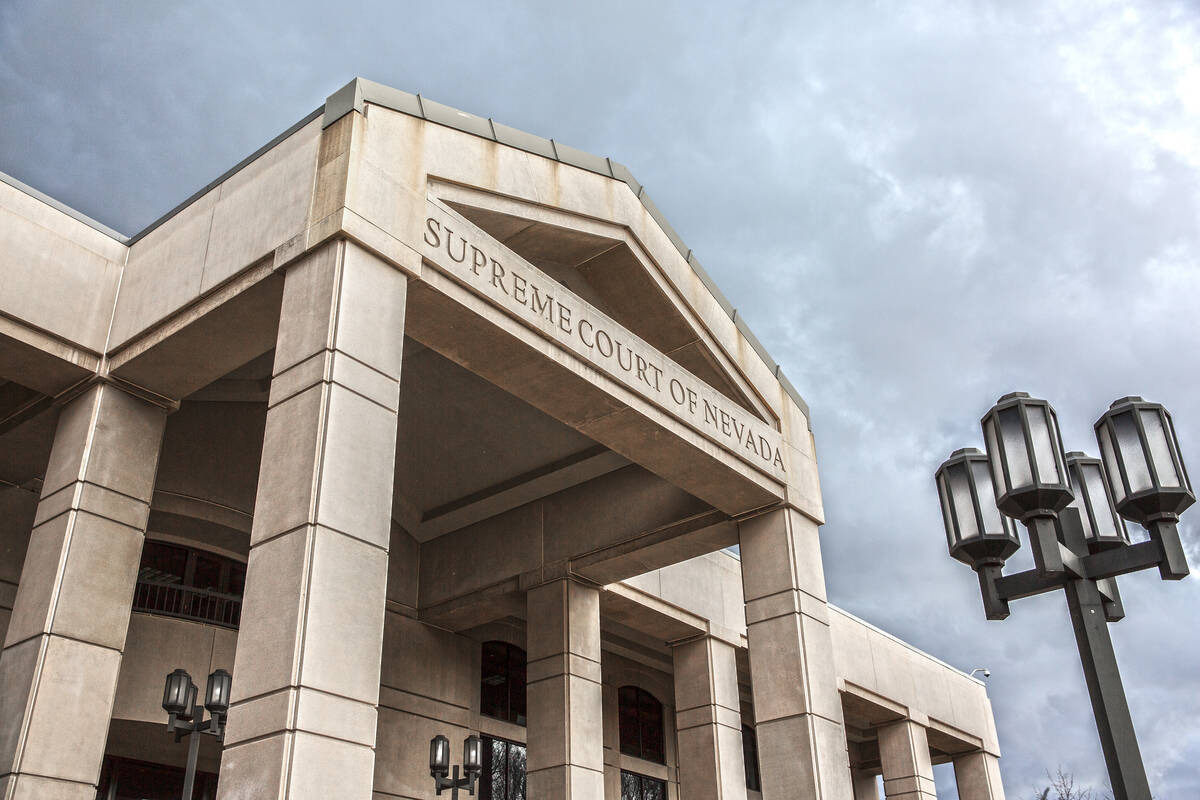 Talk about the fruit of the poisonous tree!
On Page 8 of her 28-page ruling in the most recent case regarding separation of powers in Nevada, District Court Judge Jessica Peterson observes, "While many states have specific constitutional or statutory provisions against dual public employment, Nevada is not one of those states."
Except for one thing: It is.
Article 3, Section 1(1) of the Nevada Constitution says, "The powers of the Government of the state of Nevada shall be divided into three separate departments—the Legislative,—the Executive and the Judicial; and no persons charged with the exercise of the powers properly belonging to one of these departments shall exercise any functions, appertaining to either of the others, except in the cases expressly directed or permitted in this constitution."
You can argue over the meaning of those words, but you can't argue that the provision doesn't exist, although that seems to be the favored rubric of interpreting that particular passage in Nevada.
From that initial error flows a lengthy analysis of whether the constitution actually means what it appears to say. Peterson's analysis admits some jobs are "incompatible" with legislative service: "Therefore, serving in the Legislature while simultaneously employed as a member of a county district attorney's office is incompatible based on the common law doctrine."
But she holds that other jobs — working in a county school district, working for a state college or working as a deputy public defender — are not incompatible, based on the common law.
That holding is convenient for two now-former deputy district attorneys/state senators, who quit their jobs after the lawsuit was filed in 2020 by the Nevada Policy Research Institute. It seems they may have suspected that their roles in writing the laws and then enforcing those same laws was too much, even for Nevada.
The separation of powers provision is much misunderstood; opinions from the attorney general, the Legislative Counsel Bureau and even the courts have been at odds and inconsistent.
Some think the concept of dual service is wrong because it creates conflicts of interest, which it does. We'd all like the ability to be able to vote ourselves a pay increase.
Some think the concept of dual service is wrong because it upends power dynamics, which it does. We'd all like the ability to be our boss's boss, even if only for four months.
Some think the concept of dual services is wrong because it constitutes "double-dipping," which it does. We'd all like to supplement our take-home pay, even with the paltry pay given to lawmakers.
But none of those things is why dual service is out of bounds in Nevada. It's not permitted because the framers of the state constitution didn't want the powers of government collected in the same hands. The people writing the laws, enforcing the laws and interpreting the laws should not be the same individuals.
People will object on grounds of fairness: Why should cops, teachers, firefighters, prosecutors, university professors, building inspectors and county hospital nurses be banned from serving in the Legislature, when private-sector job holders are not? Even worse, why should lawyers whose firms employ lobbyists to persuade lawmakers be able to serve when a county librarian isn't allowed to run?
The answer is simple, if unsatisfying: Because private-sector workers don't exercise the functions of a branch of government, but people in those other jobs, do. (Notwithstanding Peterson's common law conclusions, ask yourself this: Is it a function of the executive branch to educate children and university students? Is it a function to provide accused criminal defendants with constitutionally required legal representation?)
Of course it is.
Some may be at pains to suggest local government employees aren't functioning in the executive branch, but Nevada has long adhered to Dillon's Rule, named for Iowa Supreme Court Justice John Forrest Dillon, who opined that "municipal corporations owe their origin to, and derive their powers and rights wholly from, the legislature. It breathes into them the breath of life, without which they cannot exist."
That's another rule many in Nevada like to pretend doesn't exist, depending on whether they're serving in state or local government.
The Nevada Supreme Court faces a decision: Does the state constitution mean what it appears to say clearly, that government employees who exercise the functions of the executive are prohibited from exercising the powers of the legislative? They can start by acknowledging that Article 3, Section 1(1) does, indeed, exist.
Contact Steve Sebelius at SSebelius@reviewjournal.com or 702-383-0253. Follow @SteveSebelius on Twitter.