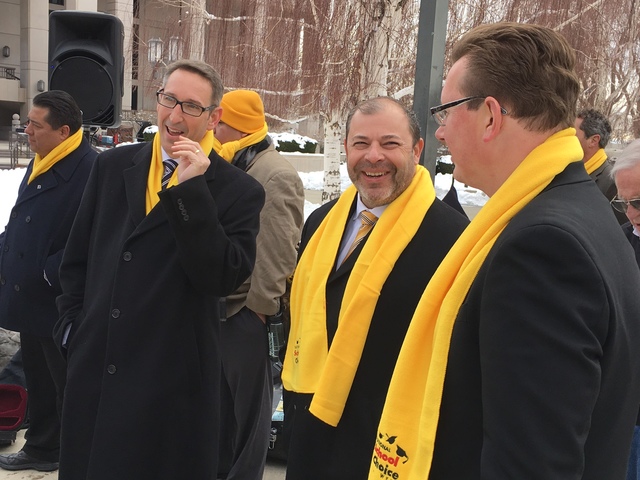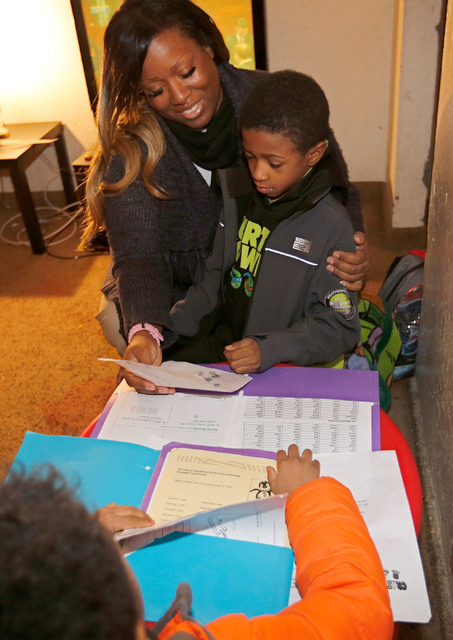 Sitting in his second-grade classroom, Daniel Maldonado had taken the first step toward becoming a story of wasted potential.
But thanks to Nevada's remaining school choice program, he can now maximize his academic abilities.
Daniel read at the fourth-grade level, but his Clark County School District teacher had 30 other children to worry about and couldn't tailor his education to his needs.
"He was losing interest and getting bored academically," said his mom, Heidi Maldonado.
Heidi knew he could do better, because he already had. Heidi and Daniel's dad divorced when Daniel was a toddler, and Heidi's mom moved in to provide support. The arrangement provided enough financial flexibility for Heidi to send Daniel to International Christian Academy for pre-K to first grade.
After Heidi's mom moved out, she couldn't afford the tuition for the 2014-15 school year. For second grade, she sent Daniel to his zoned public school.
"It was disappointing," Heidi said. "He was well beyond grade level. They had him tracing his name, which he learned to do in preschool."
Eventually, the school put Daniel in its English Language Learner program. Daniel is Hispanic but doesn't speak Spanish.
"The principal said it was probably because of his last name," said Heidi.
Heidi was desperate. She volunteered in Daniel's classroom and even went to the public library to print off worksheets. She was doing everything she could to keep her son engaged, but it wasn't enough.
Help arrived from an unexpected source: the Nevada Legislature. In 2015, the Republican-controlled Legislature passed Gov. Brian Sandoval's Opportunity Scholarship program.
Opportunity Scholarships allow businesses to donate to a scholarship-granting organization and receive a dollar-for-dollar tax credit. The organizations use the money to provide private-school scholarships to families whose income is below 300 percent of the poverty line.
For the 2016-17 school year, scholarships could total $7,763 a year, although many provided less support than that. That figure is less than Nevada's average annual per-pupil public school spending level.
"It's like being thrown a life vest when you're drowning," said Heidi. "The longer he would have stayed there, the further and further behind he would have gotten."
In 2015, Heidi applied for scholarships through the AAA Scholarship Foundation and Education Fund of Northern Nevada, receiving a total of around $7,400.
For this school year, the original program provides just over $6 million, growing at 10 percent a year. At the end of the last legislative session, lawmakers passed a one-time $20 million increase in tax credits. This increase came after Sandoval surrendered on education savings accounts, Nevada's groundbreaking, nearly universal but now unfunded school choice program.
When Daniel returned to ICA for third grade in the fall of 2015, he was behind. He went from adding and subtracting single digit numbers in public school to multiplication and division at ICA. But he embraced the challenge and caught up through hard work and the help of ICA's staff.
Some like to smear school choice programs as giveaways for the rich or as being tinged with racism, but Heidi disagrees.
"I am neither white nor rich," said Heidi. "I'm doing the best I can. Without the help I'm receiving, I'd be tied down to the school I'm zoned in."
Thanks to school choice, when Daniel begins the fifth grade Monday, he'll be going to a school where he's thriving. Lawmakers should give every Nevada child the same opportunity.
Victor Joecks' column appears in the Nevada section each Sunday, Wednesday and Friday. Listen to him discuss his columns each Monday at 9 a.m. with Kevin Wall on 790 Talk Now. Contact him at vjoecks@reviewjournal.com or 702-383-4698. Follow @victorjoecks on Twitter.