VICTOR JOECKS: Democrat bills would increase homelessness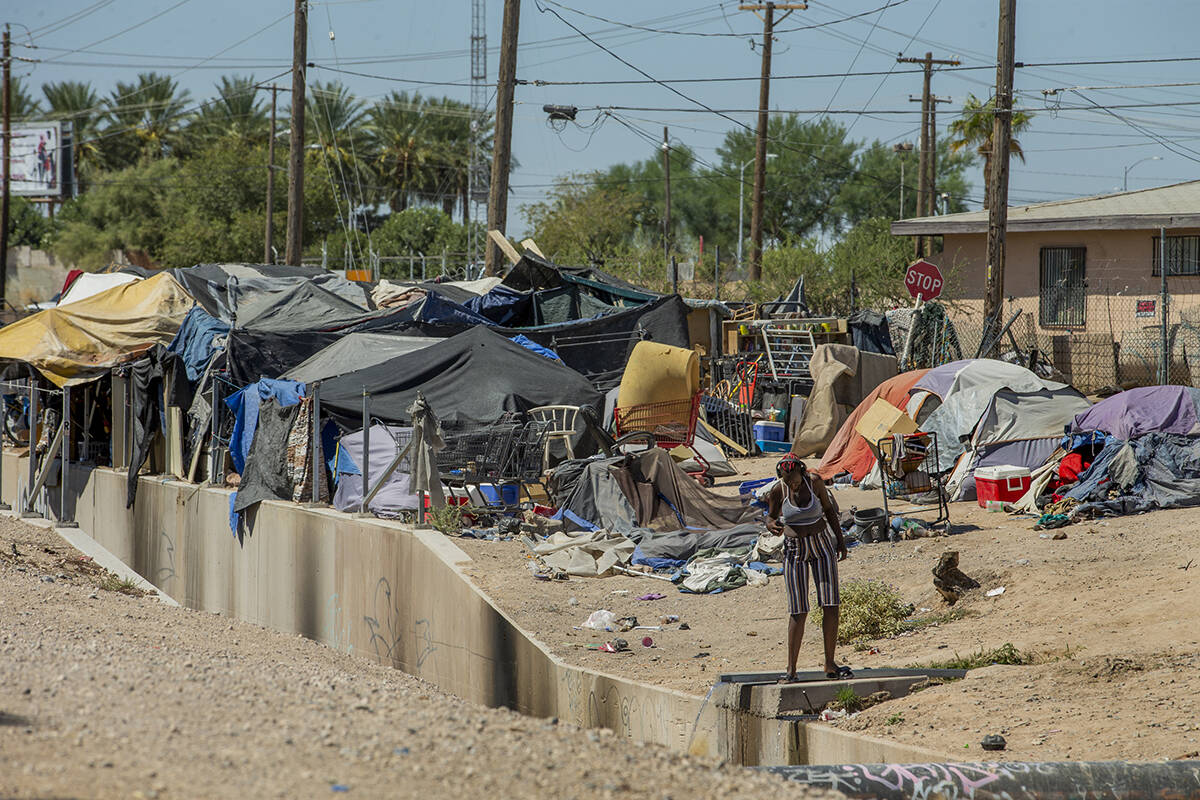 If you make homelessness more attractive, you'll get more homelessness. That's why two upcoming bills pushed by Nevada Democrats are concerning.
On Friday, the Senate Judiciary Committee is scheduled to hear Senate Bill 142, which would enact the Homeless Persons' Bill of Rights. Six Democrats are sponsoring it.
But being homeless doesn't deprive anyone of their rights. That branding is rhetorical cover for giving homeless people special privileges. Those would include the ability to "use and move freely" on and in public sidewalks, parks and government buildings. A homeless person would also be given a "reasonable expectation of privacy" of his or her possessions comparable to things kept in a personal residence.
Translated: Homeless people could set up tent cities on sidewalks outside businesses, in parks and in other places. Police couldn't touch their shopping carts even when left in public. The bill gives a homeless person the ability to sue for damages if someone violates the bill's provisions. Talk about something only a trial lawyer could love.
At least this legislation includes a carve-out that allows state and local laws prohibiting such behavior. But Senate Bill 155 doesn't. Sen. James Ohrenschall, a Democrat, is sponsoring it. It's scheduled for a Monday hearing in Senate Government Affairs. The proposal would void county and city ordinances that prohibit a "homeless person from engaging in life-sustaining activities in a public space." That includes sleeping and sheltering in a public place in a non-obstructive manner.
If passed, these bills would increase the number of homeless people in Las Vegas. If you need proof, look up and down the West Coast. As cities and states stopped cracking down on homeless people, encampments exploded. I drove the Interstate 5 corridor a couple years ago. I thought I was in a Third World country in some areas of Oregon as I drove up the freeway.
It's important to note that everyone has a right to personal property. But you don't have a right to use public spaces as your personal property. For instance, you may not walk in the middle of the freeway, even though you may stroll on the sidewalk. In the same token, you shouldn't be allowed to set up a homeless encampment on the sidewalk or in a park. Misusing a public space detracts from other people's ability to enjoy and utilize it for its intended purpose, as I saw on my drive.
These bills would also hurt homeless people, most of whom struggle with addiction or mental illness. The homeless need professional help, but people in the throes of addiction generally aren't great decision-makers. When government policies make it easier to live in squalor, many will. They need biological needs — such as hunger and shelter — to drive them to seek help. Dave Marlon, CEO of Vegas Stronger, a nonprofit working to reduce homelessness, notes that Las Vegas has empty shelter beds because people aren't willing to use them. Many homeless don't want to lose access to the substances fueling their addiction.
If you want to help the homeless, make it harder — not easier — to live that way.
Victor Joecks' column appears in the Opinion section each Sunday, Wednesday and Friday. Contact him at vjoecks@reviewjournal.com or 702-383-4698. Follow @victorjoecks on Twitter.