VICTOR JOECKS: Just 11 CCSD teachers rated 'ineffective'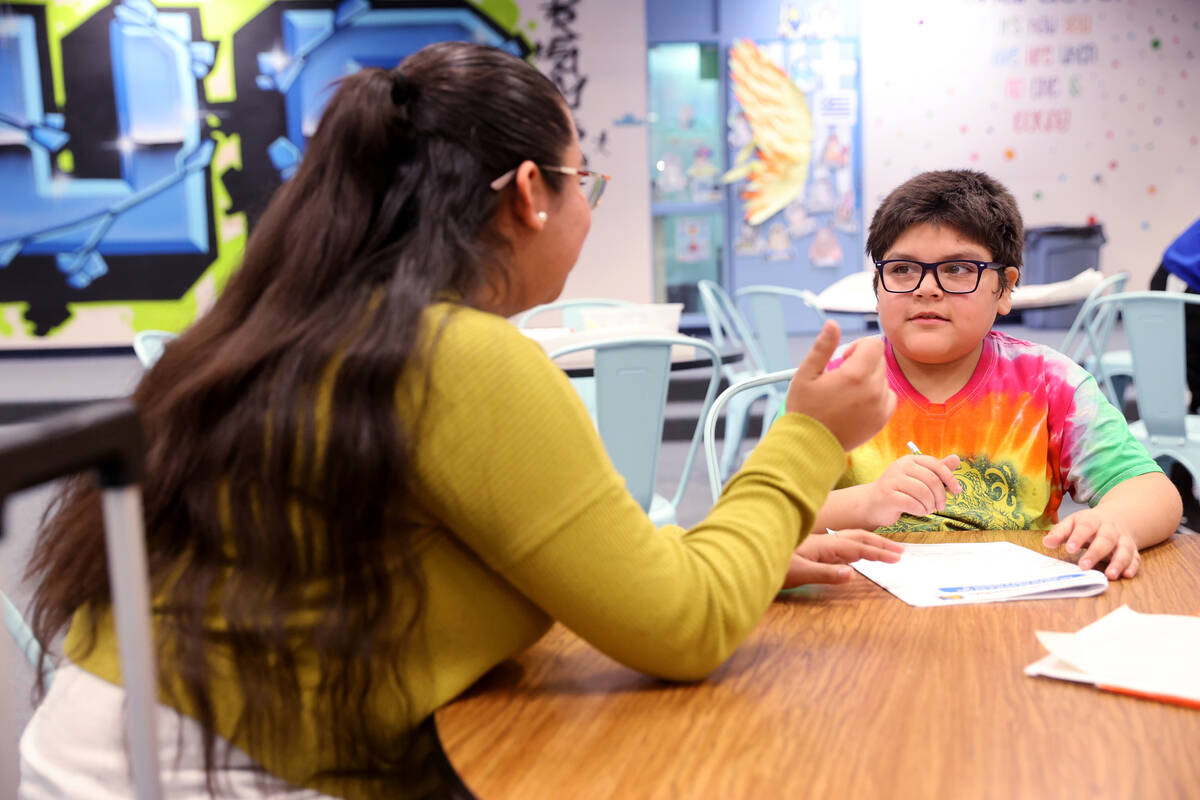 Students aren't the only ones with inflated grades in the Clark County School District. Add teachers to the list.
At last Thursday's School Board meeting, district officials presented an overview of teacher evaluations from the last school year. Among 15,296 teachers, only 11 were rated "ineffective." That's just 0.07 percent. Another 39 received a "developing" rating. The vast majority were deemed "effective," with 2,203 scoring as "highly effective."
It's impossible to square those ratings with the dismal results the district produces. For instance, last year, more than 60 percent of third graders scored below proficient in reading. A conservative estimate is that more than 150,000 students are reading below grade level. But don't worry — there are only 11 ineffective teachers in the entire district. What a joke.
Even Superintendent Jesus Jara noted these results don't "reflect our student outcomes."
This is what happens when you whitewash teacher performance reviews. Last year, student achievement accounted for 0 percent of a teacher's evaluation. That's like failing to consider how well a baseball hitter hits the ball. That's the job. Similarly, you can't know if a teacher is effective if you don't consider how much his or her students learned.
Yes, it's better to measure student growth, instead of proficiency. That avoids punishing effective teachers who teach in low-performing schools. Student growth is supposed to account for 15 percent of a teacher's evaluation. But the Legislature removed that metric from last year's evaluations because of the pandemic. This school year, it should return to 15 percent.
But even 15 percent is far too low. It should be at least 80 percent.
In the 2018-19 school year, growth in student learning accounted for 40 percent of a teacher's evaluation. But then-Gov. Steve Sisolak and legislative Democrats gutted the standards during the 2019 session by passing Senate Bill 475. Speaking in favor of that bill was a lobbyist for the district. Remember that when Jara blames the state for the evaluation system. District officials, with the union and state education bureaucrats, don't want a formula that identifies poor teachers.
The status quo is much easier for the adults. There's less pressure to mentor and coach an "effective" teacher. District administration avoids the hassle of firing consistently ineffective teachers. As for the union, it cares about its members, not students. The obvious downside — students receiving subpar instruction — doesn't hurt the adults involved.
Some readers will view this as an attack on teachers. But teachers aren't widgets. They're individuals. Improving teacher performance and leveraging the highest performers is one of the district's most vital tasks. You can't do that when everyone is in the mushy middle.
Others will bemoan the many problems facing teachers, most prominently a lack of familial support. I share those concerns. But the district can't control society. What it can do is improve teacher quality. That starts with honest evaluations.
A system that determines there are only 11 "ineffective" teachers is a stark reminder of how ineffective the district is at its most important task — educating students.
Contact Victor Joecks at vjoecks@reviewjournal.com or 702-383-4698. Follow @victorjoecks on Twitter.