VICTOR JOECKS: What Joe Lombardo needs to learn from LeBron James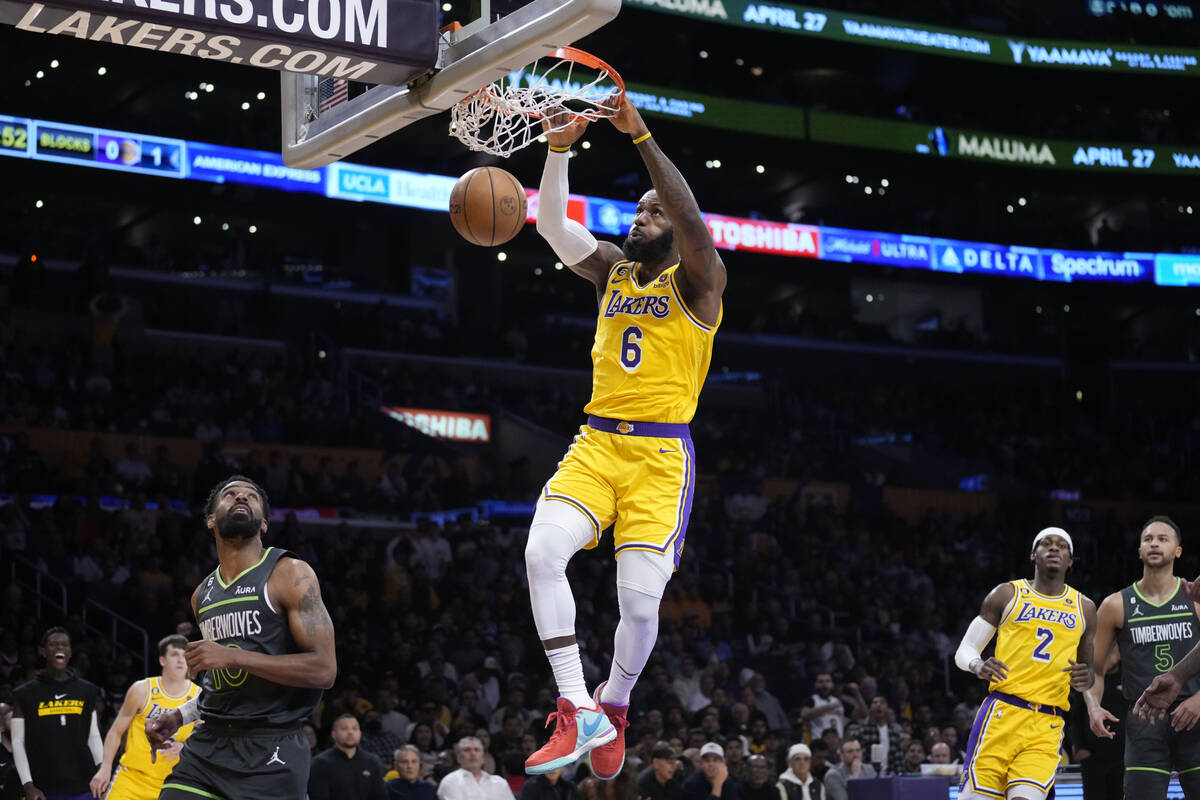 Gov. Joe Lombardo is Nevada's strongest advocate for school choice. But he must do more. This paradox will define the 2023 legislative session.
Indulge me in a far-flung analogy.
In 2016, the Cleveland Cavaliers were playing the Golden State Warriors in the NBA Finals. LeBron James, the Cavs' best player by far, had almost single-handedly brought the team back from a 3-1 series deficit. It was the deciding Game 7, and Cavs coach Tyronn Lue called a timeout shortly before halftime with his team trailing. Lue ripped into James, telling him, "Bron, you've got to be better than this." LeBron couldn't believe it. He had just had two all-time great games, and his stat line for this game was already substantial.
Then, Lue criticized James at halftime in front of the team. James left the locker room furious, venting to an assistant coach and teammate.
But James stepped up. With the score tied and less than two minutes to go, he made what is probably the defining play of his career — an improbable, superhuman chase-down block. That play helped his team win the championship.
Later, Lue admitted that his criticism was a means to an ends. He knew James wasn't playing that poorly. But he also knew the Cavs wouldn't win unless James didn't do more.
"We had the best player," Lue said. "We needed him to be his best. I know he might have been tired, but (screw) that. We had to ride him. And he had to take us home."
That brings us to Lombardo.
The governor has already done more for school choice this year than any other Republican. He's backing a modest, although far from universal, school choice plan. He's seeking to increase Opportunity Scholarship tax credits from $6.7 million a year to around $25 million annually. He also wants to grow that amount to around $250 million annually within a decade. Legislative Republicans are doing their part, but they don't have the numbers to be effective.
Lombardo has made this issue a priority, too. On Monday, he visited Mountain View Christian Academy to promote his school choice plan. The public heard powerful stories in defense of choice.
Yet, if school choice is going to expand in Nevada, Lombardo must do more.
Most Democrats are content to leave students trapped in failing schools they would decry as systemically racist in other circumstances. Their hearts of stone won't be moved by the cries of bullied and desperate children. But power politics could get them to budge.
Lombardo has proposed something Democrats want — $2 billion in new education funding. But at this point, he looks willing to give it to them without anything in return. If Lombardo wants school choice or his other reforms to pass, that has to change. Tell Democrats and the public his new funding is tied to imposing the accountability of choice. Quadruple his school choice proposal to punish them for their obstinacy. Break out the veto pen. It's a win if both sides walk away with nothing, but Democrats probably will compromise if Lombardo forces the issue.
James accepted the weight of responsibility and won a championship. What Lombardo will do remains undetermined.
Contact Victor Joecks at vjoecks@reviewjournal.com or 702-383-4698. Follow @victorjoecks on Twitter.