(BPT) – Playing host this holiday season? Skip the complicated recipes that take hours of prep time and serve your guests easy, Mediterranean-inspired foods instead. Whether you're throwing a lavish party or a casual get together, the simplest foods are often the biggest crowd pleasers.
Olives are the ideal starting point for festive party food. Here are five ways to turn these tasty, Mediterranean snacks into no-fuss party fare:
1. Antipasto
Antipasto with salami, cheese and olives
To make a colorful antipasto platter, pair seasoned, pitted olives like new Pearls California-Grown Specialties Olives in three flavors with sliced salami and other cured meats, and two or three different kinds of cheeses. Add a jar of breadsticks for height or a pretty bowl filled with your favorite crackers.
2. Bruschetta
Bruschetta with olive garnish
Blend a jar of Pearls California-Grown Specialties Garlic, Lemon & Thyme Olives in a food processor to make a quick and zesty bruschetta topping. Serve on fresh bread, crispy pita, or toasted baguette. Make an eye-catching presentation by adding half an olive as garnish.
3. Pinwheel sandwiches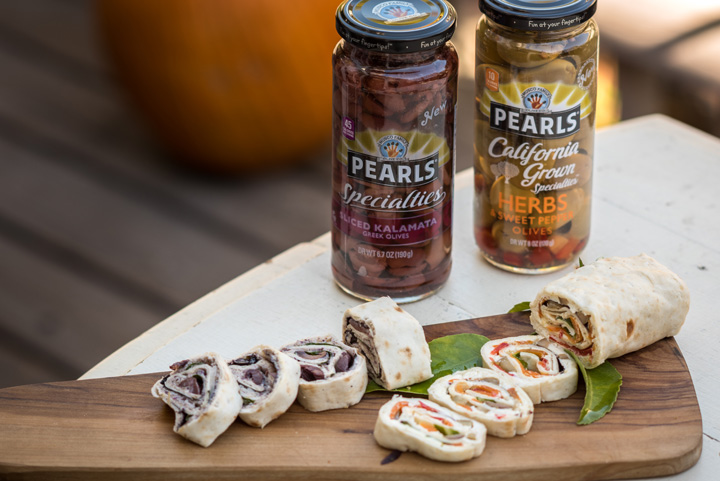 Pinwheel sandwiches with two fillings
Make fun-to-eat pinwheel sandwiches using soft, thin, flatbread lavash or tortillas. First, spread cream cheese or an herbed soft cheese on the bread. Then add Pearls Specialties Sliced Kalamatas or California Grown Specialties Herbs & Sweet Pepper Olives, baby greens, shaved onion and sliced red peppers. Roll, refrigerate until ready to serve, then slice.
4. Olive salsa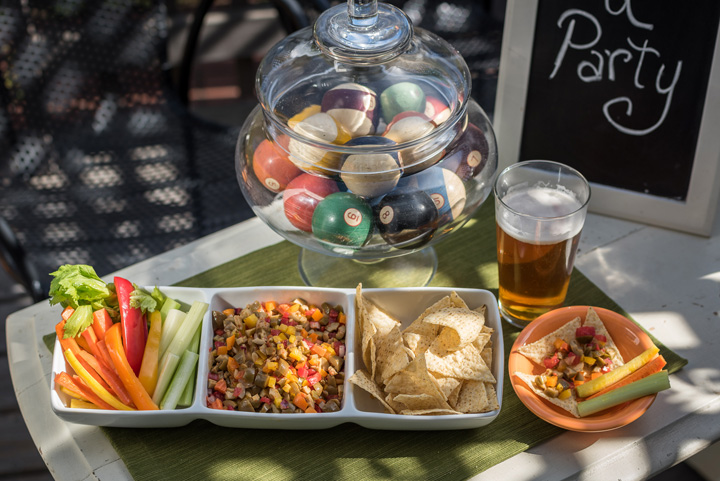 Spicy escabeche olive salsa
Make a tangy salsa by combining Pearls California-Grown Specialties Spicy Escabeche Olives with red bell peppers and onions. Chop by hand or use a food processor, depending on how chunky you like your salsa.
5. Just olives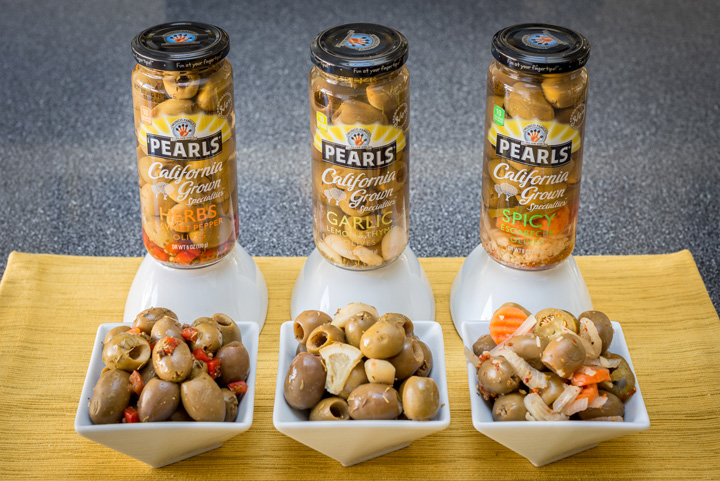 Pearls California-Grown Specialties Olives
Olives are delicious and satisfying all on their own. Pick a couple of olives with big, bold flavors, such as Spicy Escabeche, Garlic Lemon & Thyme or Herbs & Sweet Pepper and serve in a colorful serving bowl. Serving pitted olives means your guests won't have to worry about disposing the pits.
Look for Pearls California-Grown Specialties and other Pearls brand olives, including Black Pitted Olives, Kalamata Olives and Olives to Go!, at Stop & Shop, Jewel, Giant, Food Lion, Shoprite, Hannaford and Super Target. For more recipes and entertaining ideas, visit www.olives.com or browse the Pearls holiday Pinterest board.