Tate should wait for fight with Rousey and once-in-a-lifetime payday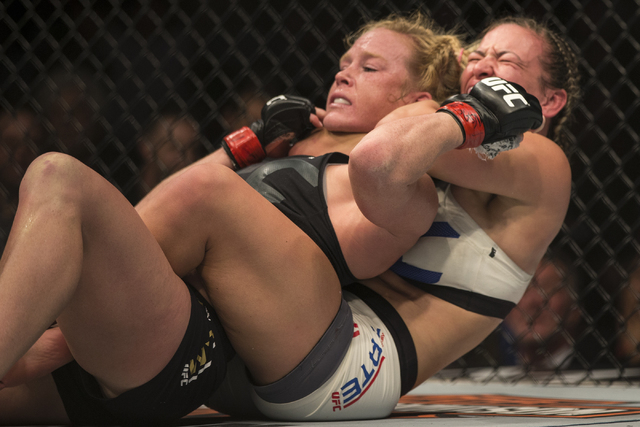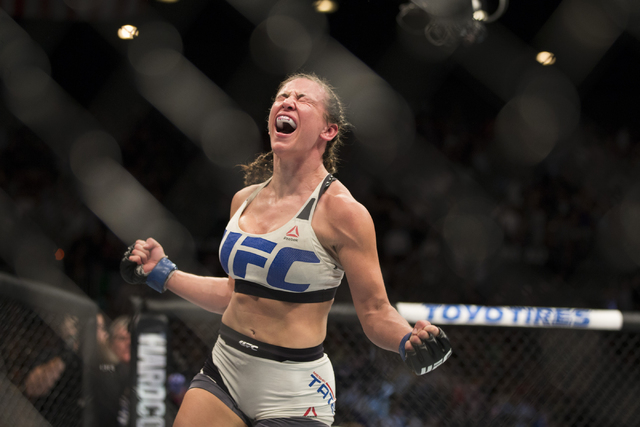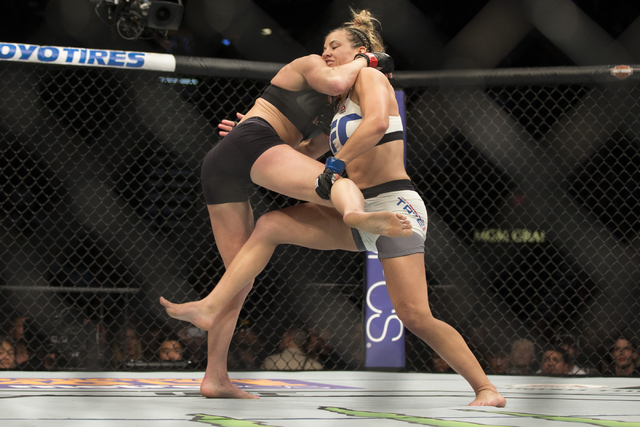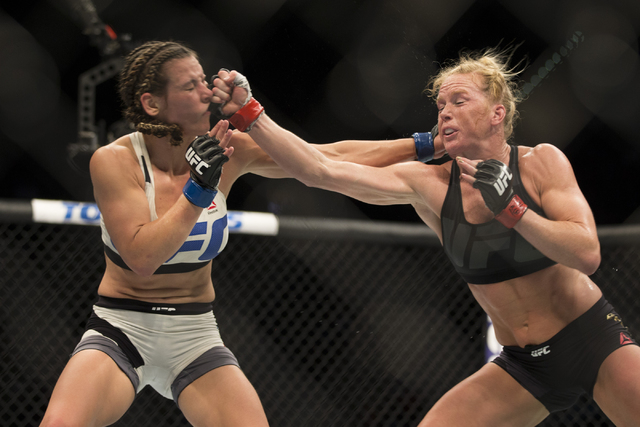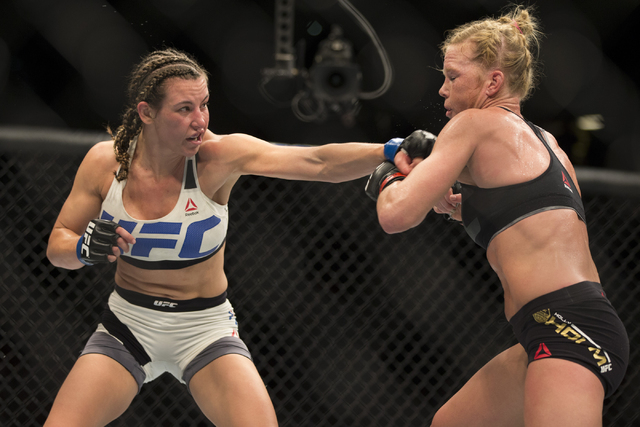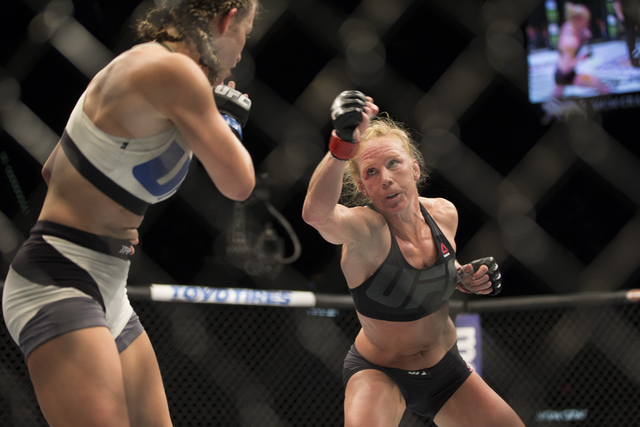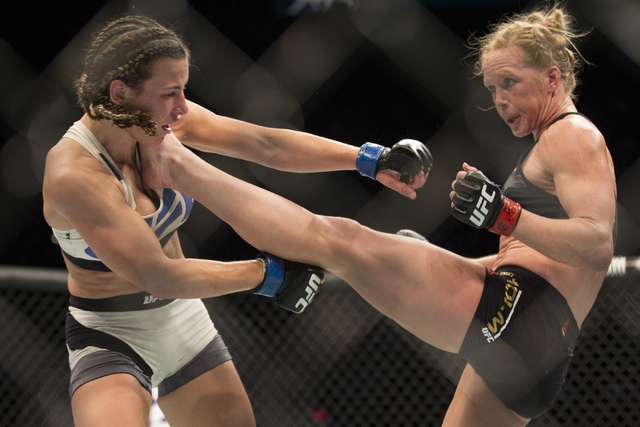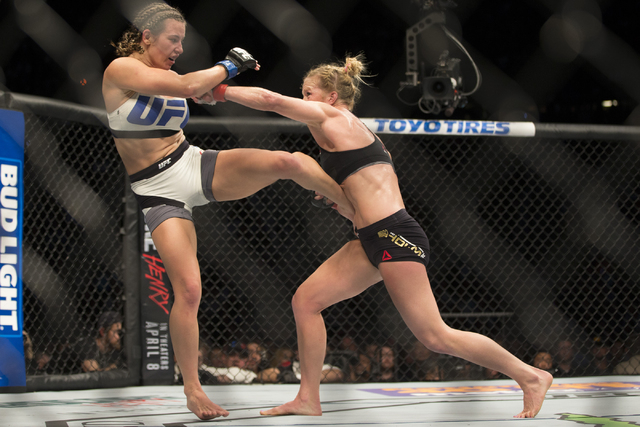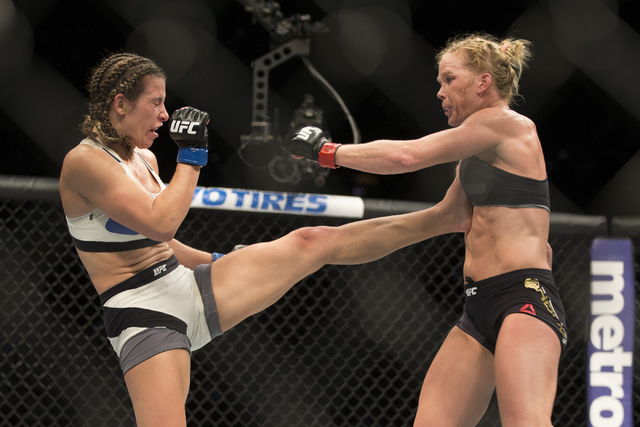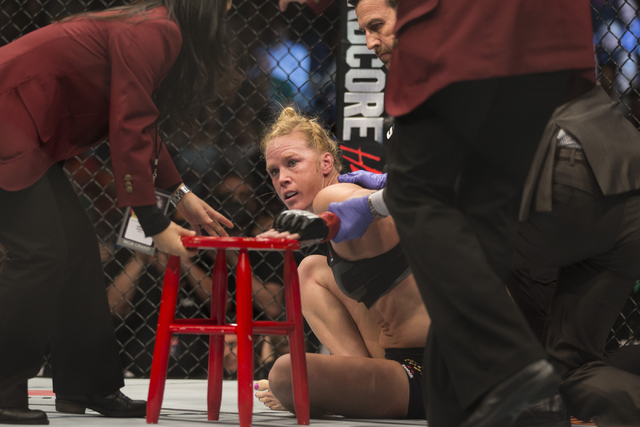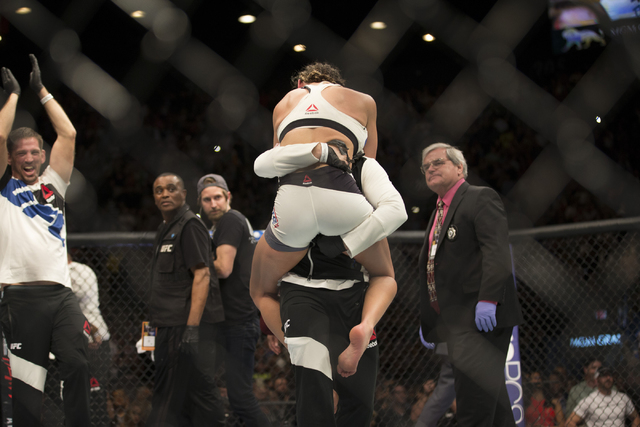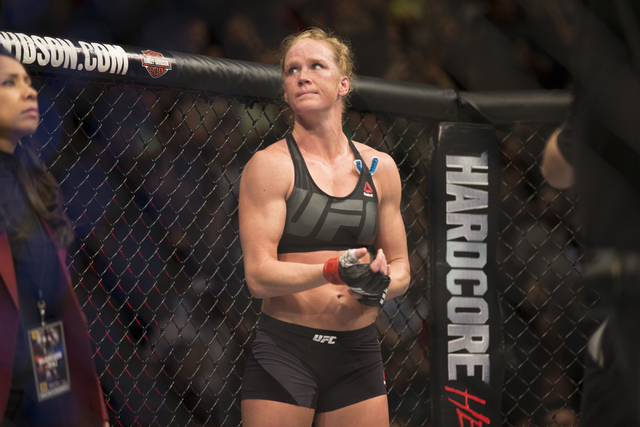 She was talking about timing, about how a fight is as much about precision and distance and understanding setups as pure talent. This was Monday, and Miesha Tate spoke with the confidence of a woman who thought her time was finally about to arrive.
"It takes everything you have," she said, "to be a complete martial artist."
She knelt in the octagon at the MGM Grand Garden and allowed tears to well in her eyes, the incredibly long and at times difficult journey having finally been rewarded with the one thing she desired most.
Tate is the new women's bantamweight champion of the Ultimate Fighting Championship because she beat the person who beat the person nobody thought could be beat, which is another way of saying Holly Holm's reign as champion lasted all of one historic evening in November and the months that followed until Saturday night.
Tate defeated Holm with a fifth-round submission via a rear-naked choke at UFC 196, taking out the woman who shocked the MMA world and all other planets by knocking out Ronda Rousey.
The lesson in Tate's victory: No matter how many takedown attempts are thwarted, you only need to be successful once to earn one the greatest victories in UFC history.
Holm had won three of the first four rounds and appeared on her way to retaining the title, but she couldn't defend what would be Tate's final rush for a takedown and found herself in a choke she never overcame.
Hand it to Holm. She never tapped out.
"She went out like a champion," Tate said. "I have so much respect for that woman. She's very dangerous, and everyone knows she's capable of taking anyone out at any moment
."
Said Holm: "It wasn't the right move to shake her off my back. It was stupid, and I should have fought it off more. When you are up against a wrestler like that, of course that threat is there for a takedown, and you have to recognize it."
It would make sense, given there is no definitive timeline for when Rousey will fight again, that the UFC would now want to rematch Tate and Holm.
Amanda Nunes is a contender who won her third straight fight Saturday with a decision against Muay Thai striker Valentina Shevchenko, but there was probably a good reason UFC president Dana White wasn't responding when Nunes continued to ask for a title shot afterward.
Amanda, it appears, will have to wait.
Tate and Holm fighting again would make sense for countless reasons, and one behind closed doors would definitely deal with the UFC absolutely wanting Holm-Rousey II to be for the title.
Suggestion to Tate: Say thanks, but no thanks.
She earned her title and has now earned the right to wait for Rousey. The two have fought twice, with Rousey winning both times.
But you can't overstate how much confidence any contender, much less a champion, might have now that Rousey has lost.
"I had considered retiring at some points, mostly out of frustration," said Tate, who is 29 and had her first professional MMA fight in 2007. "I didn't know if I had what it took anymore, that my fate was in someone else's hands and I wasn't sure (the UFC) was going to give me a shot. I'm not in this for a participation ribbon. I wanted to become UFC champion. That was on my career bucket list.
"And once Holly beat Ronda, it was like a complete 180 degrees for me, I thought, 'Here we go. I'm back in the game.' I just wanted to be the best. I didn't want to leave any doubt. That championship belt symbolizes a lot more to me than a label or a poster. It's 10 years of busting my ass in this sport. It's proof you can accomplish what you want, that dreams come true. If you get knocked down, you just get back up."
The UFC will want her to fight Holm again, but she should wait to fight Rousey and the once-in-a-lifetime payday that will come with it.
Ed Graney can be reached at egraney@reviewjournal.com or 702-383-4618. He can be a heard on "Seat and Ed" on Fox Sports 1340 from 2 p.m. to 4 p.m. Monday through Friday. On Twitter: @edgraney