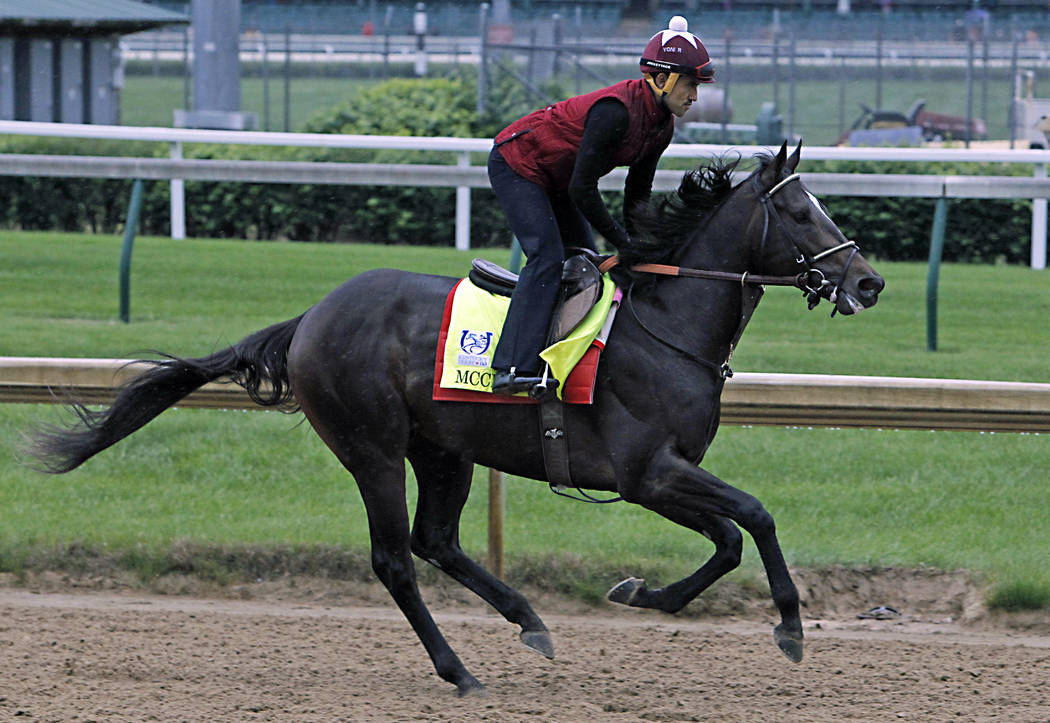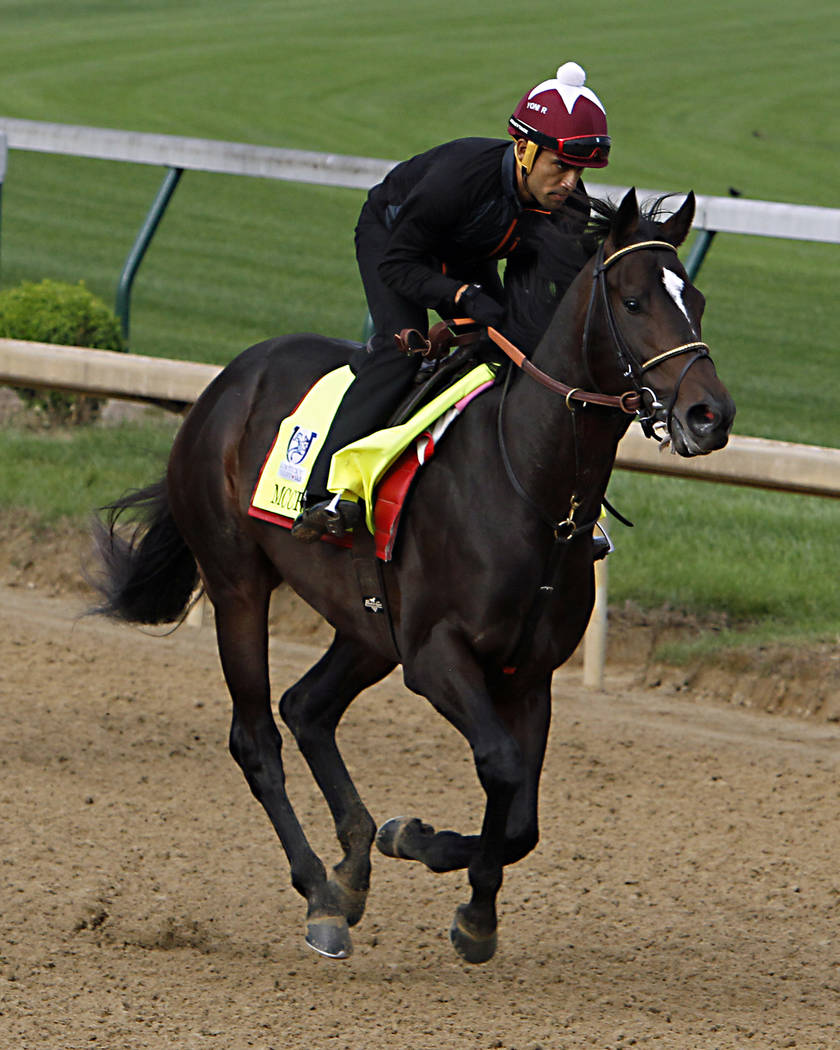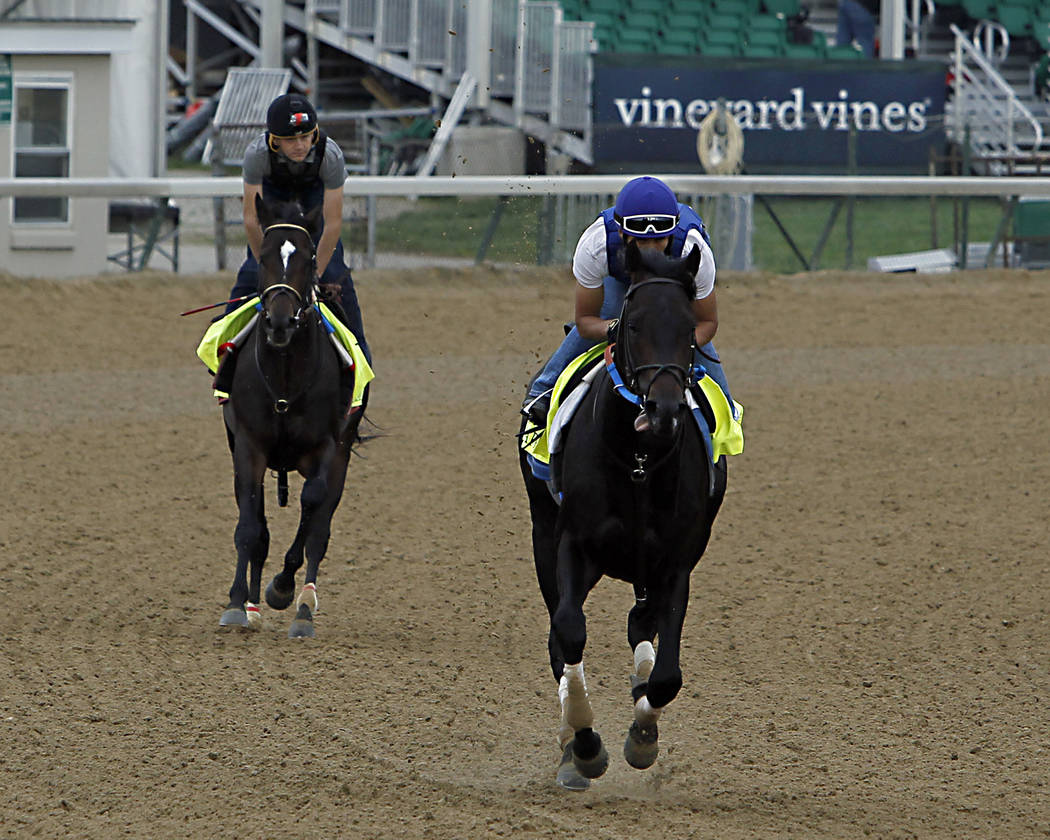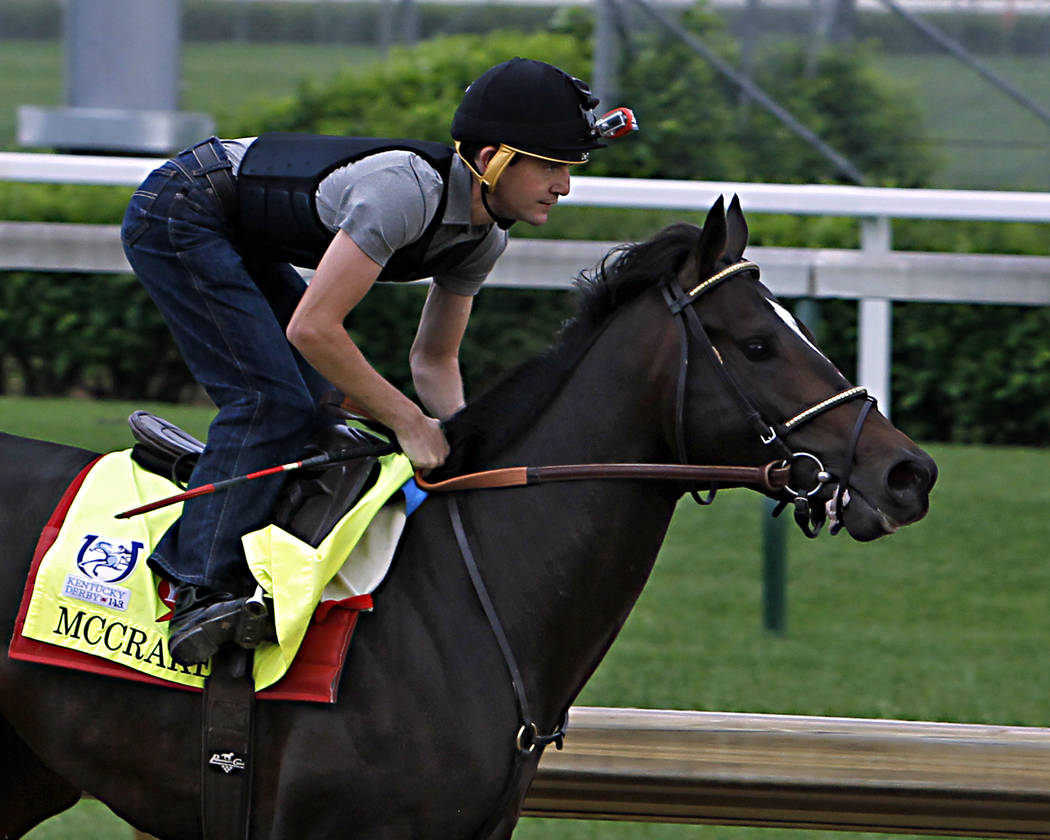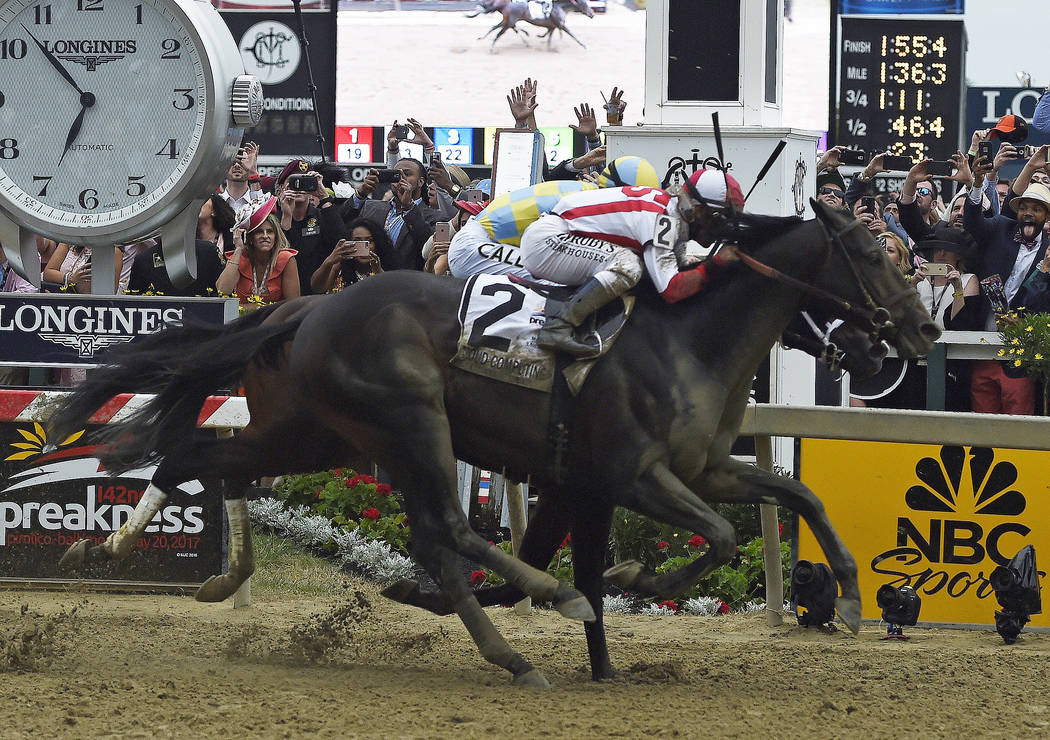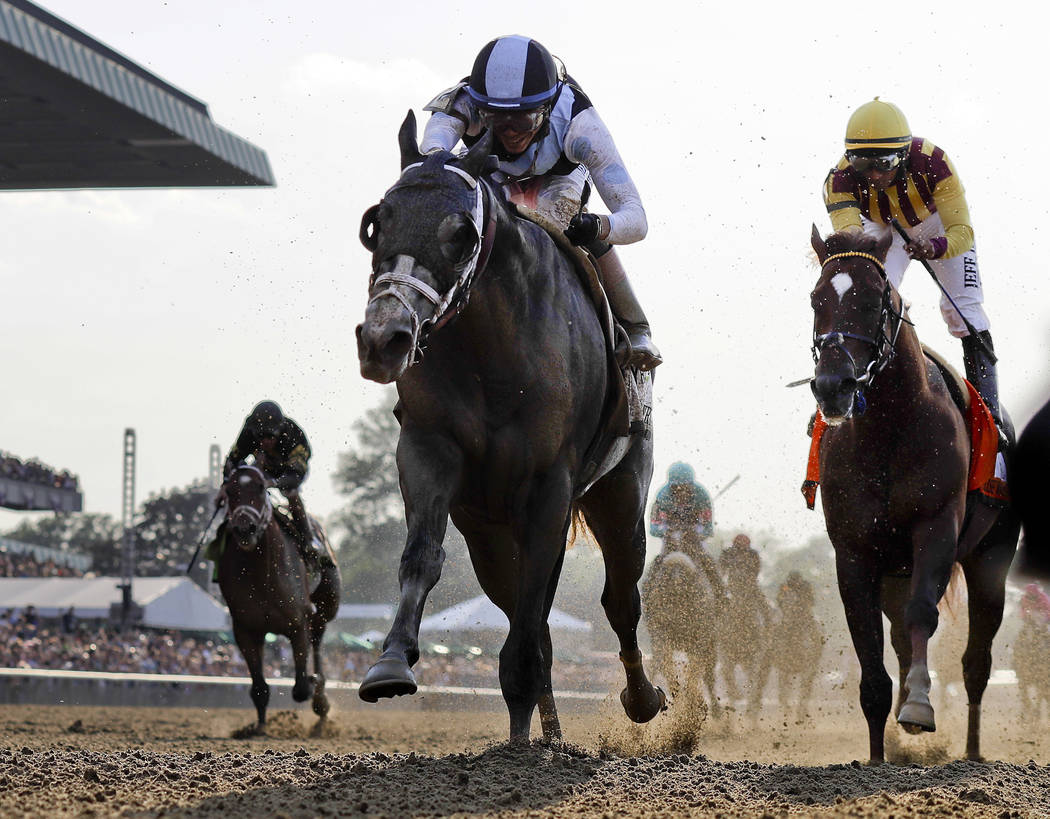 Try this experiment: Ask a horseplayer to name the top 3-year-old in the country and watch as they mentally click through one possibility after another before hitting on the correct answer: There isn't one.
The sophomore set usually has at least begun to sort itself out after the Triple Crown races, but that's definitely not the case this year.
With different winners of the Kentucky Derby (Always Dreaming), Preakness (Cloud Computing) and Belmont (Tapwrit), and proven competitors such as 2-year-old champ Classic Empire, Irish War Cry and Lookin At Lee laboring through difficult campaigns, the division is as wide open at midyear as any in recent memory.
That means there's plenty of time for an up-and-comer such as McCraken, who generated quite a bit of buzz before checking in 12th in the Kentucky Derby, to fight his way to the top of the list. He took a first step last weekend by winning the Matt Winn Stakes (Grade 3) at Churchill Downs.
The smoke should begin to clear as the second half begins, with races such as the Haskell (Grade 1) on July 30 at Monmouth Park, the Travers (Grade 1) on Aug. 26 at Saratoga and, of course, the Breeders' Cup races Nov. 3-4 at Del Mar likely to play a big role in the crowning of the eventual 3-year-old champ.
But second-tier events such as Saturday's Ohio Derby at Thistledown and the Pennsylvania Derby on Sept. 23 at Parx also can play a part, propelling a current also-ran into the top sophomore ranks.
Join the handicapping fun
That brings me to the first race in the Review-Journal's new interactive handicapping forum: the $500,000 Ohio Derby (Grade 3), to be contested Saturday at 1 1/8 mile. Nine horses are signed up for the highlight of the Ohio racing calendar that has been run since 1876.
Thank you to the racing fans who took me up on my invitation and jumped in to handicap the race as soon as I posted free past performances for the race (courtesy of Equibase) on Thursday morning at reviewjournal.com/horseracing.
I'll share their collective opinion on the race in a moment, but first you get mine:
One thing I've learned over my years as a horseplayer is that it often doesn't pay to get too cute. History shows that the Ohio Derby almost always goes to horses who have raced on the Triple Crown trail rather than late bloomers or local sharpies.
Hate to be Captain Obvious, but I think Girvin and Irap will run one-two here, with the former getting my nod because of the presence of Mike Smith in the saddle.
Sorry Erik looks likely to fill out the trifecta.
The eight fans who weighed in this week have a slightly different view, picking Girvin, the three-horse Loooch Racing Stables entry of Talk Less, Vibe and Game Over, and Irap, in that order.
Let's try to double that participation figure next week: Email me if you'd like to receive an alert each week when the PPs are posted or check Twitter under the hashtag #RJhorseracing next Thursday and then tweet your top 3 picks along with a brief explanation of the handicapping angles you used to unravel the puzzle.
Contact Mike Brunker mbrunker@reviewjournal.com or 702-383-4656. Follow @mike_brunker on Twitter. For more on the race or to purchase handicapping information, visit the Equibase website.
Ellis Starr's Ohio Derby analysis
Hinton stretched out for the first time in March and won easily, bettering that effort in May and earning a career-best 96 Equibase Speed Figure. Hinton should have no issue with the 1 1/8-mile trip as a son of Candy Ride, whose offspring have won 21 percent of 137 dirt route stakes races in the past two years, for a 13 percent profit on win bets, according to Stats Race Lens.
Sorry Erik removed blinkers for his most recent race, which resulted in a career-best effort with a 101 Equibase figure when rallying to second at the distance of the Ohio Derby (but on turf). According to Stats Race Lens, over the past 12 months when Kent Desormeaux rides for his brother Keith in a dirt route, they have won nearly 30 percent of the time.
Girvin ran four "A" races in a row to start his career, winning three and finishing second, before his poor Kentucky Derby effort. His Louisiana Derby victory earned a career best-tying 103 Equibase figure. North American leading jockey Mike Smith is coming in from California to ride.
Betting strategy: Bet Hinton to win at 4-1 or more, adding a place bet at 8-1 or higher. Consider a win bet on Sorry Erik as well, at 4-1 or more. Play a three-horse exacta box consisting of Hinton, Sorry Erik and Girvin.
Ellis Starr is the national racing analyst for Equibase. Visit the Equibase website for more on the race or to purchase handicapping products.