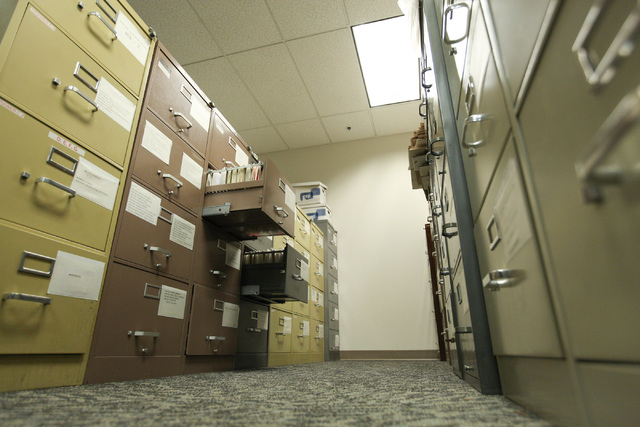 Sometimes, my colleagues in journalism can be a bitchy lot.
And never is that more true than during Sunshine Week, the annual commemoration of public records and their role in keeping government accountable.
Blah, blah, blah.
Judging from the amount of ink and electrons spilled last week, you'd think government workers were nothing more than a bunch of craven, self-serving incompetents trying to hide embarrassing misdeeds from the public, instead of hardworking people doing their best to serve the commonweal.
Take the Nevada Legislature, where government lawyers have rightly declared nearly every document, email, text and stray piece of scratch paper to be totally confidential, lest democracy implode.
And why not? It's not as if the Legislature is populated by people who earn their seats by asking for money from those with a direct interest in legislation. Some journalists behave as if paid agents of foreign governments have wormed their way into Carson City.
Many government agencies objected to the work involved in having public employees slog through public files looking for public records at the request of the public. They have other things to do, you know!
The next thing you know, we'll hear some mewling about how all political power is inherent in the people, and government is instituted to protect and benefit the public. Or some such nonsense.
One bedraggled public servant is Ryann Juden, a deputy city manager in North Las Vegas, who worked his way up the municipal ladder by helping get Mayor John Lee elected. Juden has been the subject of complaints that he roams City Hall like a pint-sized Napoleon enforcing Lee's dictates.
Juden objected to a bill by notorious pot advocate state Sen. Tick Segerblom, D-High Times, that would allow the free release of public records if doing so was in the public interest.
"When they [the press] have these stories that they put out there, they sell ads. They attract eyeballs," Juden said. So no free records for them!
And he's right. Whoever heard of local governments demanding huge sums of money just to look for public records, much less make copies of them, as a way to discourage scrutiny?
Just think of the money poor Henderson has had to spend to defend itself after reporters asked for emails about a contract awarded to a political consultant who worked on several council campaigns. Like there's something untoward about that! Can we really expect all the friends and family members of the mayor who've been hired at City Hall to deal with these nosy, intrusive requests?
And now, some of my colleagues even want to pry into the private cell phones of elected officials, on the fantastical notion that they're doing public business on private devices to get around public-records laws! I mean, could something that both Karl Rove and Hillary Clinton did be wrong?
Do they really think they're going to find inappropriate material on the mayor's iPad or something? Has there ever been a case in history where a governor of Nevada used a state-issued phone to text women other than his wife?
Move on, there's nothing to see here. If local governments were so bad, why haven't we heard about any local elected officials going to prison?
This desire to see public records only breeds suspicion and distrust. As a lawyer for the Legislature once wrote, we need to let our elected officials operate in private so they can do the public's business. Instead of constantly saying sunlight is the best disinfectant, we should consider the opposite truth: Bacteria that thrive in hot, wet, dark places (say, for example, the colon) perform helpful functions, too.
So let's let those germs do their work, why don't we?
Steve Sebelius is a Review-Journal political columnist. Follow him on Twitter (@SteveSebelius) or reach him at 702-387-5276 or SSebelius@reviewjournal.com.