Area native spends his spring break helping others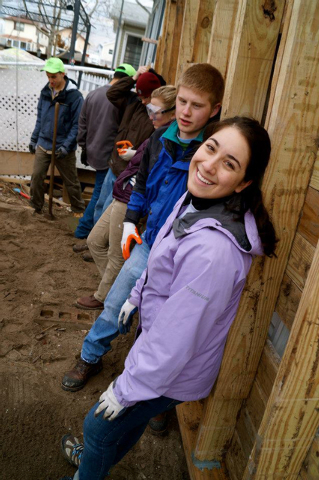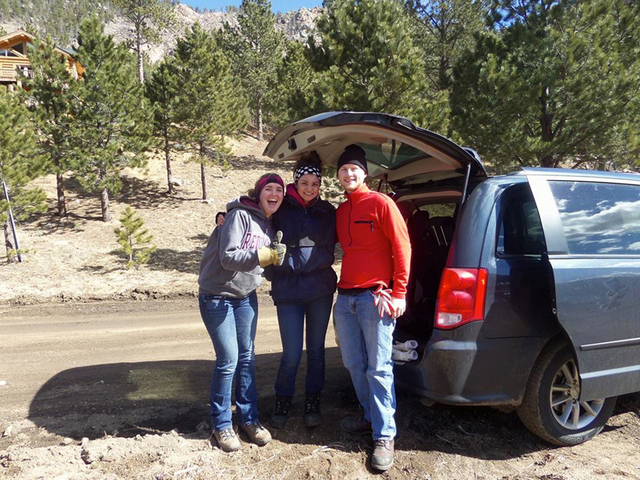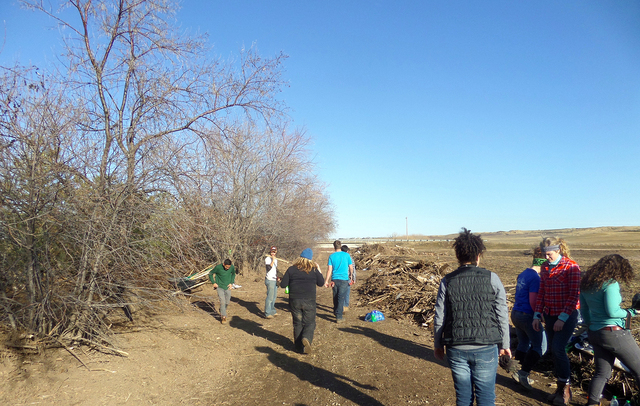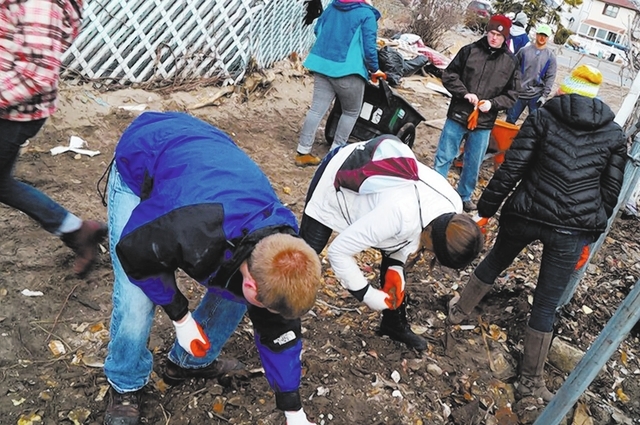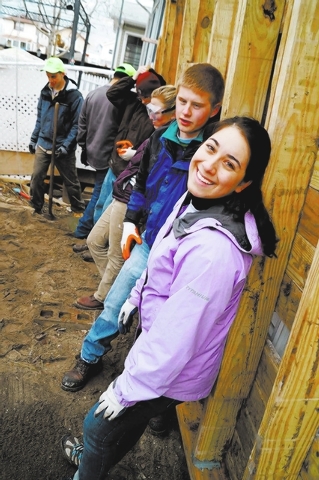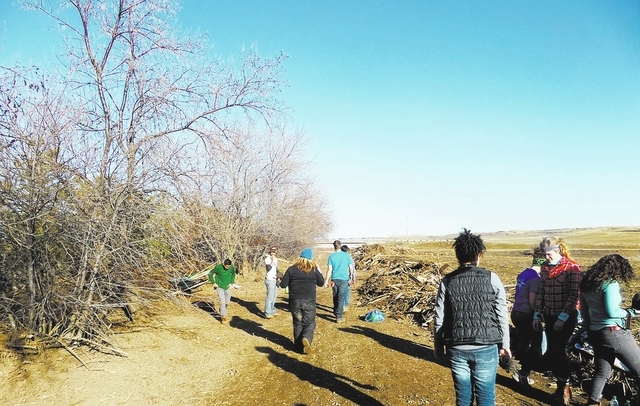 Spring break is the time to get much-needed rest and relaxation for many college students. Instead of opting for the beach or traveling home, a Centennial Hills native felt he could spend his weeklong vacation helping others rebuild their lives.
Frank Garrison, 20, is a student at the University of Redlands in California. He grew up in a family that volunteered often to help others in its Las Vegas community. That experience carried over to his college years, where he spent his last two spring breaks helping people through his college's program, Spring Break Plunge.
"I decided to get involved with the program based on my love for service that I developed," Garrison said. "I found volunteering to be really fulfilling and a great use of my time."
The program allows students to spend spring break volunteering to serve vulnerable communities impacted by natural disasters.
"We want to submerse students in an experience that they don't fully understand and connect them (with other areas of the country)," said Erin Sanborn, associate director of community service learning at the University of Redlands.
The program takes students to the sites of the most recent natural disasters, according to Sanborn. Students are in charge of paying for their own airfare, and the university pays for the rest.
"Sometimes they go into it with a certain level of expectation, and instead, they arrive and clear sticks," Sanborn said. "(It takes them a while) to realize that these small tasks are important. It's the value of being able to work that people appreciate."
This past month, Garrison and 25 other students spent their spring break in Boulder, Colo., helping families affected by September floods that destroyed more than 1,500 homes.
Despite icy conditions and road blockages, Garrison said he spent a week removing debris, mucking and gutting homes.
This year, students and staff members stayed in a Lutheran church, where they slept on air mattresses.
It was slightly more glamorous compared to last year, Garrison admitted.
In 2013, Garrison and 19 other students traveled to Breezy Point, a neighborhood in the New York City borough of Queens to help victims of Hurricane Sandy. They stayed inside a church that was part of the impacted area.
"When I saw the devastation that Hurricane Sandy left, I knew that I wanted to spend my spring break helping people in those affected areas," Garrison said. "One home that we helped rebuild was that of a 9/11 first responder. He developed lung cancer from the smoke. It was a really humbling experience seeing the community come together to help people like him."
Garrison attended the Northwest Career and Technical Academy, where he said his passion for volunteering expanded through his involvement with Opportunity Village and other Las Vegas charities.
His mother, Liz Garrison, said the family has always volunteered their time to help others in their community. She said she has seen her son grow into a valuable member of society.
"He loves to contribute to others and gets a natural high out of it," Liz Garrison said. "I'm so proud of him. He's a kind-hearted boy who is solid in who he is. He's evolved a lot as a person, and he has so much compassion."
Frank Garrison said he has plans to continue spending his spring break serving others until he graduates. He is a double major in international relations and public policy.
"You always hear about students going to beaches for their spring break, but I'd rather do something beneficial with my break," Garrison said. "I've definitely learned that service can be one of the most impactful and beneficial things in life. You can take so much away from serving others."
Contact North View reporter Sandy Lopez at slopez@viewnews.com or 702-383-4686. Find her on Twitter: @JournalismSandy.