County steadies its election building with $5.4 million in fixes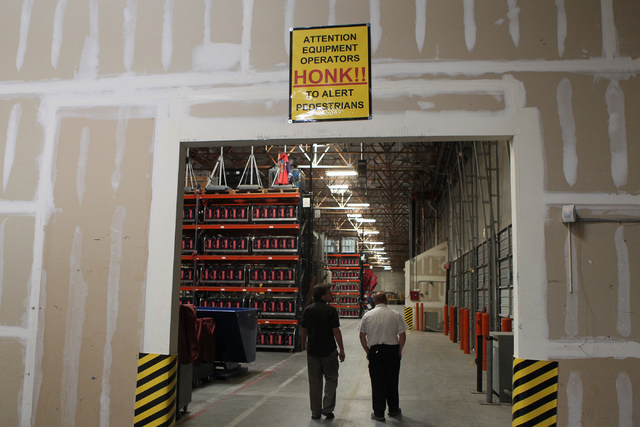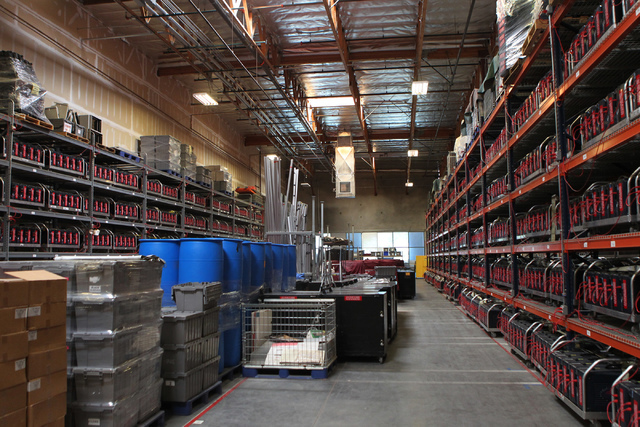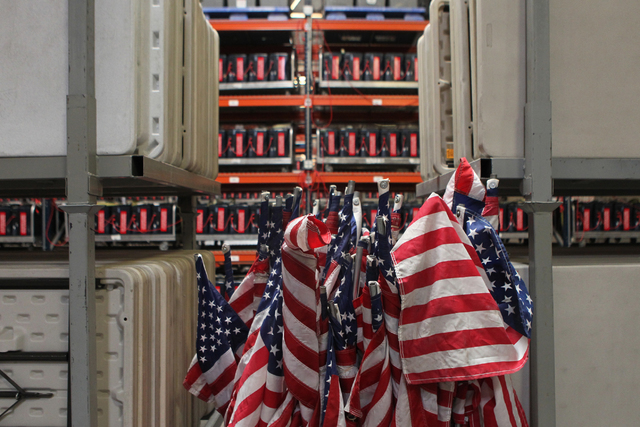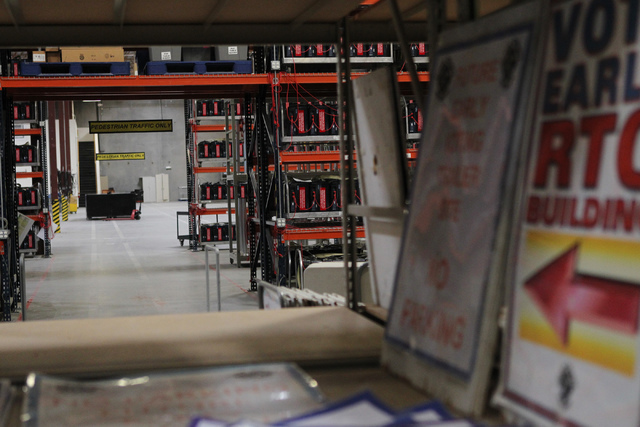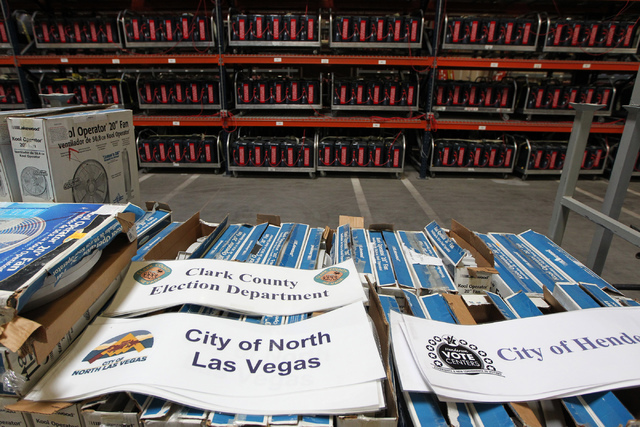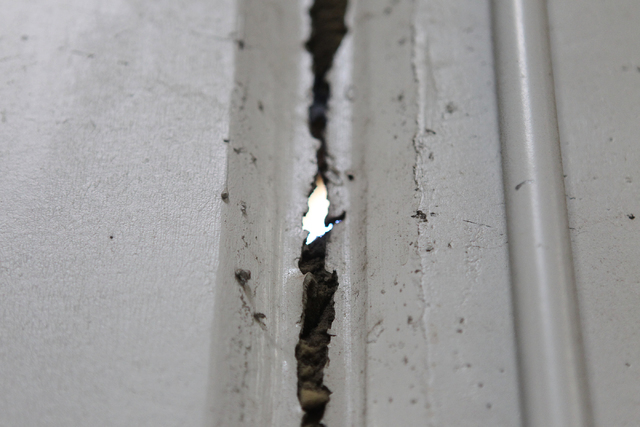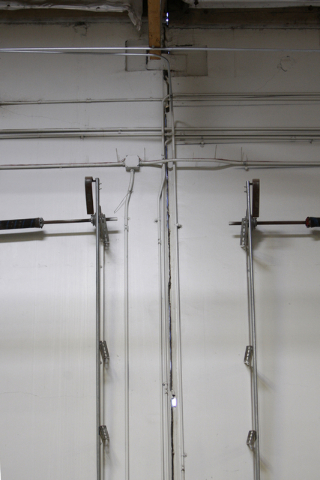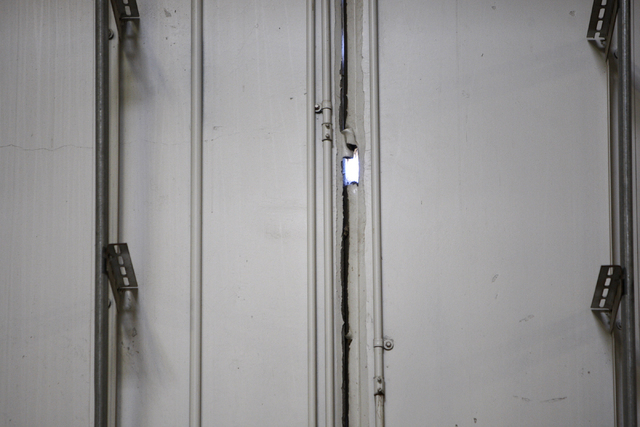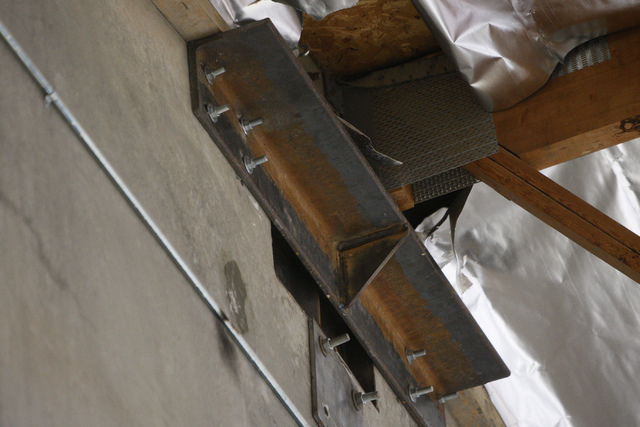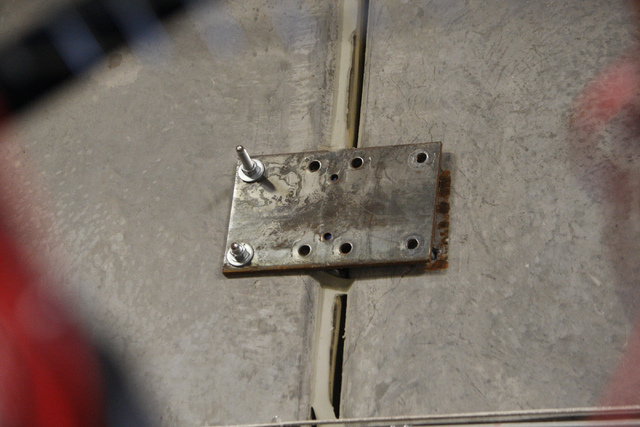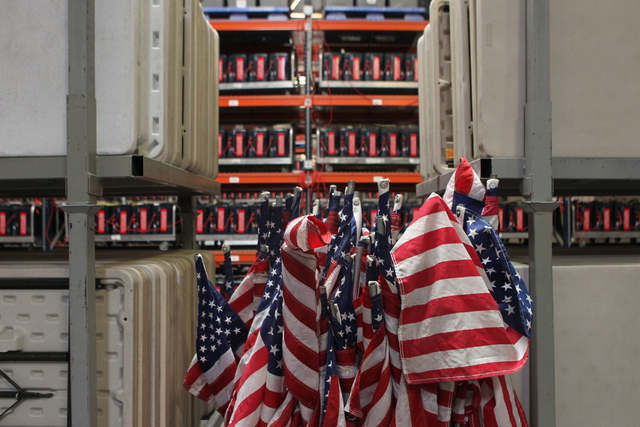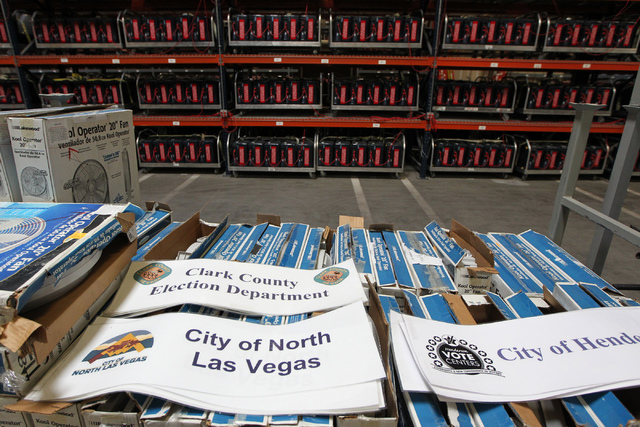 A system of sensors now monitors the walls of the Clark County Election Department warehouse for uneven movement and settling.
The system is part of $5.4 million in repairs the county has undertaken on the building in the past year because of movements in the earth that have separated wall panels.
The work, mostly complete except for landscaping and irrigation containment, also includes foundation and roof repairs, and a new storm drainage system.
The county in 2015 considered building a new facility nearby, but officials ultimately decided that repairs were the best route to address the problem.
"We just felt it was our job to explore all the options with the board as we knew we had a problem," said Randy Tarr, an assistant county manager.
The price tag for repairs was nearly half the $11.8 million the county paid for the 111,752-square-foot building in 2008, which it had been leasing since 1997, and an adjacent 3.72-acre parcel. The warehouse is on a 6.58-acre parcel at 965 N. Trade Drive, off West Cheyenne Avenue and east of North Martin Luther King Boulevard. It's an area known for fissures and fault lines that can be problematic for buildings and foundations.
It's also the county's spot for storing some 4,500 voting machines and other equipment that is dispatched to polling sites on each election day.
County staff began exploring options after they noticed cracks in the concrete slab and walls.
"The sides and walls and the roof had moved and we had to correct that," Tarr said.
The county's monitoring system helps keep an eye out for differential settlement, or uneven movement.
"Now it's flat-lined and there's not a lot to look at," Tarr said.
The first concern is employee safety, he said, and the second is "it's the only place in town where we store all our election equipment."
"If it's moving we have to go figure out how it's moving and why," Tarr said.
County officials suspect that water seeping underground and washing away soil might have accelerated the problem, and it made improvements to the drainage system to keep water away.
Earlier signs of problems date to 2004, when engineers repaired concrete walls that moved apart when the county was leasing the building.
Tarr started at the county in 2008 as the real property manager. He later was promoted to assistant county manager.
Asked about the building's history, Tarr said the decision to buy the facility was made before he joined the county and his role was to help the department close on the purchase.
The building's problems aren't uncommon for that part of the valley, and the area's expansive clay carries a potential for fissures, he said. Like any other problem with structures, the county addresses issues when they come up, he said.
Contact Ben Botkin at bbotkin@reviewjournal.com or 702-387-2904. Find him on Twitter: @BenBotkin1
RELATED
Clark County bought warehouse for $11.8M, problems and all