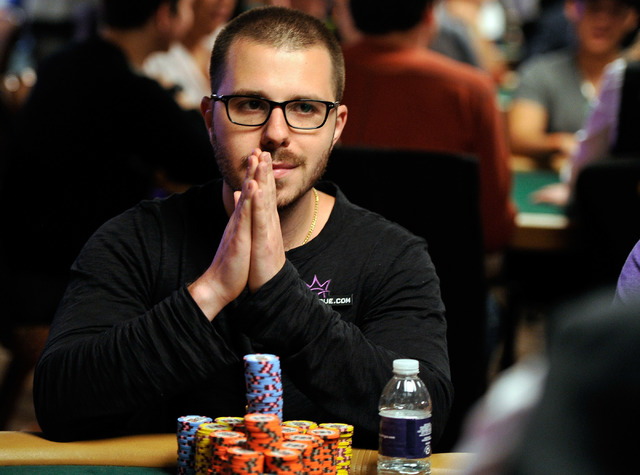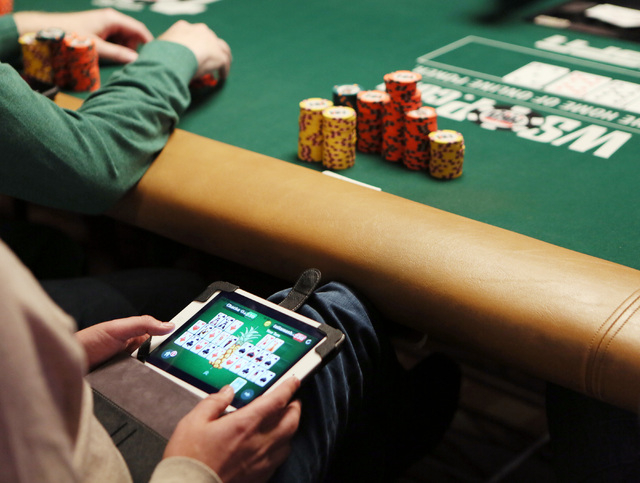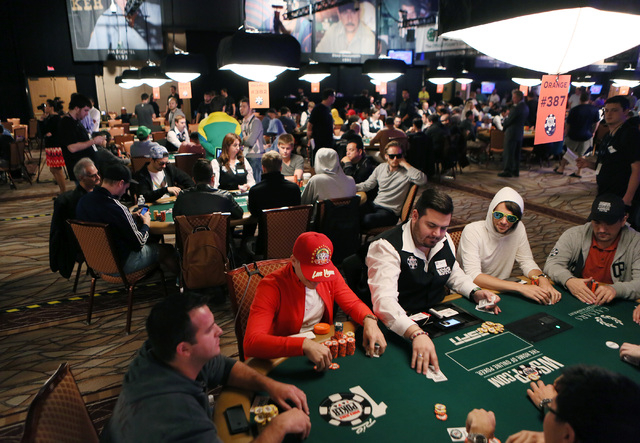 Nearly every player leaves the World Series of Poker Main Event with a story. Rocky McNatt's happens to be better than most.
McNatt, a 25-year-old from El Dorado, Calif., was among the chip leaders Friday during Day 4 of the $10,000 buy-in No-limit Texas Hold 'em World Championship at the Rio Convention Center when he lost the biggest pot of the tournament to that point.
But that's just the ending.
McNatt's tale started at the beginning of the year, when his only New Year's resolution was to play in the Main Event. Actually, it starts back even further.
"Ever since I was 18 years old, my second biggest dream has been to cash at the World Series of Poker," said McNatt, an aspiring actor/entertainer/media personality. "No matter what, this year was going to be my year to play, because I know I'm good enough."
McNatt saved up $2,000 from his job as a dealer at a card room in Sacramento, Calif., and two months ago he sold his 2005 Nissan 250Z to help fund his Main Event trip.
With about $13,000 in tow, McNatt jumped on a plane — luckily, he had a free ticket — and arrived in Vegas. He tried to run up his bankroll in cash games, but lost, and played in the $1,500 buy-in "Millionaire Maker" event that started May 31.
After paying for his hotel reservation, McNatt was left with around $9,000 and couldn't afford to register for the Main Event. So he took out $2,000 on his credit card, overdrew his bank account by $1,000, and entered the tournament with the $10 million first prize.
"I honestly felt like I was kind of destined, because I sold my car, I did everything I possibly could to get here," McNatt said. "I risked going into terrible, terrible sadness for long periods of time. I just had a dream. I had a dream that I wanted to do this."
McNatt also had 885,000 chips during the third level of play Friday and was in the top 15 overall when he got involved in a massive pot with Michael Finstein of Las Vegas. Facing a board of 3-9-10-9-9, Finstein pushed all-in with pocket 10s, and McNatt called with pocket kings, leaving him crippled.
"Unlike any other tournament in the entire world, you can come back from bad beats in this event," McNatt said. "The only problem with me is that the person I ran into was the only other person above 600,000 at my table."
McNatt got pocket jacks on the next hand and tossed his remaining 15,000 chips into the pot. He was called by a player holding queen-10.
Queen on the flop. McNatt went out in 470th place.
"I'm more than heartbroken at the moment," McNatt said. "The last time I cried was like four years ago when my fiancee broke up right before we got married. And this is probably sadder than that.
"It was never my dream to marry her. It was my dream to do good in this."
The hand catapulted Finstein to the top of the leaderboard, and he finished the day in fourth place with 2.316 million chips. Matthew Haugen of Chicago leads with 2.808 million chips.
McNatt, who cashed in last year's "Millionaire Maker" event, has no car and said he is about $3,500 in debt. But he is taking home $25,756.
"I gave everything in the world I had to do it, against everyone's wishes," McNatt said. "Everybody said it was the worst idea in the world. But I told them I will prove to them I am good enough, and I guess I did.
"I did everything I possibly could to make it happen, and I just fell short."
BARDAH SETS RECORD: Ronnie Bardah cashed in the Main Event for a record fifth straight year, breaking a tie with six other players.
Bardah, from Brockton, Mass., needed a double-up late Thursday to make it to Day 4, and went out in 475th place, winning $25,756. The top 693 players got paid.
"It's a pretty nitty record, but at the same time it's a really cool record," Bardah said. "I'm so happy I did it for everybody back home or who were giving me full support.
"This was the only year I was this short. It was really close. It was like a challenge to do it. The last few years I had all the chips every time on the bubble, so I wasn't worried. This year was tough."
Bardah finished 24th in the Main Event in 2010 and was 453rd in 2011, followed by a 540th-place finish in 2012. Last year, Bardah was knocked out in 124th place for $50,752.
Bardah shared the record for most consecutive Main Event cashes with Robert Turner (1991-1994), Bo Sehlstedt (2004-2007), Theodore Park (2005-2008), Chris Overgard (2007-2010), Chris Bjorin (2008-2011), and Christian Harder (2010-2013).
Harder was eliminated on Day 2A/2B this year.
"I was rooting for him to do it with me," Bardah said.
BUBBLE BOYS: The NFL has Mr. Irrelevant. The WSOP has its bubble boy. Or in this case, boys.
John Dwyer, Kori Hunter and Cai Zhen all were eliminated on the money bubble in 693rd place early Friday afternoon. The trio split the prize money ($6,135 each), though Zhen won a free entry to the 2015 Main Event as the three drew high cards.
Zhen pulled the king of diamonds, while Dwyer and Hunter each drew a six.
CHIP LEADERS
1. Matthew Haugen (Chicago) 2,808,000
2. Zach Jiganti (San Francisco) 2,364,000
3. Griffin Benger (Toronto) 2,329,000
4. Michael Finstein (Las Vegas) 2,316,000
5. Bruno Politano (Ceara, Brazil) 2,280,000
6. Dan Smith (Las Vegas) 2,229,000
7. Andoni Larrabe 2,195,000
8. Kyle Keranen (Las Vegas) 2,157,000
9. Farid Jattin (Miami) 2,135,000
10. Pakinai Lisawad (Thailand) 2,088,000
Contact reporter David Schoen at dschoen@reviewjournal.com or 702-387-5203. Follow him on Twitter: @DavidSchoenLVRJ.