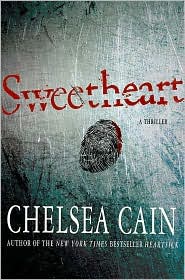 There are a couple of interesting books coming to bookshelves near you this week.
Curtis Sittenfeld, author of "Prep," has a new book out titled "American Wife." The novel centers around the bookish Alice Lindgren, a school librarian and registered Democrat, who winds up in the White House married to a Republican president. Alice must learn to navigate the treacherous waters of the country club set as well as come to terms with loving a man so very different from her. Supposedly the book is based on the life of first lady Laura Bush.
A new thriller by Chelsea Cain also is being released. "Sweetheart" is the sequel to Cain's "Heartsick" (which was very good), and returns to the story of serial killer Gretchen Lowell and Portland detective Archie Sheridan. In "Sweetheart," the body of a woman is found in a park, the same park where Gretchen's first victim was found. The murder case turns into another big one, but Archie is distracted by another surprising development — the escape of Gretchen Lowell from prison.
Some other books hitting shelves: "The Book of Lies" by Brad Meltzer; "Home" by Marilynne Robinson; "The First Billion Is the Hardest: How Believing It's Still Early in the Game Can Lead to Life's Greatest Comebacks" by T. Boone Pickens; "Third Term: Why John McCain is Really Just More George W. Bush" by Paul Begala; "Dark Curse" by Christine Feehan; "Blood Memory" by Margaret Coel; "The Bell at Sealey Head" by Patricia A. McKillip; and "Cat in a Sapphire Slipper" by Carole Nelson Douglas.
I'm reading "The Bell at Sealey Head" right now, so look for a review of that to come to The Book Nook soon. I'm sure I'll be doing a review of "Sweetheart" fairly soon as well.