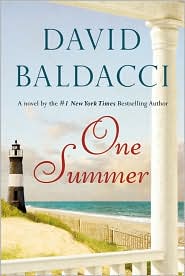 Jack Armstrong is dying and he knows it.
He has terminal cancer and just wants to make it to Christmas. His wife, Liz, has been the backbone of the family, dealing with their rebellious teenage daughter and two rambunctious boys, as well as taking care of Jack.
They have prepared for Jack's inevitable death, but nothing ever happens as planned. As Liz makes a last minute pharmacy run on Christmas Eve for Jack's medication, she is killed in a car accident. The family, who has already suffered so much tragedy, is sent into a tailspin.
Knowing that Jack will not be able to care for his kids, his in-laws place him in hospice and the children are divided up between three different family members. Once again, Jack finds himself waiting, but this time he is all alone.
Just when he has finally given up all hope, Jack finds himself inexplicably getting better. The doctors have no explanation for this sudden recovery, only that it could be a miracle. Jack himself doesn't know what to call it, but he grabs hold of what could be his second chance at life.
Regaining his strength, Jack reclaims his kids and moves them to the South Carolina home where his wife grew up. The old plantation-style home is in shambles, but Jack decides to restore both the house and Lizzie's beloved lighthouse as a tribute to her memory. But Jack's obsessive pursuit of restoration begins to jeopardize his fragile relationship with his kids, causing his mother-in-law to threaten to remove them.
Author David Baldacci steps out of his usual role as a gritty mystery/thriller author to bring his readers an emotional, heartwarming tale in "One Summer." Baldacci takes his characters on a journey of hope through a haze of overwhelming grief, and with his gifted storytelling skills crafts a tale that satisfies the soul.