DVDS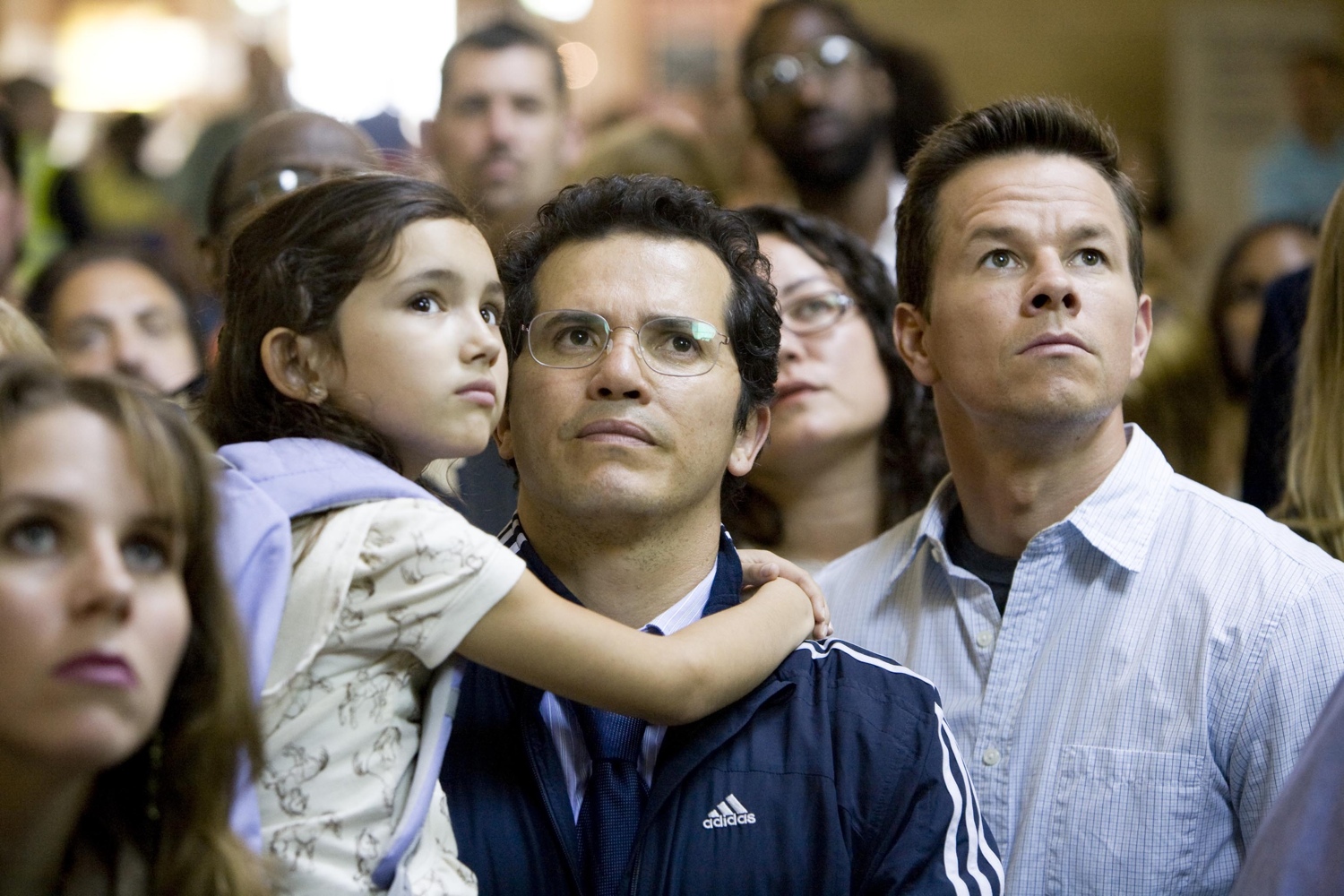 "The Happening" (R): Writer-director M. Night Shyamalan's still seeing dead people in this tale of an apocalyptic crisis that triggers global hysteria, prompting stars Mark Wahlberg, Zooey Deschanel and John Leguizamo to go on the run. (Think a mash-up of "The Birds" and "War of the Worlds" — or maybe it's "The Birds" meets "The Blob.")
Elsewhere on the recent-release front, "You Don't Mess With the Zohan" (PG-13) casts Adam Sandler as an Israeli secret agent who, tired of endless standoffs with his Palestinian nemesis (John Turturro), fakes his death so he can reinvent himself — as a New York hairstylist. And for something completely different, Richard Jenkins (currently stealing scenes in "Burn After Reading") delivers an Oscar-caliber performance in the heartfelt fable "The Visitor" (PG-13), playing a widowed economics professor who discovers an illegal immigrant couple living in his seldom-used New York apartment.
Turning to titles that never played local theaters, director Gus Van Sant's "Paranoid Park" (R) follows a teen skateboarder (Gabe Nevins) whose life unravels when he's involved in a security guard's accidental death. In "Boy A" (R), a young ex-con (Andrew Garfield), recently released from prison after spending most of his life behind bars for a murder he committed as a child, tries to rebuild his life with the help of a social worker (Peter Mullan).
On the documentary front, Michael Moore returns with "Slacker Uprising" (not rated), which revisits his 2004 get-out-the-vote tour to 62 cities in 45 days. (Roseanne, Eddie Vedder, Viggo Mortensen and Joan Baez also stop by.) "A Very British Gangster" (not rated) profiles a notorious Manchester crime family, while "Indyfans and the Quest for Fortune and Glory" (not rated) explores the Indiana Jones legend. (Hang on to your fedoras, Indy fans: "Kingdom of the Crystal Skull" hits DVD next week.)
It's also a banner week for classic titles, from the new two-disc platinum edition of Disney's first wide-screen animated feature, "Sleeping Beauty" (G), to the 50th-anniversary version of Orson Welles' noir classic, "Touch of Evil" (not rated). Also on tap: the 1945 version of "The Picture of Dorian Gray" (not rated), Universal Legacy editions of the Alfred Hitchcock favorites "Psycho" (R), "Vertigo" (PG) and (in case you want to see the real "Disturbia"), "Rear Window" (PG), plus the Irving Berlin musical "On the Avenue," with Dick Powell and Alice Faye — and the "Alice Faye Collection 2," featuring such toe-tapping hits as "Hello, Frisco, Hello" and "Rose of Washington Square" (all unrated).
Leading today's TV transfers (all unrated): the Emmy-winning "30 Rock: Season 2," How I Met Your Mother: Season Three," "The Simpsons: The Complete Eleventh Season," "Mission: Impossible — The Fifth TV Season" and "Martin: The Complete Fifth Season."
CDS

The Streets, "Everything is Borrowed": He says he's going away soon, so you'd better get with Mike Skinner, at right, while you still can.
The marble-mouthed British MC claims that he's going to retire from music upon the release of his next album, making his new disc, "Everything is Borrowed," a precursor to the end of The Streets.
But it's not the downcast, doomsday-minded disc one might expect.
Instead "Everything" is Skinner's most hopeful album yet, a ray of shine penetrating London's darkest byways.
Also in stores: Antony and the Johnsons, "Another World (EP)"; Deerhoof, "Offend Maggie"; Jolie Holland, "The Living and the Dead"; Lambchop, "OH (ohio)"; Oasis, "Dig Out Your Soul"; The Pretenders, "Break Up the Concrete"; Rise Against, "Appeal to Reason"; Senses Fail, "Life Is Not a Waiting Room"; Tesla, "Forever More"; Travis, "Ode to J. Smith"; and Armin van Buuren, "A State of Trance 2008."
BOOKS

"Called Out of Darkness" by Anne Rice: The best-selling "Vampire Chronicles" author, reflects on her life in a spiritual memoir about her Catholic childhood, losing her belief in God and her eventual return to the church.
In "Called Out of Darkness," Rice writes about growing up in New Orleans, her mother's drinking, her life in Berkeley, the deaths of her daughter and husband, the birth of her son, and ultimately, her journey from decades of being an atheist to once again believing in Christ.
Also hitting shelves this week: "Grace" by Richard Paul Evans; "In Country" by James S. Olsen; "A Most Wanted Man" by John LeCarre; "Tried by War: Abraham Lincoln as Commander-in-Chief" by James M. McPherson; "The Wordy Shipmates" by Sarah Vowell; and "The Pirate King (Forgotten Realms: Transitions, Book 2)" by R.A. Salvatore.