DVDS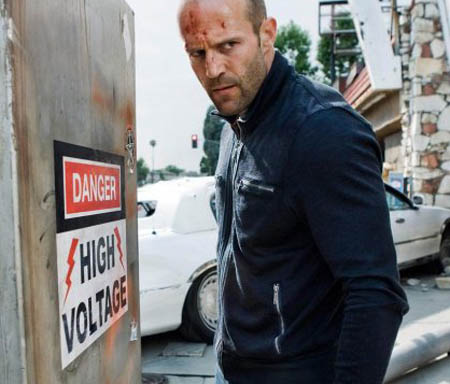 "Crank 2: High Voltage" (R): The indefatigable Jason Statham returns as hard-charging hit man Chev Chelios, who goes after the Chinese organ harvesters who've stolen his nearly indestructible heart — and replaced it with a far less reliable battery-powered model.
Other DVD newcomers range from the documentary "Valentino: The Last Emperor" (PG-13), which profiles the legendary Italian designer, to such Criterion Collection winners as David Mamet's 1991 "Homicide" (R), with Joe Mantegna as a troubled homicide cop, and Japanese director Masaki Kobayashi's 1961 epic "The Human Condition" (not rated). Notable Blu-Ray debuts include Philip Noyce's 1989 Aussie thriller "Dead Calm" (R), with Sam Neill, Billy Zane and, in a breakthrough role, Nicole Kidman; Ellen Burstyn and Jennifer Connolly in writer-director Darren Aronofsky's searing 2000 drug-addiction drama "Requiem for a Dream" (not rated); Kevin Kline, Scott Glenn, Kevin Costner and Danny Glover in Lawrence Kasdan's 1985 Western romp "Silverado" (PG-13); and Colin Farrell and Christian Bale in Terence Malick's extended cut of 2005's "The New World" (PG-13).
Also arriving today: "The Hangover's" Ed Helms in the sci-fi comedy "I'll Believe You" (PG); Armin Mueller-Stahl and Ray Liotta in the award-winning drama "Local Color" (R); Maggie Smith and Timothy Bottoms in the 1973 romantic comedy "Love and Pain and the Whole Damn Thing" (PG); French New Wave director Jacques Demy's 1969 "Model Shop" (PG); and the TV transfers "The No. 1 Ladies' Detective Agency" (PG), "Mr. Belvedere: Season Three" (G) and "Gifted Hands: The Ben Carson Story," "Harper's Island: The DVD Edition," "Parks & Recreation: Season One," "Fringe: The Complete First Season," "Important Things with Demetri Martin: Season One," "Criminal Minds: The Complete Fourth Season," "The Office: Season Five," and "Worst Week: The Complete Series" (all unrated).
CDS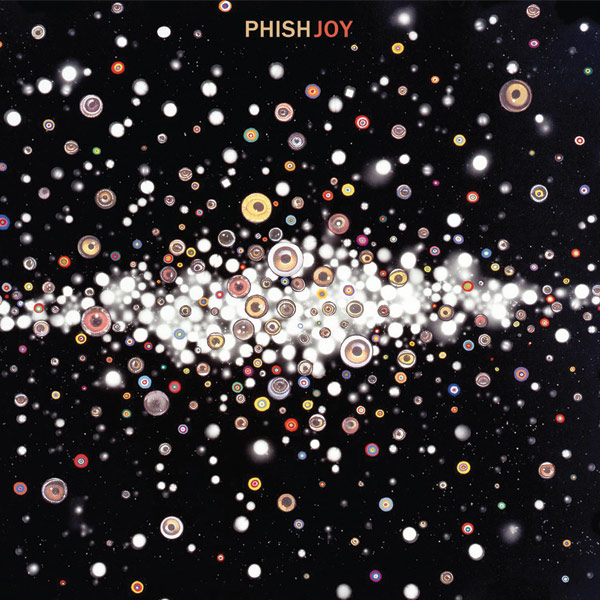 Phish, "Joy": They're back on the road and have been back to the studio, though the latter always feel like something of an afterthought when it comes to Phish.
Though the beloved jam band has sold close to 6 million concert tickets, their albums have never racked up anywhere near those kind of numbers, sometimes selling only a little more than 100,000 copies.
And so how will "Joy" be greeted? The fact that it comes after a four-year hiatus from the group ought to help things, as should the brain-melting, 13-minute epic "Time Turns Elastic," a tune that actually lives up to its name.
Also in stores: Boys Like Girls, "Love Drunk"; Howie Day, "Sound the Alarm"; Jay-Z, "The Blueprint 3"; Danko Jones, "Never Too Loud"; Sondre Lerche, "Heartbeat Radio"; Os Mutantes, "Haih … or Amortecedor …"; Raekwon, "Only Built 4 Cuban Linx Pt. II"; Rodrigo y Gabriela, "11:11"; Saosin, "In Search of Solid Ground"; and Yo La Tengo, "Popular Songs."
BOOKS

"The Last Song" by Nicholas Sparks: In this family drama, 17-year-old Vernoica Miller remains bitter and angry years after her parents' divorce. In an effort to reunify the family, Ronnie's mother suggests she spend the summer with her dad in North Carolina, where a story of love and forgiveness develops.
On the nonfiction front, Sue Monk Kidd's "Traveling with Pomegranates" is a memoir by the best-selling author and her daughter about their quest to reconnect with each other.
Also hitting shelves this week: "The Conversation: How Black Men and Women Can Build Loving, Trusting Relationships" by Hill Harper; "Dark Visions: The Strange Power; The Possessed; The Passion" by L.J. Smith; "Day after Night" by Anita Diamant; "Dexter by Design" by Jeff Lindsay; "The Guinea Pig Diaries: My Life as an Experiment" by A.J. Jacobs; "Level 26: Dark Origins" by Anthony E. Zuiker; "The Magician's Elephant" by Kate DiCamillo; "The National Parks: America's Best Idea" by Dayton Duncan; "Official Book Club Selection" by Kathy Griffin; "A Quiet Belief in Angels" by R.J. Ellory; "Shooting Stars" by LeBron James; "Taking the Leap: Freeing Ourselves from Old Habits and Fears" by Pema Chodron; and "You Were Always Mom's Favorite: Sisters in Conversation Throughout Their Lives" by Deborah Tannen.