Background check sites can serve various purposes. You can use them to protect your family from potential threats from unknown individuals or just satisfy your curiosity regarding a former acquaintance.
When looking for the best background check sites, you might have one of several motives to do a background search. Regardless of what your reasons are for conducting a public records search, the best services like TruthFinder can provide you with the data you need within minutes.
So, what are the best background check sites, how much do they cost and where can you get the latest, accurate and confidential details about someone's past? The services you'll find come with prices varying from pricey to budget-friendly. We'll help you make sure to get the best value for your money without being taken advantage of. 
7 Best Background Check Sites: At a Glance
Best Background Check Sites for Accurate Results – In-Depth Review
We came to a conclusion on the best background check sites by taking many things into consideration. In our rating method, the most important components were gaining access to confidential info, cost, speed, customers' feedback and features. To get a closer look at our rating system, proceed to the sections below.
Given this, we have put together a list of the best background check sites, plus reasons for why we think of them as the most trustworthy services for conducting background searches.
TruthFinder
– Best Background Check Site Overall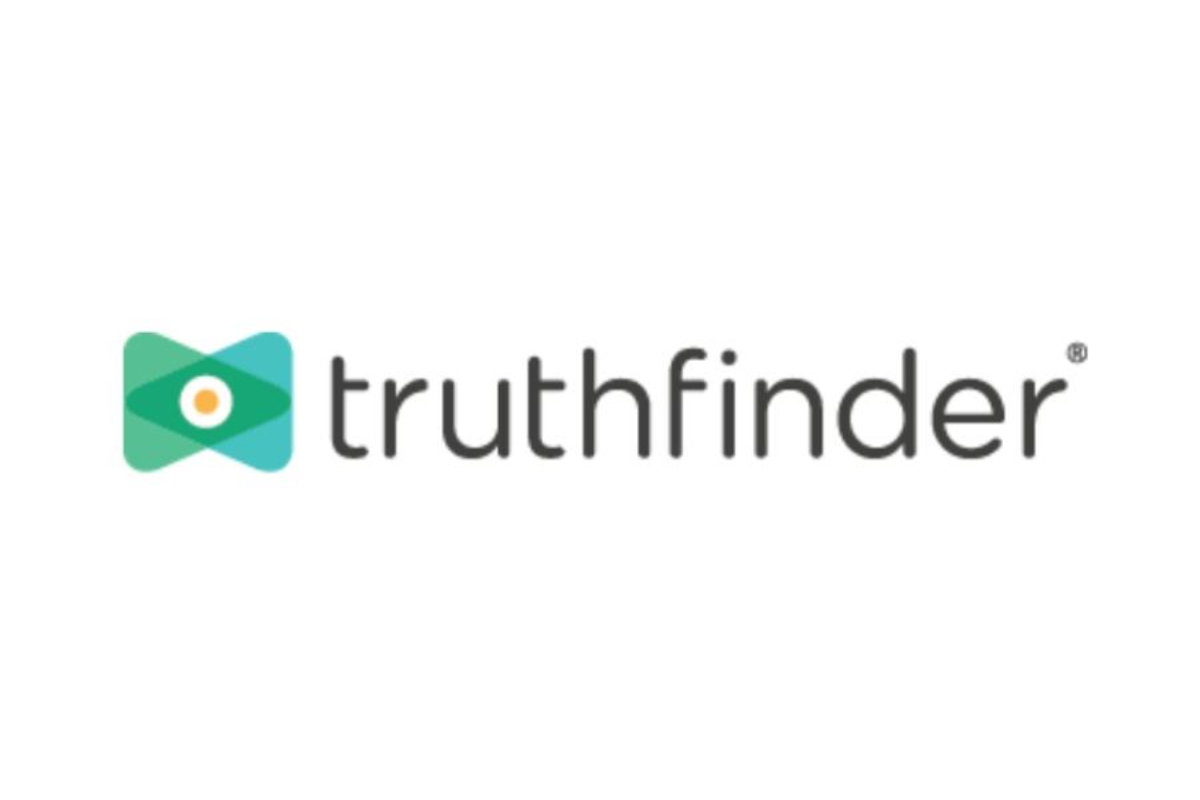 Pros
Outstanding people-finding skills.

Tools for self-monitoring.

Unlimited background checks.
Cons
Pricey in comparison to other options.
TruthFinder offers a full range of background search options which include the possibility to self-monitor and observe what details may be available to others. Such options span both public and private sources of data. Additionally, the service allows users to look for potential friends and relatives of the subject of the search.
The TruthFinder platform offers the option for a person to monitor their own record, allowing them to view what information may be seen by potential employers or other individuals who look up their profile on the website. Furthermore, users of TruthFinder can take ownership of their records and make any corrections to any factual errors it may contain or hide it from other users.
TruthFinder is a great tool for finding people, providing a lot of info about the person you're looking for. Its capacity for carrying out an unlimited number of background searches is another big plus. The main downside is its cost, which is around $30 a month on average; however, if you're going to use TruthFinder regularly, the money spent will be worth it. 
Learn more about it in this TruthFinder review.
>> Run a Background Check with TruthFinder
Intelius
– Best Background Check Site For Speedy Results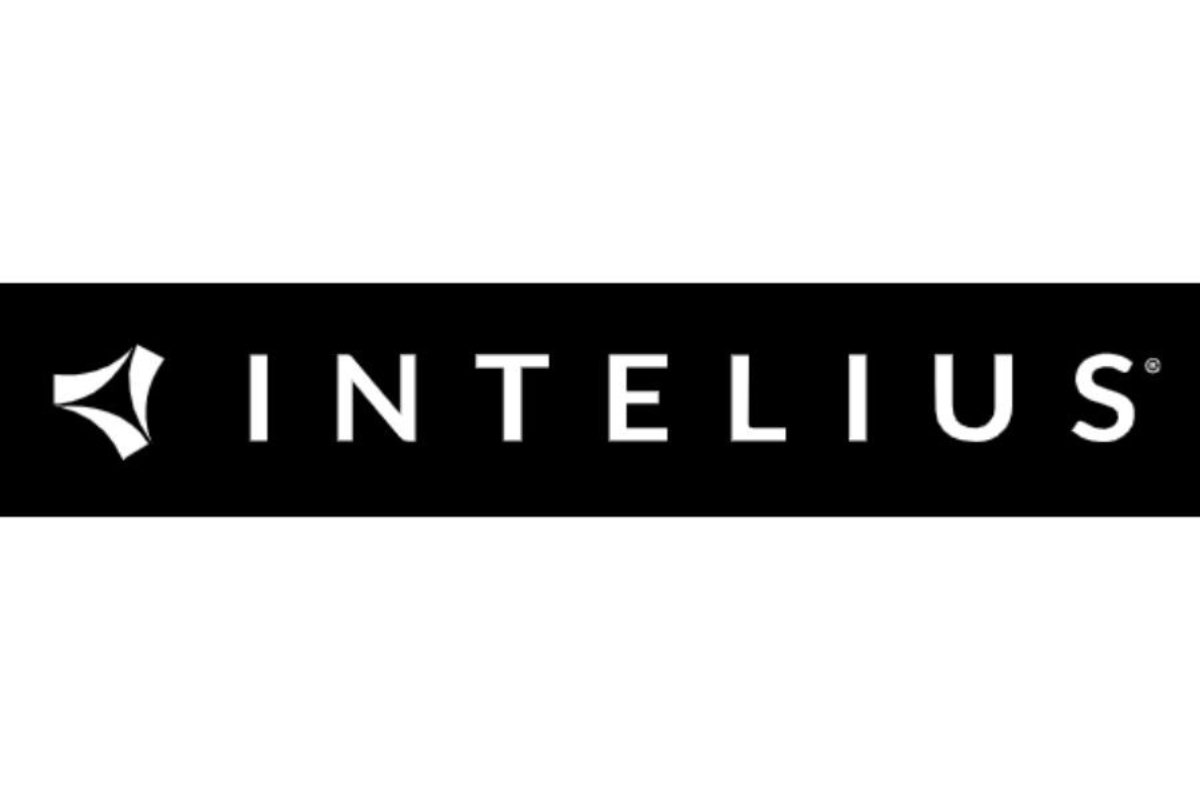 Pros
Effective visuals.

Watcher of social networks.

Include educational tools.

Options for single reports and subscriptions.
Cons
Somewhat pricey in comparison to other options.
Background checks performed by Intelius are more thorough than most. In addition to the standard addresses, criminal histories and financial details, it also has educational histories. This information is helpful if you're attempting to utilize Intelius to contact someone from your past.
In particular, Intelius advises utilizing its service to verify someone's criminal history, get in touch with former pals and see what comes up in a background search. You may also check the caller's identity and the property information for the home you desire. All searches are secret and discreet and won't reveal that you looked for that information, and the service is swift at bringing you the data you need.
There are seven distinct background search options, ranging from phone book searches to extensive background checks, available from Intelius. You must become a long-term member in order to utilize any of them, regardless of which one you choose. Each plan has a comparable monthly membership fee, although the cost of the first trial period varies.
In addition to having a large database, Intelius is renowned for its user-friendly interface. This is one of the best background check sites, despite some rather perplexing pricing procedures. We particularly like Intelius's use of graphs to display connections, which makes it simple to understand how things are connected. With the quality shown by Intelius, the $25 monthly membership price should be well worth it.
>> Run a Background Check with Intelius
Pros
Timely and accurate data.

Value for the money.

Wonderful search tools.

With a membership, reports are unlimited.
Cons 
No possibility for single reports.
It is easy to use Instant Checkmate, a people search engine, to compile details from public records. With this program, you can access various useful information, such as contact details and criminal records. While it might take some time for the results to come up and there are a few safety measures to go through, the service is capable of providing a detailed report upon request. 
To look for someone in the database, you simply have to know their name, location and state. Although not easily visible, the program also has a reverse phone search feature. When you do a search, you will get a list of potential matches that you can explore further by requesting a comprehensive report.
Instant Checkmate searches public data, meaning the information it provides is already out there and can be accessed elsewhere. It gathers a lot of info, including details on the person's home, car, past addresses, family members, marital status and bankruptcies. This program also tells you if the subject has a weapons license and offers a criminal and arrest history and driving record.
One of its chief features is the wide range of data it offers which is more than other search engines. The one drawback is that it takes multiple steps to get the search results. But once you get past that, the program is easy to use. The monthly subscription includes unlimited background check reports and runs around $35.
>> Run a Background Check with Instant Checkmate
PeopleFinders
– Best Public Records Database
Pros 
Finds information that some competitors miss 

Amazing mobile applications

Affordable, thorough reporting

Finds information that some competitors miss 

Purchase individual reports
Cons 
There is no information from social media
PeopleFinders is a service that specializes in finding individuals, and it does a remarkable job of it. It is a simple online resource for obtaining extra information about a person by using public records, and it searches public databases to help you to recognize a person based on only their name, phone number, email address, or physical address. You have the choice of buying one report or gaining unrestricted access to search results, permitting you to make as many queries as you would like.
PeopleFinders offers multiple strategies to look for an individual. You can type in their name and the city they live in, as well as their phone number, email address, or known address. PeopleFinders will give you a list of likely outcomes, including the person's age and any related family members, when doing a name search that yields multiple potential matches. This will help you in narrowing down choices in your research. This is really important since many other search engines, even those that are quite the same, will not even tell you if there are any results for your search until you pay a fee.
PeopleFinders offers a range of different pricing plans to its customers. You can either buy a single report containing the person's contact details or a background report, which includes their criminal, court and property records. They also have a subscription option that gives you access to an unlimited number of reports.
PeopleFinders was one of the best background check sites we used since it helped us find details that were obscured by other websites. PeopleFinders supplied details on a company owned by one of our targets that none of the other sites had, exceeding our expectations in terms of depth.
Nevertheless, it does not perform well with online-based issues since it does not contain data from online networking websites, and the website is just accessible to U.S. residents. 
In any case, if you need to use it for a more drawn-out timeframe, it is one of the most cost-effective decisions accessible to you, with an underlying cost of $10 for the primary month and afterward a charge that is almost $25 every month from that point.
>> Run a Background Check with PeopleFinders
Spokeo
– Best Background Check Site For Complete Criminal Records
Pros
Periodic updates to reports.

Reverse phone lookups.

Comprehensive online searches.
Cons
Names may not match in online searches.
Spokeo allows people to search for somebody's identity by using email addresses or other forms of verification. This service gives access to a wide variety of sources that the platform defines as top-notch. 
Also, as new information is obtained, updates to the reports are to be expected. With the help of Spokeo, you can find details about someone's likes and dislikes, educational background, financial standing, dating profile data and even certain gaming and music accounts. 
Unfortunately, not all searches are successful because some names are mistyped, suggesting that there is little to no human involvement. Despite this, Spokeo should still receive a high rating because it can be used to search for the source of telemarketers and other irritating calls.
>> Run a Background Check with Spokeo
US Search
– Best Background Check Site for Affordability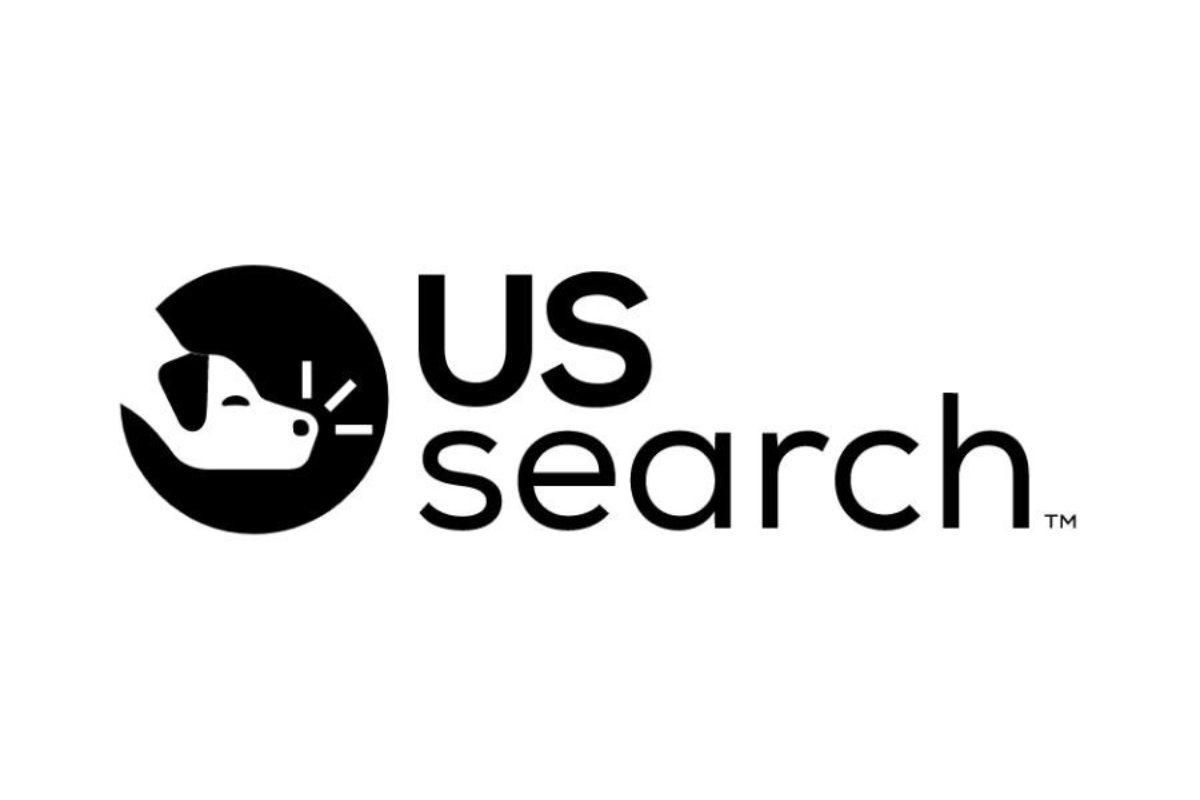 Pros
Inexpensive reporting.

Recent information.

Reports provide contact details.

The output of a search is free.

Suitable search choices.
Cons
No provision for purchasing a single report.
US Search permits individuals to experience the look and feel of Yahoo from the year 1998 on its website. The company does not appear to allocate a budget for site design, suggesting that it has instead put additional resources into providing extensive search choices and great prices. 
You may use their name, phone number, address, or email address to conduct a search and obtain a long list of results that can aid you in finding the right person. US Search is one of the best background check sites, as it does not obstruct the search results with a paywall. You may look over the list to identify the correct person; however, to access the full report, you must pay a fee.
The reports from US Search provide an array of information, such as the names of family members, former residences and any criminal records. Additionally, the reports feature details like contact information, email addresses and social media accounts, which can be beneficial for seeking out a long-lost friend or relative. 
Choose between a single report purchase or a subscription that gives you unlimited access to the database every month. In this regard, the US Search becomes quite helpful.
>> Run a Background Check with US Search
BeenVerified
– Best Background Check Sites – Honorary Pick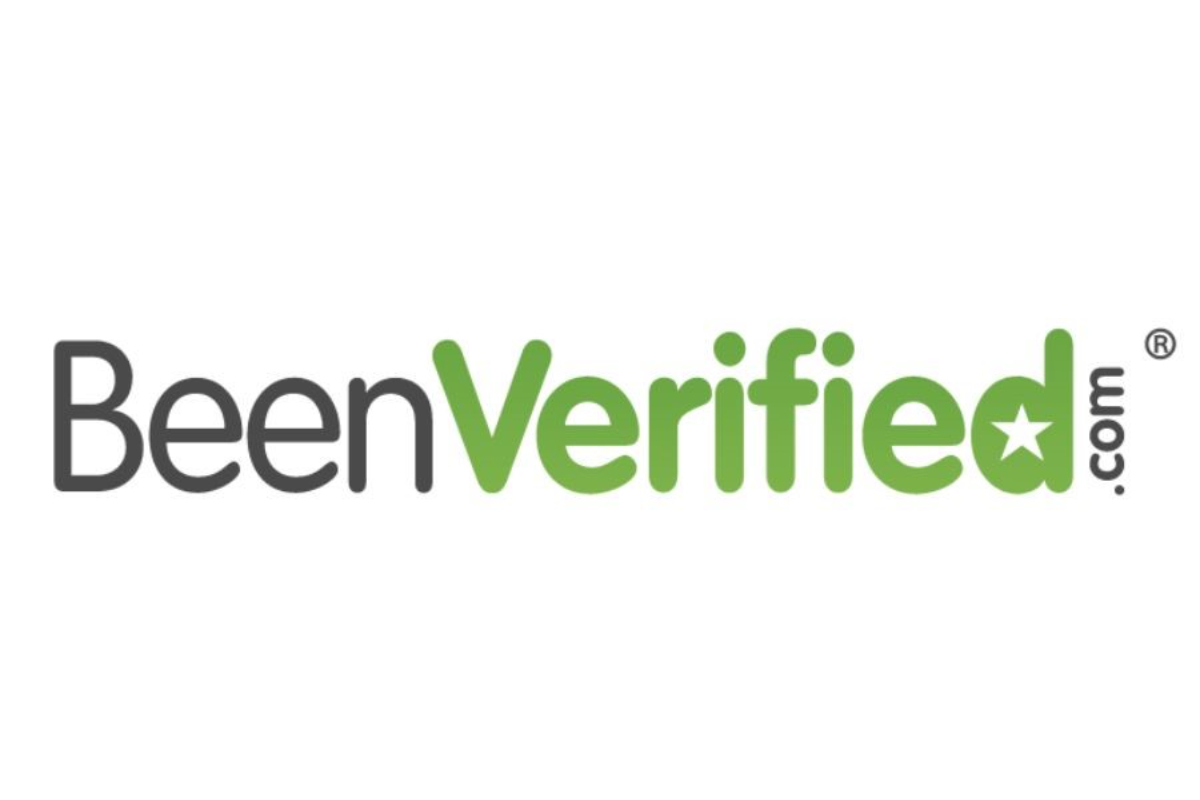 Pros
Suitable search choices.

Recent information.

Reports provide contact details.

The output of a search is free.

Inexpensive reporting.
Cons
Cannot purchase a single report.

Paywall before the search results.
Using BeenVerified, you can conduct a non-official investigation in the U.S. by simply entering a name, address, phone number, email, social media page, or VIN. Subsequently, the website will generate a list of potential people who match that query, and you may choose to obtain a detailed report of any one of these individuals. 
The report consists of information from social media, property documents, criminal records and contact information. On the other hand, you won't be granted access to specialized details such as firearm licenses, traffic violations, or other types of data that other investigation companies provide to their users.
Looking for unclaimed property is one of the supplementary services that BeenVerified offers, but not many other search engines provide this service. Individuals can do a search for themselves or for someone else to check if a state has any unclaimed money or property under their name. 
Although a number of states have websites that offer background search capabilities, BeenVerified remains one of the best background check sites, thanks to the bonus tool that comes with an account.
BeenVerified has the basic components of a background search, but the job history part is where it is most practical. You cannot just get a report for one person by using BeenVerified. Rather, you must subscribe to a membership that will give you access to an infinite number of reports. 
There is the option of signing up for either a monthly renewal membership or one that is valid for three months.
When selecting the best background check sites, we are looking for one that offers accurate results at a fair cost, and BeenVerified absolutely meets this criterion. It is a good choice when it comes to obtaining trustworthy software that performs all of the essential duties effectively.
>> Run a Background Check with BeenVerified
Ranking Methodology for the Best Background Check Sites
Access to Non-Public Information
When carrying out a thorough background search, the initial thing to investigate is the access to confidential data, preferably by way of a credit header. 
A credit header is merely the opening part of a credit report, and it does not involve any personal financial history or work background that would not be suitable for a search done by someone not connected to a business.
Credit headers may be utilized for the purpose of verifying an individual's unique identifying details, as well as their most recent address, phone number and employment information.
Access to State Records
People living in certain states may now execute direct searches free of charge or at a discounted cost; this can be done either online or by filling out the forms manually. 
Although the online method entails a lot of effort and can be time-consuming, it is much more convenient to simply pay for a premium search that includes the state records of your interest. 
A premium records search can also verify confidential data like professional licenses (in the state where it was issued), educational qualifications, marriage records, death records, traffic violations and other essential information that can be used to affirm someone's identity and accomplishments.
Social Media Searches
It is becoming more and more usual to take into account social networks while carrying out screening processes. This is done when it is noticed that a person may be facing issues that would prevent them from engaging in employment or even travel.
When looking for the best background check sites, some free searches are limited to Google, just looking for public names and related web pages. Other background search services, however, have specialized software that searches for patterns, names and profiles.
Furthermore, free searches may be confined to the Google index of public names and associated web pages. TruthFinder is capable of providing skip trace quality results as this service does a broader search on the deep web beyond the usual Google name search.
Custom Background Searches
Background checks that are tailored to a specific job or particular contractual work, such as babysitters or housesitters, may entail more in-depth assessments in addition to the standard screenings that are included as part of the transaction.
Accreditation
Certain companies that conduct background checks make sure to boast that they have gained certification. This credential may have been presented to them by the National Association of Professional Background Screeners or a similar organization. The assessment of applicants likely takes into account factors such as the protection of their civil rights and their strict compliance with the law.
Report Information Accuracy
If you have unreliable records, it can prevent you from accomplishing your goals and can even cause you to incur substantial economic losses. To make the right choice, it is important to find background check sites with a track record of being both precise and professional.
Search Customization
It's wise to have a range of possibilities; however, not all criminal record reviews are equivalent. You could prefer to be more specific and concentrate on employment history or financial information; in this case, you need an organization that can accurately narrow down the outcomes. 
An exceptional service for conducting background checks will furnish you with multiple levels of screening options, guaranteeing that you are consistently provided with the exact details that are pertinent to your situation.
Ease of Use
You do not need to be an expert to use a background search site. The best background check sites should have an easy-to-use platform, and the information should be presented in a way that is easy to comprehend. The best background check sites should also provide the quickest possible response time and the smoothest access to the data.
Customer Support
When searching for the best background check sites, it is crucial to ensure that the customer service staff is both friendly and knowledgeable. They should be able to assist you in understanding why you are not obtaining the results you are looking for in your search. Additionally, it is important that the best background check sites put the client's needs first and focus on providing useful outcomes, instead of attempting to promote services that might not be necessary.
When it is not possible to get the desired information without assistance, using the best background check sites is a great option. The best background check sites will gather the necessary data and present it to you in an organized and understandable format.
Guide to Best Background Check Services
Using the best online background check sites is an invaluable tool for getting information before establishing any kind of relationship, professional or personal, with a new person. This article further explains what a background check is, how it is conducted and the possible data that it might uncover.
What is a Background Check?
When you ask for an online background check, the company carefully looks through the web for information about the person. Although it is possible to find the same documents by yourself, it can take weeks or even months. In a very short time, a professional background checking service can read through millions of documents and supply you with a thorough report.
In addition to criminal records, online background checks can uncover a person's credit history, employment history, financial data and other details to create a profile of their life and validate their identity.
What Are The Levels of Best Background Checks? 
It might come as a surprise to you just how many different types of background checks are available. Knowing the difference between them could help you when organizing screenings and understanding the results.
Level 1: Identity verification (Name, address, phone numbers, DOB, SSN).

Level 2: Criminal background checks (via the local police or federal authorities).

Level 3: Credit history and score check.

Level 4: Motor vehicle record.

Level 5: Educational and professional background checks.

Level 6: Fingerprint checks.

Level 7: Verify legal work status in the U.S. 
What Shows Up on a Background Check?
Investigating someone's background could cover a wide range of information, from the basics to a thorough examination of their criminal past. Depending on why you're running the background search, the amount of detail you require may differ. 
Checking up on a potential hire for a business that requires a high level of security is not the same as snooping on an ex-partner.
Companies typically carry out background checks which may include:
Personal background check.

OIG background check.

Education verification.

Credit background check.

E-Verify background check.

Professional license background check.

Universal background check.

Criminal background check

Reference check.

Social media scans.

Social Security number trace.

Background checks for employment.

International background check.
Generally, a background investigation will contain the fundamentals of the person being investigated, like their name, age, date of origin and how to reach them. Additional data, such as criminal and apprehension records, employment and educational background and references, will be featured too. Here are some other areas which may be looked into during a background investigation:
Social media profiles.

Bankruptcies.

Other information, depending on the background check company and policies.

Other types of licenses (professional).

Driving history.

References.

Credit.

Marriage licenses.

Personal websites.

Aliases.

Photographs.

Civil records.

Sexual offender registry listings.

Relatives.

Wikipedia pages.

Liens.

Blogs.

Military records.

Weapons permits.
Best Background Checks for Employee and Tenant Screening
We won't be analyzing the subsequent companies, however it is suggested to look at their TrustPilot and BBB ratings before conducting business with them since our list focuses primarily on searches that are meant to protect the customer on a personal level. 
These companies do not target the usual consumer who has only personal matters, but rather they deliver access to secret government data such as credit reports for genuine business-to-business transactions.
The Shrewd Searcher's Guide to Finding Best Background Check Sites
Individuals who conduct their own investigations are eager to find the best background check sites that can provide them with the same types of data. When looking for the best background check sites, you can find several reliable services just by doing a quick Google search, but they are not all the same.
It is only recently that people have been able to view public records online. In the past, employers or lenders had to rely on personal references to verify a resume. Over the years, both commercial and residential searchers have come to realize the importance of having an impartial source of information to help them battle theft, criminal activity and inadequate performance. 
The data sought in a contemporary background search is the same regardless of whether it is done by a private company or the federal government.
Drug use.

Irregular work performance.

Debt and serious financial problems.

Criminal charges, especially from the sex offender registry.

Civil records or lawsuits.
>> Run a Background Check with TruthFinder
Best Background Check Sites – FAQ
What is the most accurate background check site?
When it comes to background searches, TruthFinder is the most dependable service available. Its "Sensitive Information" feature provides users access to criminal records, contact details, real estate records, legal judgments and other court materials from across the United States.
Why Run a Background Check?
To validate someone's background, a background check is frequently conducted, similar to how the best payday loans run credit checks. For example, when hiring a new employee, it is common to do a background check to find out if they have had any past criminal convictions or have been involved in any legal troubles. 
Additionally, it verifies the applicant's educational qualifications, job history and nationality, as well as their identity and authorization to work in the United States. A background search may also include both criminal and non-criminal history information (e.g., traffic violations).
How Long Does a Background Check Take?
The process of a background check may vary in terms of duration, taking anywhere between a few hours to several days, depending on the organization performing the inspection. This is normally conducted by a separate entity having access to public records and legal documents. 
The length of time and any additional charges for the background search will be established by how quickly you require the report. Although it may be possible for some reports to be sent immediately, this is not possible for all services.
Are Best Background Check Sites Legal?
Almost all states accept the official practice of conducting criminal history checks. Nevertheless, there are certain rules and regulations that must be followed in each state when running these searches. This is also true for many state and federal jobs, where it is common practice to do a background check.
The people who can use the best background check sites and the kind of information that can be gathered differ in each area. If you require clarification about the background check regulations in your state, it is wise to speak with a legal professional.
Therefore, before making any decisions regarding hiring, it would be wise to reach out to the unemployment office in your state, as well as your company's human resources department.
Best Background Check Sites: The Takeaway
In the present day and age of advanced technology, finding the best background check sites can be a difficult task. However, a considerable measure of information can be accessed online to make the process of finding peace of mind simpler and more convenient. Mobile apps and background check websites that can make it easier to find what you're looking for.
When running a background check or identity verification, certain secrets cannot be hidden away. By doing a background search on potential employers, dates and other new people in your life, you can avoid any potentially risky situations entirely. You can even take advantage of resources like reverse phone lookups to quickly put a stop to pranksters.
You can not only examine other people but also examine yourself. The web is so vast that it's impossible to comprehend what details are out there. By running a check on yourself, you can ensure that you are prepared for significant interviews and protect your reputation. 
Out of all the options, TruthFinder was the one that impressed us most since it gives not just criminal history and sex offender searches. It also searches on the surface web, dark web and deep web, in addition to other records that cannot be located with the conventional free WhitePages searches. 
So if you are suspicious of someone new, a date, somebody you know, a work colleague, a family friend, or someone who is lingering around your residence, why not carry out a background check today?
> Run a Background Check with TruthFinder
Related Article:
Members of the editorial and news staff of the Las Vegas Review-Journal were not involved in the creation of this content.