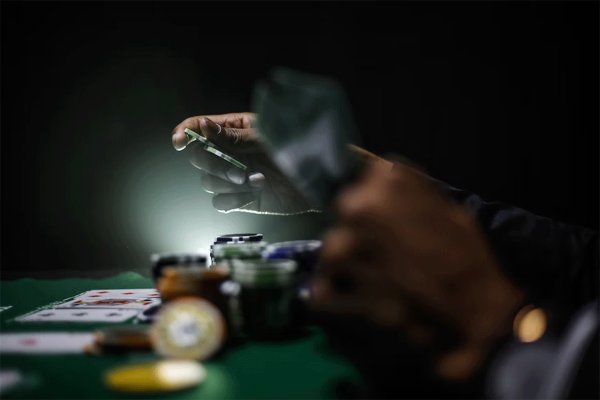 In the most basic terms, poker is a comparing card game in which all the players wager over which hand is the best according to the specific rules. The earliest form of poker was played with just 20 cards but now it's played worldwide with a standard deck of 52 playing cards. While the origins of poker are shrouded in mystery, research has determined the French game of Poque and the Persian As-Nas as possible inspirations.
Nowadays, despite being a hugely popular game, it can get a bad rep and is lumped in with more traditional gambling in some quarters. The poker environment is, unfortunately, the prey of many misconceptions and stereotypes. Therefore, it is doubtful that anyone would see it as the complex, strategy-based game that it really is. However, there are several psychological and mental issues at work when it comes to playing this game.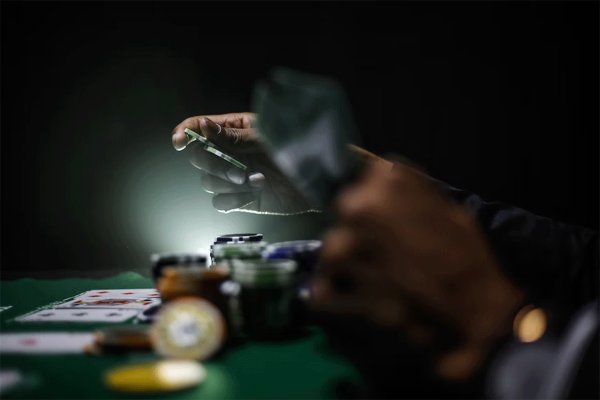 Image source: unsplash.com
Creating a strategy 
No self-respecting player would ever sit down and play without first creating a comprehensive strategy. Failing to do this means exposing yourself to several risks, including the possibility of losing substantial amounts of money. Although to the untrained eye, it may seem like poker players just sit down and start playing, there's actually a lot of strategizing involved. In this way, poker is no different from games such as chess, although the latter certainly has more prestige associated with its name.
When it comes to developing a sound strategy, there are several aspects you must take into consideration, many of them related to the mindset and reasoning of the other players, making the game highly complex due to the sheer number of variables available. An astute player knows how to adjust their playing to how the others behave at the table and takes notes of the opponents' actions and what that could tell about their future moves.
The element of chance 
There's no denying that chance is involved in the game. However, the same can be said for virtually any other activity or task you perform. Poker professionals are not exposing themselves to more risk overall than those involved in other "unsteady" industries such as sports or entertainment. Another good example is trading and investing, which are very similar to the much-derided concept of gambling. Stockbrokers essentially perform the same actions, only with less information at their disposal. Yet, the unsavory reputation of poker endures.
However, the element of uncertainty can be positive, depending on the case. When two players are seated face to face at the table, and there's a lingering tension in the air, which is always easy to notice at the beginning of each game, they're both wondering the same thing: Do I have the best hand? The very best hand in poker is the extremely rare Royal Flush, which consists of the T-J-Q-K-A cards all of the same suit. However, most pots are won with a much lesser holding – and, indeed, you don't even need the best hand to win. You just need to convince your opponent you have them beaten.
There are endless possibilities, depending on your opponent's plan. Maybe they have an excellent hand, but it might be that they're working with a mediocre combination. Even if there's a disadvantage, an opponent can choose to engage anyways, depending on how the adversary acted previously. One thing is for sure, however. A poker player's reasoning is fully known and understood only by themselves. And this is what makes the game exciting.
Competitive forces 
Like any other game, there's an element of competitiveness involved in poker. No professional, no matter which game they play, wants to lose. After all, they've honed their skills during extended hours of practice and training. Since poker has been steadily becoming increasingly popular following the "boom" between 2003 and 2006, competitions have become fiercer as players become better equipped to handle new challenges.
It's no secret that there can be substantial amounts of money involved in poker, so for everybody not directly involved in the game, it may seem evident that the most obvious thing is that losing cash is the upsetting thing. However, something even more important is at stake: personal pride and ego. It is tough to admit that your opponent may not be better or smarter than you overall, but they were indeed better than you that particular day, and as a result, they won. 
Confidence is an essential aspect of playing this game, and being sure of yourself and your abilities is one of the most critical parts of being a winning player. However, you must always be mindful to never let pride override your judgment. Winning several games or even tournaments in a row can leave you with the impression that you're virtually invincible, in which case losing would be a humbling experience, to say the least.
It's important to remain honest with yourself, objective and self-aware. Don't take your success for granted, and don't believe there's nothing more you could learn, as there are always other ways to develop your playing tactic.
Know yourself 
It can seem like this piece of advice is too vague or that it sounds like a quote that's trying very hard to be inspirational. However, knowing yourself isn't about taking yourself too seriously. It's about understanding your actions from a rational perspective and looking for the possible flaws within them. It's easy to blame something or someone for your shortcomings or failures, for example, but doing so provides no rewards in the long term. While bad luck plays a part in each game, it isn't all that matters, and you should definitely not leave things to fate.
You must also develop your own playing style, which enables you to enter the right psyche that makes you a staunch opponent to anyone you'll play against. The only one who can make you a first-rate player is yourself. Luckily, the game allows plenty of opportunities to develop your skills and improve as you interact with numerous individuals and playing styles.
Being aware of the psychological depths of poker can help you develop a solid strategy, as you're aware of the mathematics behind it without neglecting the human aspect.
Members of the editorial and news staff of the Las Vegas Review-Journal were not involved in the creation of this content.
The opinions expressed in this article are for entertainment purposes only, and do not necessarily represent the opinions or ideas of the Las Vegas Review-Journal.